Description
Rolex Day Date Qaboos signature ref 1804 from 1974
Rolex Day Date Qaboos dial from 1974, a very rare and collectible Rolex wristwatch in 18k gold. This Rolex is part of the 'special deliveries' Rolex has made especially for the Sultanate of Oman. There are Rolex watches known with the Kanjhar logo, Oman Police logo and a few models specially made for the intimi of the previous Sultan of Oman Qaboos bin Said Al Said. 
The watches with the Qaboos personal signature on the dial are extremely rare and sought after, these watches have only been given to people who where very close to the Sultan. The watches with Khanjar logo for example where available to buy at various stores in Oman while a Qaboos signed example was only available for the Sultans intimi. There are various Rolex models known with the Qaboos signature like; Sea Dweller, Day Date and Daytona watches.
We offer this Day Date with original Qaboos signature dial for sale, man should be aware of many faked Qaboos signature dials as they are very popular among collectors, the watches delivered to the sultanate have been sold by the UK dealer Asprey, an original Qaboos rolex day date should have English hallmarks in the caseback together with the serial number re-engraved by Asprey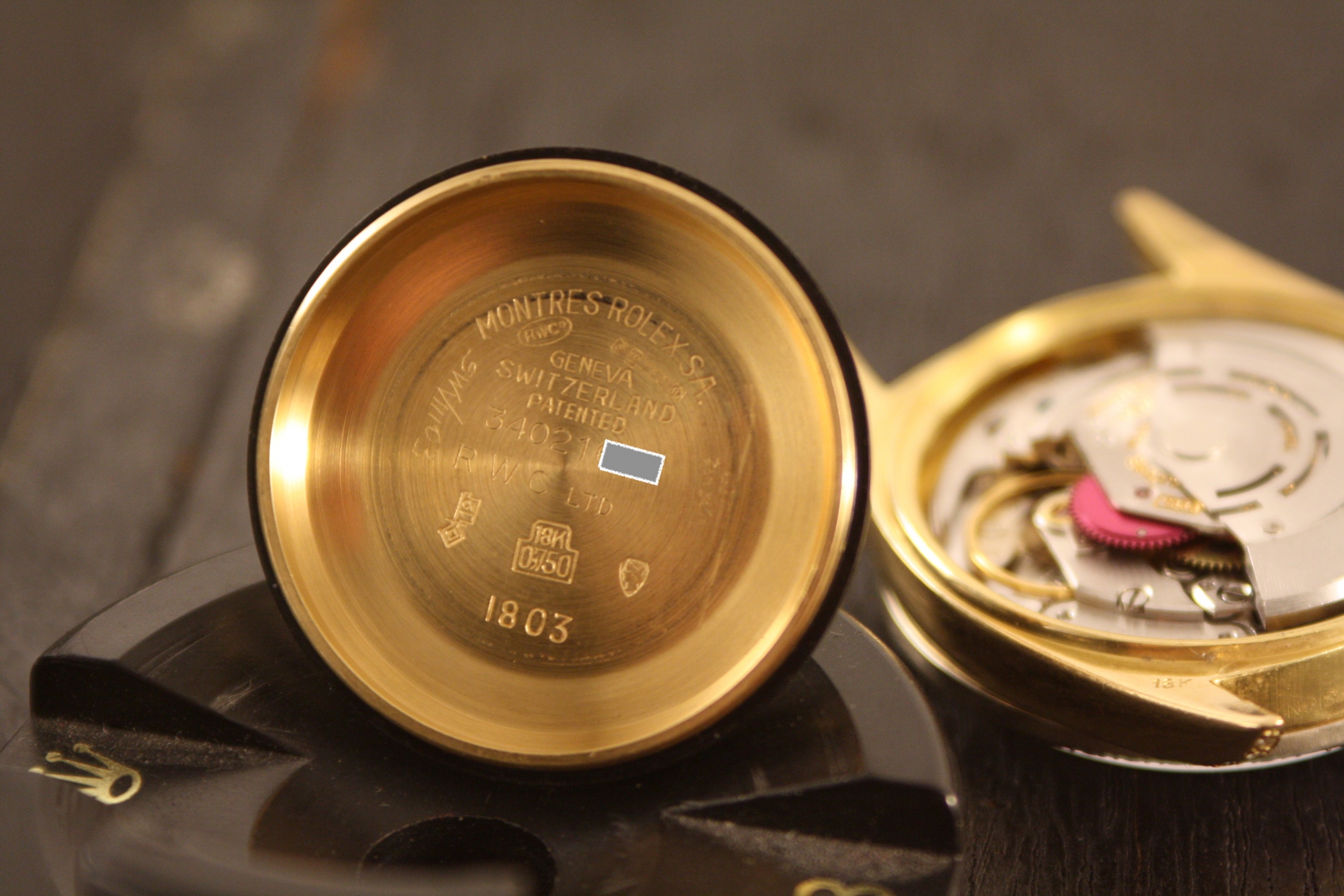 This Rolex day date has the diamond reference 1804, not many 1804 day date watches are known, and even less with a Qaboos signature. The previous owner of the watch updated his watch with extra diamonds on the lugs at a later time, the watch was originally delivered with diamonds on the bezel only. As its part of the history of the watch we have chosen not to restore the case by removing the diamonds, the diamonds on the lugs are looking great and again are part of this rare day date watch history. On request we can deliver the watch with a period correct Jubilee bracelet. Contact us for pictures with the watch on jubilee.
To fully understand the Qaboos signed Rolex watches we suggest to read this post about Omani watches on Rolex Passion Report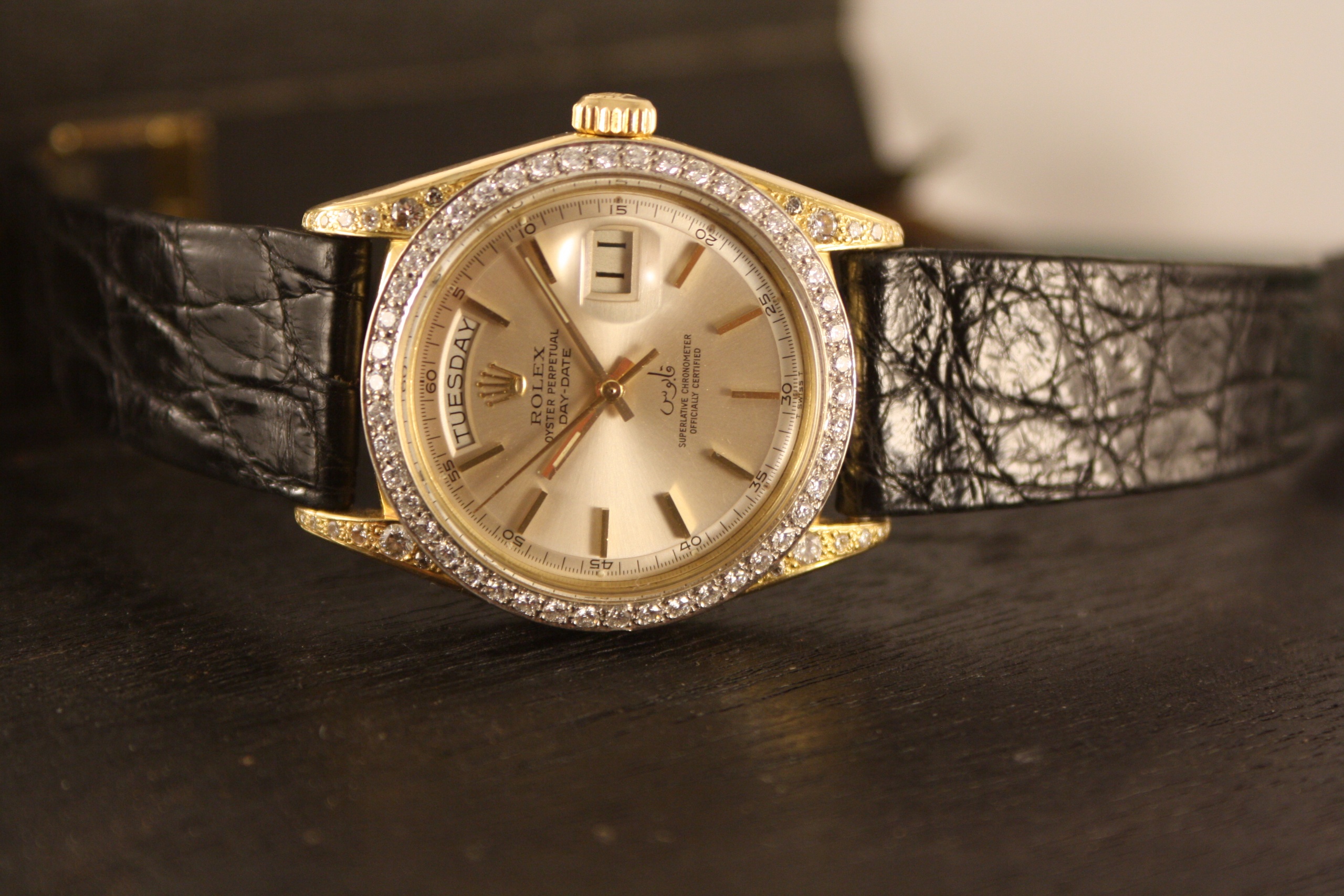 We are happy to offer this rare piece of Rolex history for sale in our shop, please ask us any questions you have regarding this Day Date with Qaboos dial.
Watch info
Rolex Day Date Qaboos
reference 1804
36mm case size
delivered by Asprey to the Sultanate
Qaboos signature dial
later set diamond lugs
RWC signed caseback with serial nr
year circa 1974
Please don't hesitate to contact us for questions and sales, we ship worldwide with Fedex express.
Vintage Times NL 
Rare and exclusive vintage timepieces
tel / whatsapp +31 641 111 044
e.mail [email protected]