Strich 8 coupé Mercedes w114 from 1972 in original mint condition
This amazing w114 coupé delivered in the beautiful and rare reed green color not only has the looks of a sporty and gentle car, its actually a real European 'drivers' edition with the 185hp m110 engine, one of the best and best engineered engines by Mercedes-Benz. This 'drivers' edition features no extra's to safe an additional 140 kilogram on the total weight of the car making it the most sporty  (non-sl) Benz in its class.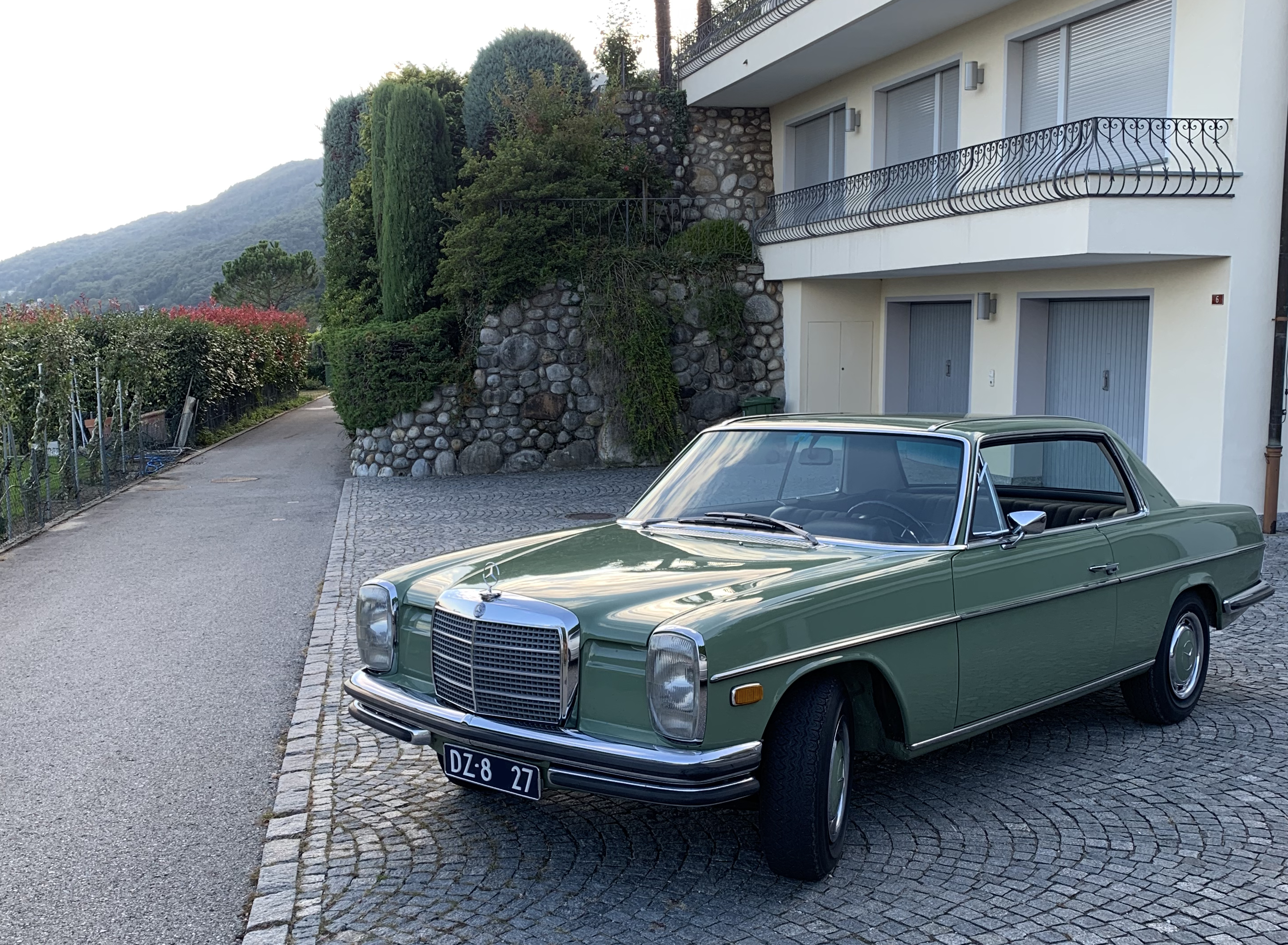 Mercedes 280ce European Edition Injection 185hp
As mentioned earlier this Mercedes 280ce w114 coupé has a strong engine, the m110 engine is well known for its durability and performance, especially in combination with the 4 speed manual transmission. This is the first generation of m110 engines with double camshaft's (dohc) with a direct fuel injection system delivering an amazing 185 horsepower. This European edition is ordered with no extra's, a real drivers edition for an optimal driving experience. The car has a rare back grill made especially for the Italian market (note the gap under the license plate), these Italian models also feature different headlights which have no yellow sign.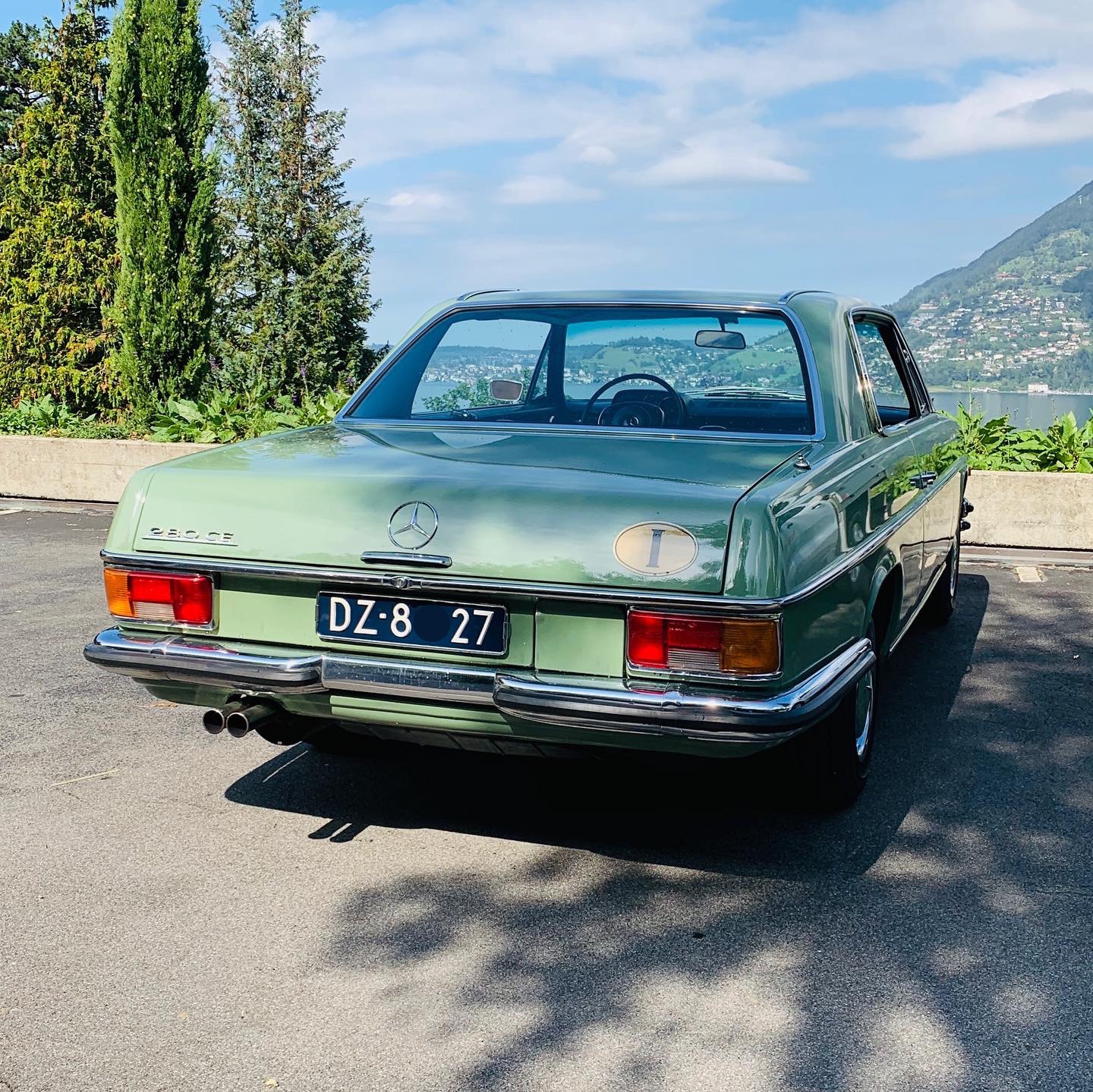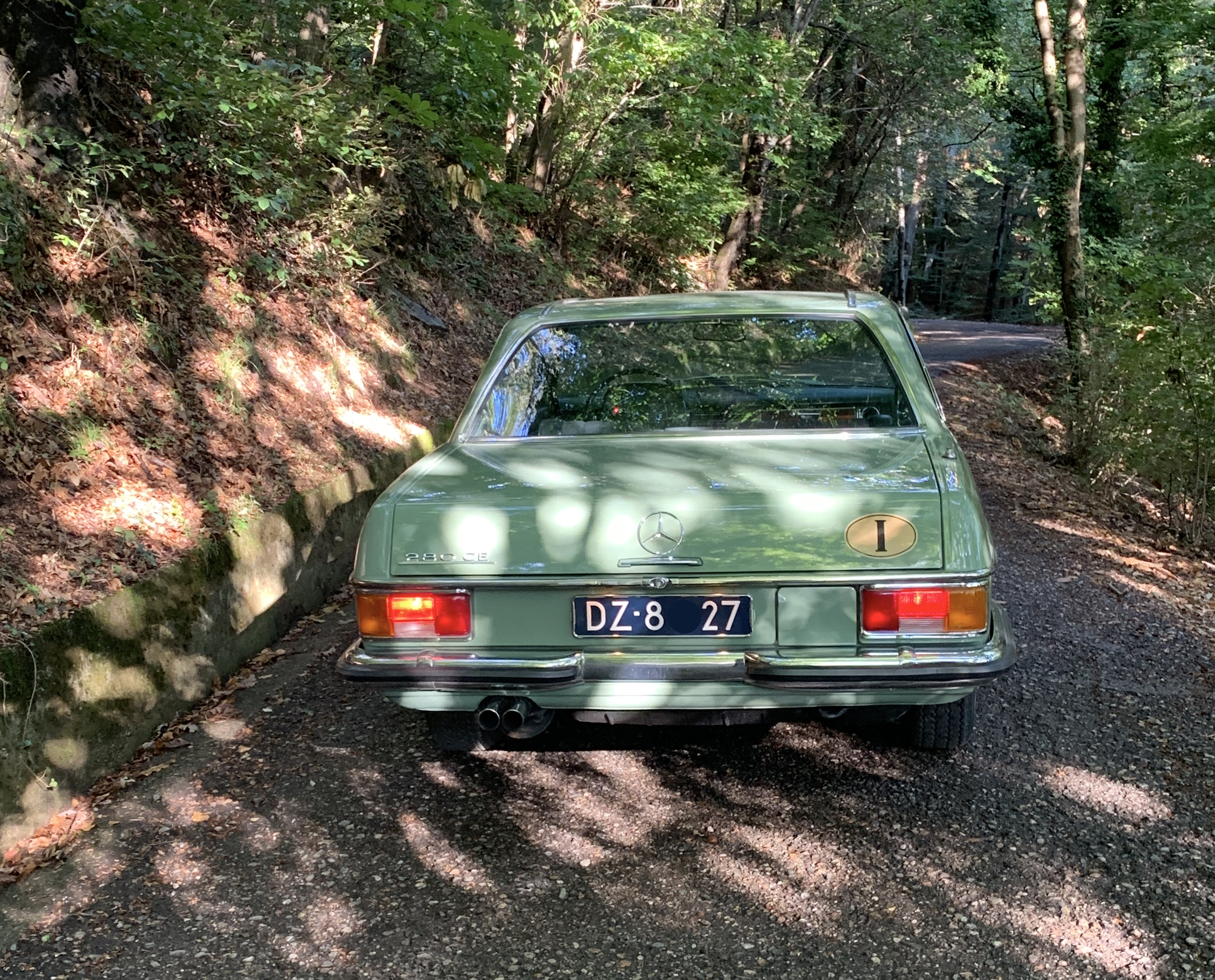 Found in Italy, original condition on historical license plates
This vintage Mercedes is a true time-capsule as it remains in unbelievable condition, the car is found in Italy near to Milan. The original owner has kept the car in marvelous condition driving not even 100dkm in almost 50 years. All original documents including the mb-toolkit come with the car as well as the full service history and Italian 'Autovettura'.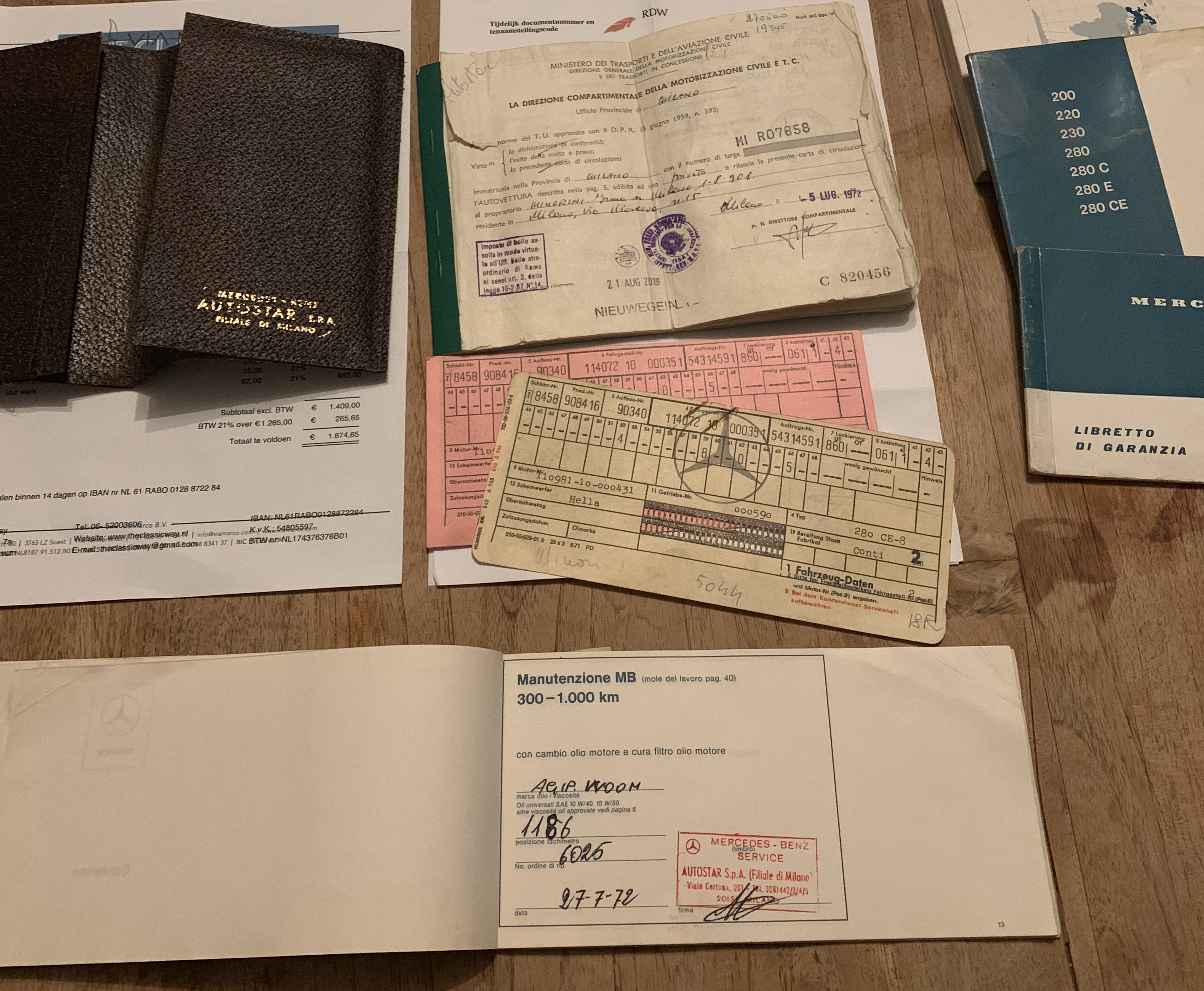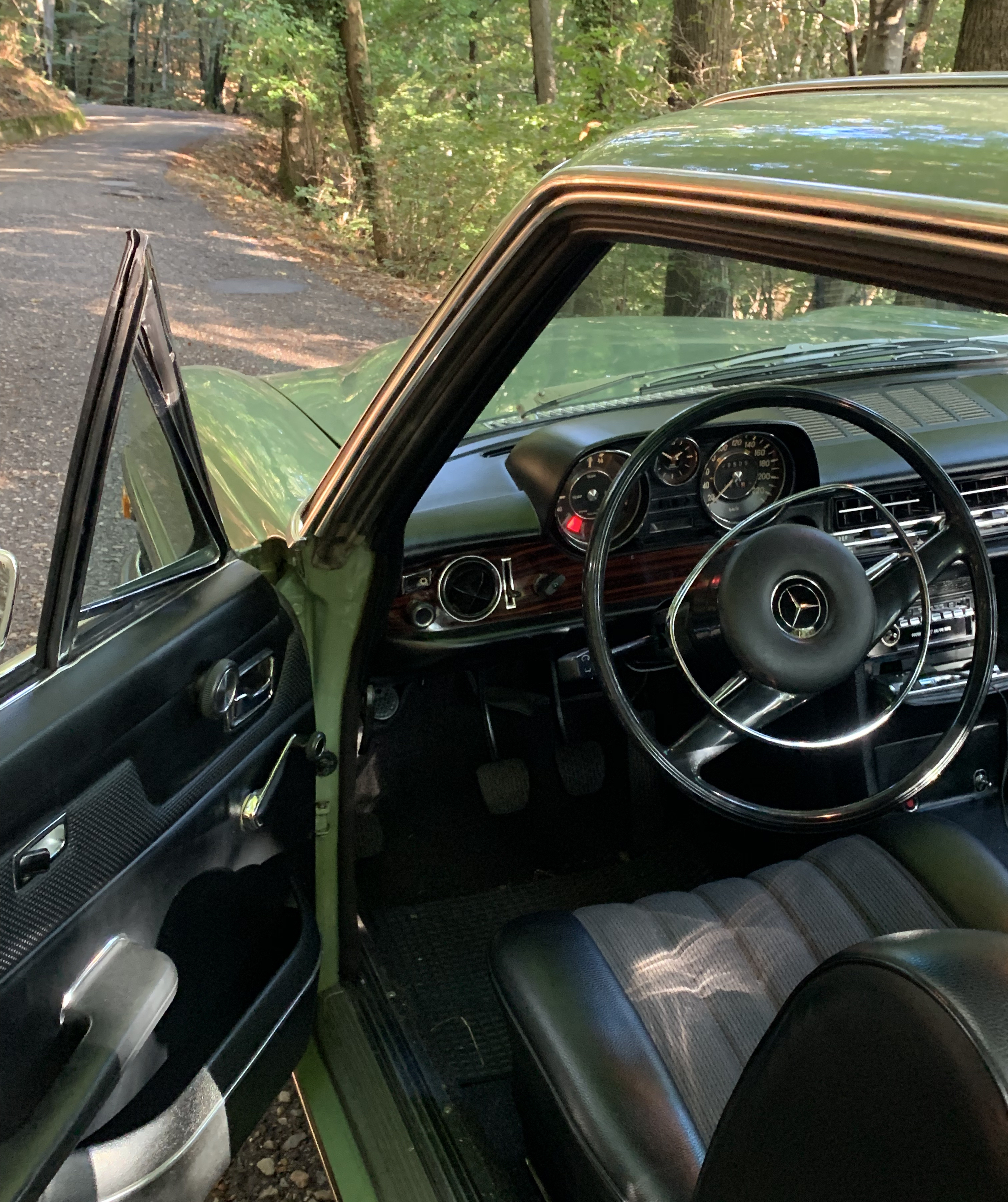 M110 engine (dohc)
The M110 engine is known as one of the best 6 cylinder engines ever made. In this Mercedes w114/8 the motor is featured with a double camshaft and injection system. Read more about this well engineered German machine on the following page. Information about the m110 engine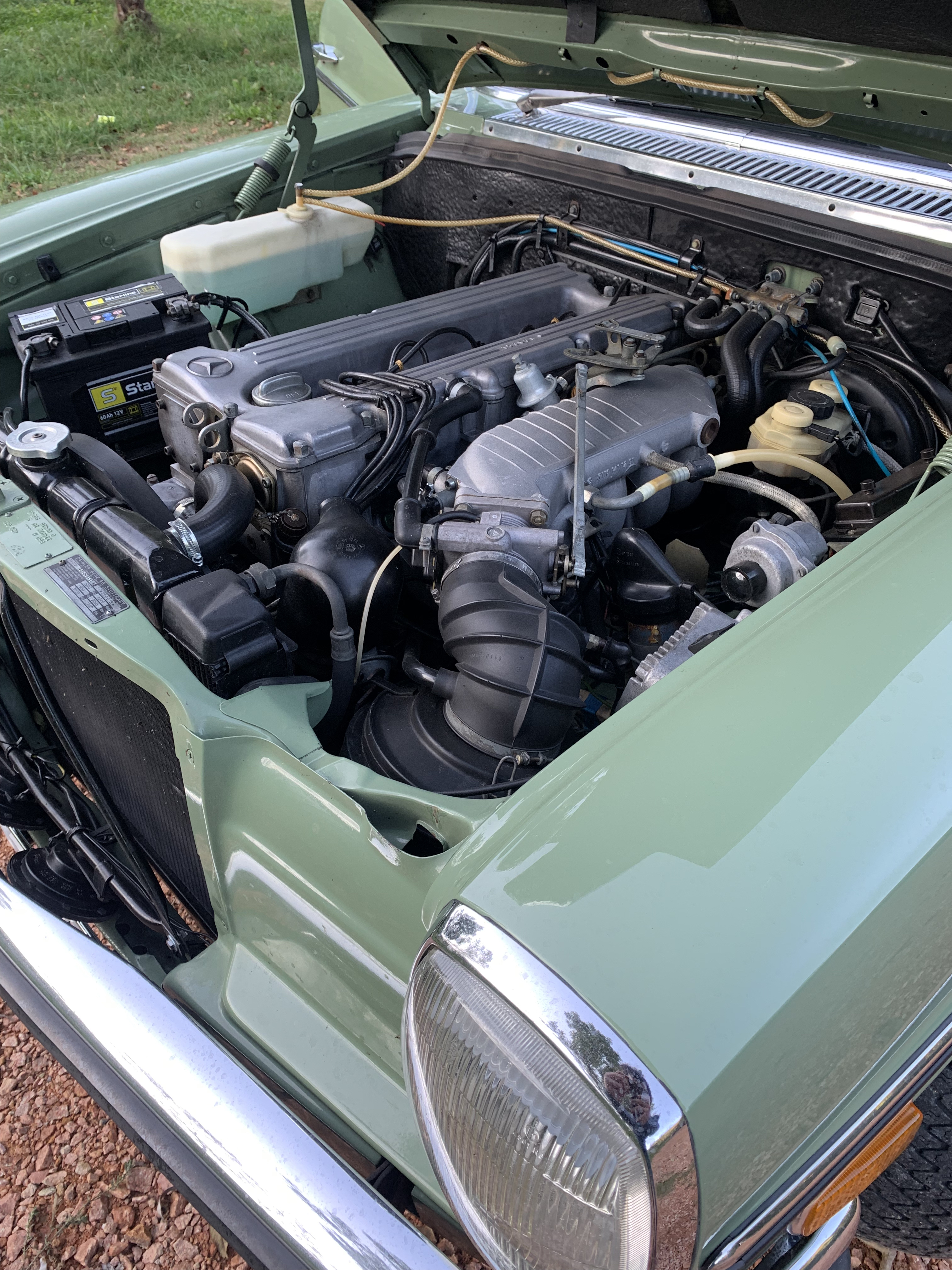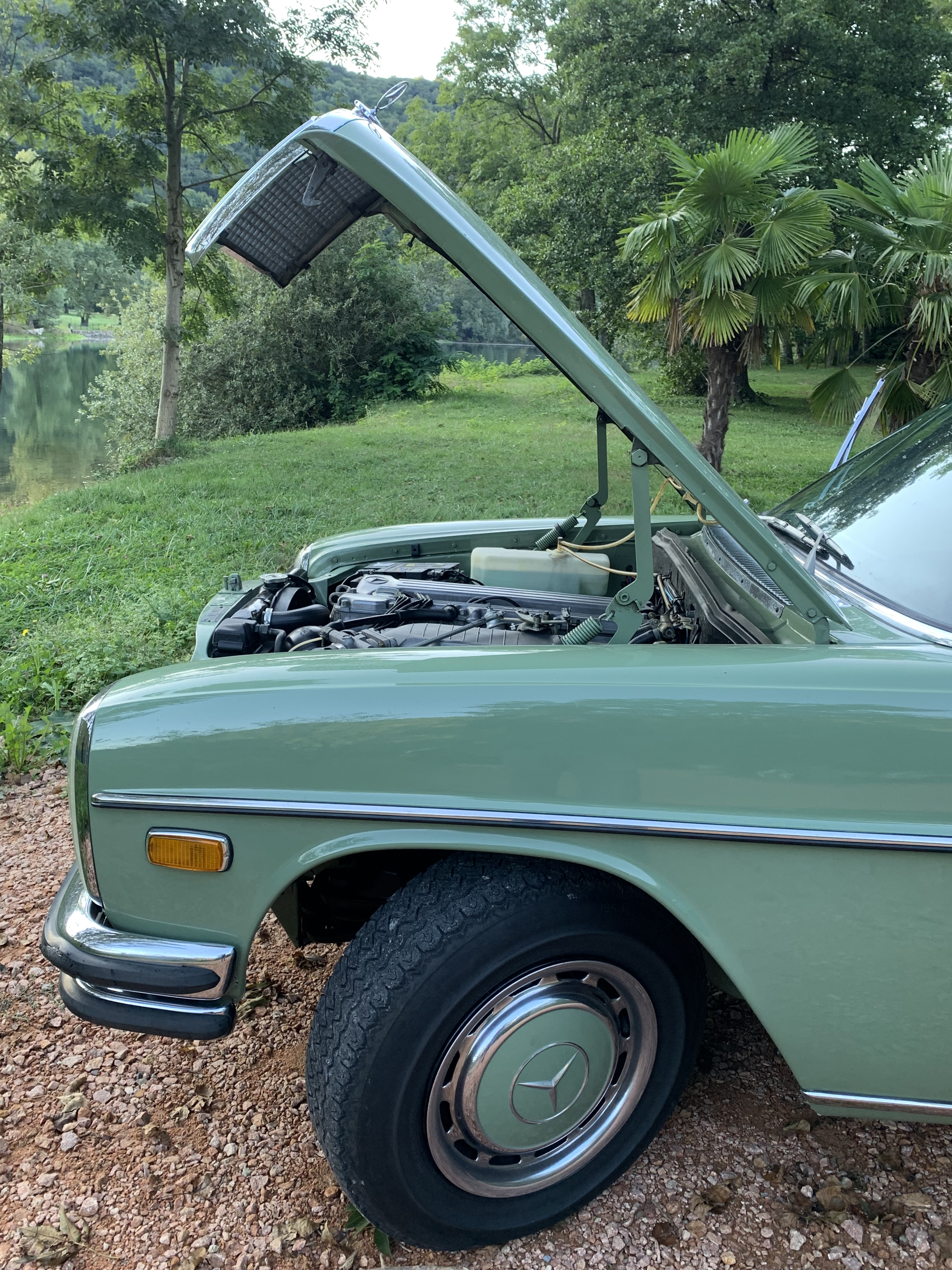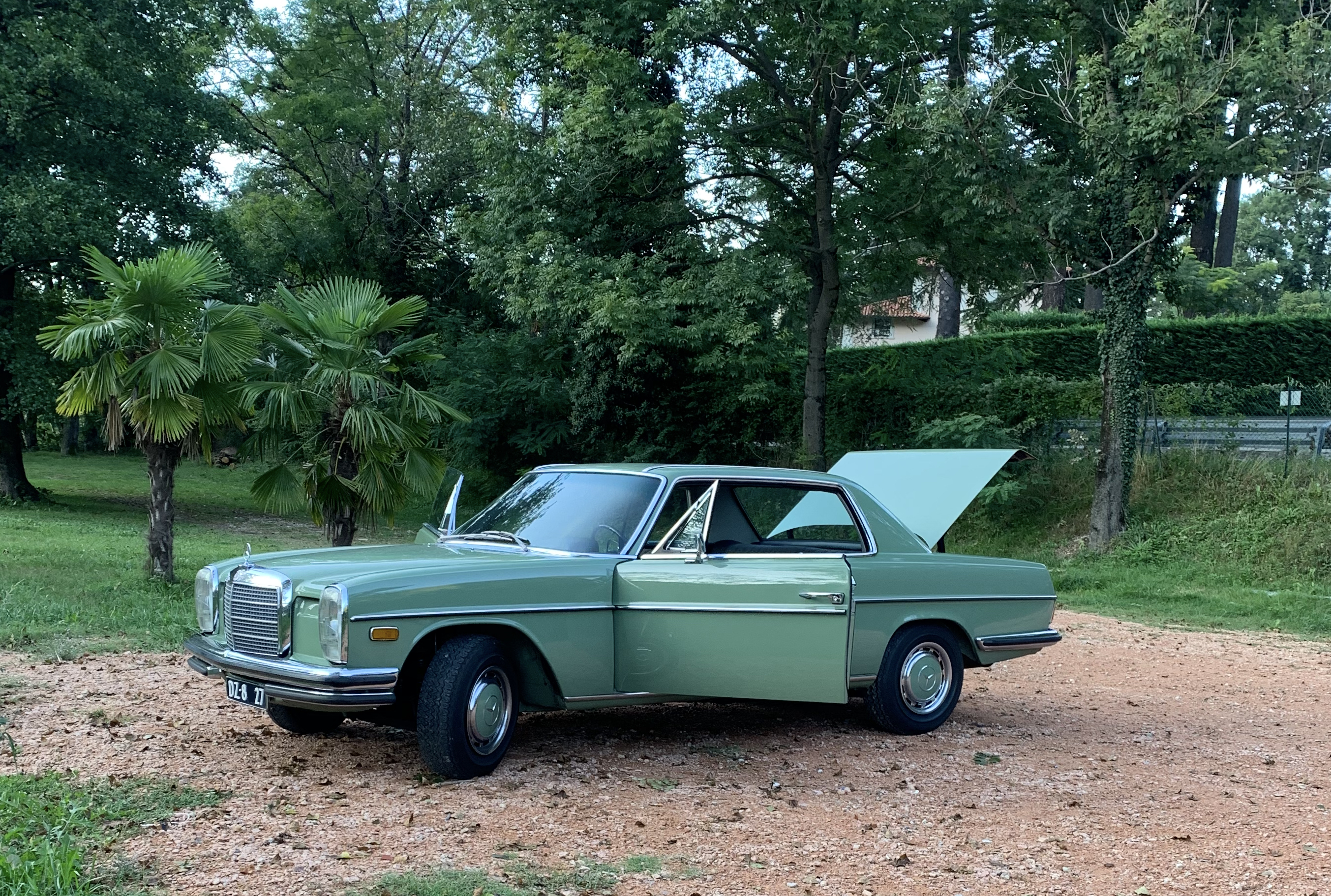 TECHNICAL DETAILS
Mercedes-Benz 280ce 2-door Coupé
Year of production 1972
rare reed green color 860
2.8liter 6 cilinder engine in line with dohc
4 speed manual
Internal motor code M110 Injection 185HP
European version
drivers edition -145kg