Vintage Times Amsterdam
De Horlogewinkel in het centrum van Amsterdam. Vintage Times is gespecialiseerd in de verkoop, taxatie en bemiddeling bij verkoop van exclusieve uurwerken. Wij helpen graag uw droomhorloge te realiseren maar kunnen u ook helpen met het verkopen van uw vintage horloge. Of u nou op zoek bent naar een oude chronograaf, high-end Jaeger lecoultre of moderne Rolex Submariner, wij helpen u graag,
Vintage horloge
Er is niet echt een definitie wat een vintage horloge is. Een vintage horloge is in ieder geval gebruikt en niet meer in productie. De meeste horloges uit onze collectie komen uit de jaren 40′ tot eind jaren 70′, toch worden modellen uit de jaren 80′ en 90′ tegenwoordig ook als vintage beschouwd. Een Rolex Sea Dweller uit 1982 kan zeker worden beschouwd als een old style Rolex horloge vanwege de matte wijzerplaat. Bij Rolex horloges is dit misschien wel het beste criterium. Horloges met tritium wijzerplaten en wijzers kunnen beschouwd worden als vintage.
Onze merken
Wij zijn geen officiële dealer van de op onze website genoemde merken. Wij verkopen enkel gebruikte vintage horloge exemplaren. Onze horloges zijn uitvoerig getest en gecontroleerd door onze horlogemaker. Sommige door ons aangeboden horloges hebben een complete service of revisie ondergaan, indien dit het geval is wordt dit altijd vermeld in de omschrijving. Al onze horloges worden geleverd met 6, 12 of 24 maanden garantie.
Ons specialisme gaat uit naar high-end vintage horloges van de merken Rolex, Patek Philippe, Heuer en Longines. Daarnaast hebben we altijd meerdere vintage en moderne chronograaf horloges te koop. Andere merken die wij voor inkoop of verkoop interessant vinden zijn;
Movado
Leonidas
Gübelin
Audemars Piguet
Vacheron
Eterna
Mido
Jaeger LeCoultre
Onze passie ligt bij vintage horloges maar ook moderne horloges kunnen de revue passeren bij vintage times. Iconische horloges als de Rolex Daytona en Patek Philippe Nautilus proberen we ook aan te bieden aan onze klanten, de vraag naar deze horloges is vaak groter dan het aanbod, hierdoor zijn wij altijd op zoek naar bijzondere of schaarse exemplaren voor onze collectie. Neem voor vragen contact met ons op via [email protected]
Horlogewinkel
Onze horlogewinkel is vooral gericht op de online verkoop van horloges. Ons kantoor zit gevestigd op de Herengracht in Amsterdam. Omdat onze horlogecollectie niet aanwezig is op locatie kunnen wij u enkel ontvangen op afspraak.Wilt u een horloge bezichtigen, maak hiervoor een afspraak met onze specialist. Voor service aan uw horloge helpen wij u ook graag, we hebben een goed contact met de meeste merk dealer. Daarnaast kunnen wij u via een breed netwerk aan horlogemakers en deskundigen ook helpen op het gebied van vintage horloge restauraties.

VINTAGE TIMES AMSTERDAM VINTAGE WATCHES AND MORE, AMSTERDAM WATCH COMPANY IN THE NETHERLANDS
Vintage Times Amsterdam
Welcome at www.www.vintagetimes.nl ! At Vintage Times Amsterdam we only sell original high end vintage watches. Our company is located in the centre of Amsterdam. For more information or questions please don't hesitate to contact us directly by phone or email
Vintage Times Amsterdam
Vintage Times Amsterdam is a young Watch company located in Amsterdam (the netherlands). We only sell high end Vintage watches in original condition.
Our business is has been born from passion for vintage timepieces. We have an office in the centre of Amsterdam where we meet our clients on appointment. We also ship worldwide.
Please don't hesitate to contact us, we are always willing to give you more information and high quality pictures of the watches we have for sale. Of course we also like to share our passion and knowledge about watches with other collectors and watch dealers
Team Vintage Times Amsterdam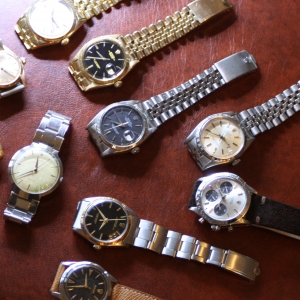 Welcome at www.www.vintagetimes.nl !
Vintage Times Amsterdam sells high end vintage end unique watches. Our company is located in the centre of Amsterdam.
For all questions about your vintage watch get in touch with us now!
also check our instagram account @watchesinamsterdam . We post every day about vintage rolex watches, chronograph watches and other cool vintage watches!
Inkoop Horloges – Vintage Times
Inkoop horloges Vintage & Modern
Bij vintage times zijn we gespecialiseerd in oude vintage horloges van merken als; Rolex, Patek Philippe en Longines. We zijn gericht op de online verkoop van horloges. Naast het verkopen van horloges zijn we ook op zoek naar gewilde, zeldzame of bijzondere horloges om in te kopen. Naast conditie en aanwezigheid van doos en papieren is de herkomst van het door u aangeboden horloge zeer belangrijk. Dit word altijd door ons gecontroleerd !
Bij Vintage Times Amsterdam zijn we gespecialiseerd in oude horloges ofwel vintage watches! U wilt uw oude horloge verkopen, inruilen of laten schatten op waarde dan bent u bij ons aan het goede adres. Uiteraard kopen wij enkel horloges in die wij interessant vinden voor onze collectie, betalingen geschieden enkel per bank, wij werken niet met cash geld. Als echte horlogeliefhebbers zijn we altijd bereid u meer informatie te geven over uw vintage horloge (ook als u deze niet wilt verkopen) dus schroom niet om contact  op te nemen.
Vintage Times is a one man collector's shop located and originated in Amsterdam. The company is driven by passion for vintage timepieces and luxury. We basically trade online but also welcome you at our location in the centre of Amsterdam for watch viewings, watch talk and coffee. The mission is to sell unique and high-end timepieces in different price segments. We work with a price on request label, don't be discouraged to ask us for our prices and trade possibilities!
The philosophy is that watches could be considered rare if there are not many around, the condition is extremely good or it has an interesting history. As hunting watches is a never ending journey Vintage Times is always looking for well preserved watches to extend the collection. I do only sell watches I personally like and wear, with that in mind I'm able to source the best quality vintage timepieces as a valuable asset for my clients.
As collecting watches is the common passion for me and my clients im always happy to answer your watch or non watch related questions. Don't hesitate to contact us for all your watch related questions, offers or more information. Vintage Times is a known name into the world of collecting vintage timepieces, we also participate and try to visit the main auction events over the world.
Vintage Times Amsterdam
high-end vintage timepieces
Find reviews from our worldwide customers here