Description
Longines 13zn chronograph from 1936 in yellow gold
the Longines 13zn chronograph, a masterpiece crafted in 1936 and sold in Brazil in 1937. This exquisite timepiece holds a special place as one of the very first examples of the renowned Longines 13zn family, boasting the serial number 5405xxx, a testament to its rarity and historical significance. It's the lowest serial Longines 13zn we come across so far.
During its early production phase in 1936, the Longines 13zn chronographs featured a single pusher. However, what sets this specific example apart is its extremely rare sandwich dial, a true collector's delight.
Adding to its allure, the watch case flaunts mobile or flexible lugs, endowing the timepiece with a distinct and commanding presence on any wrist. Accompanied by a carefully handcrafted leather strap, the Longines 13zn exudes elegance and sophistication.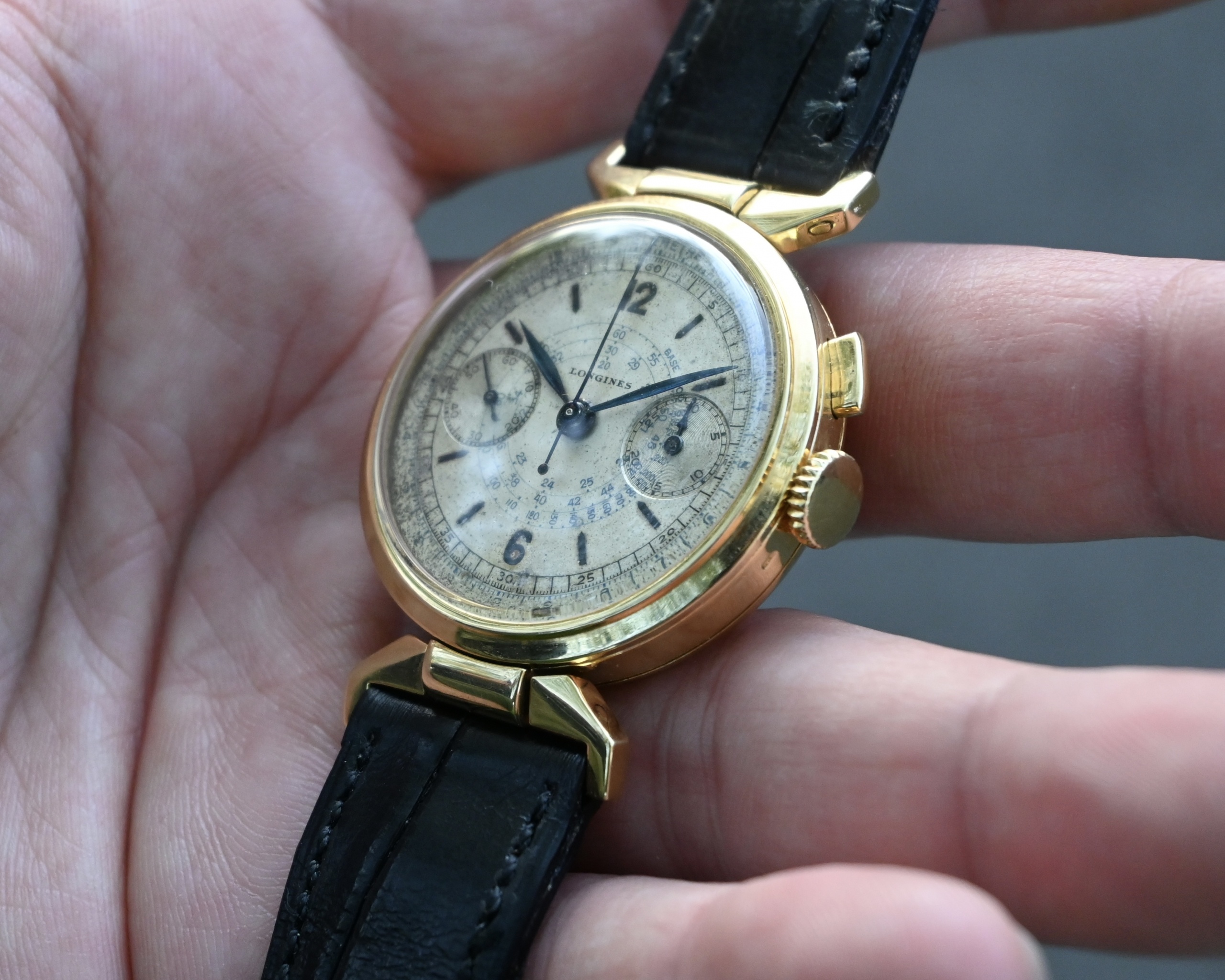 Recognized as one of the best chronograph movements of all time, the Longines 13zn has garnered a devoted following among watch enthusiasts. Owning one from the inaugural year of its production in 1936, adorned with a rare sandwich dial, is a privilege reserved for the most discerning collectors.
To underscore its exceptional heritage, this specific Longines watch is documented in two prominent watch collectors' and book writers' works. Notably featured in the book "I Cronografi da Polso" by Paul White and once a treasured possession of the esteemed collector John Goldberger (Auro Montanari), who immortalized the timepiece in his comprehensive Longines book.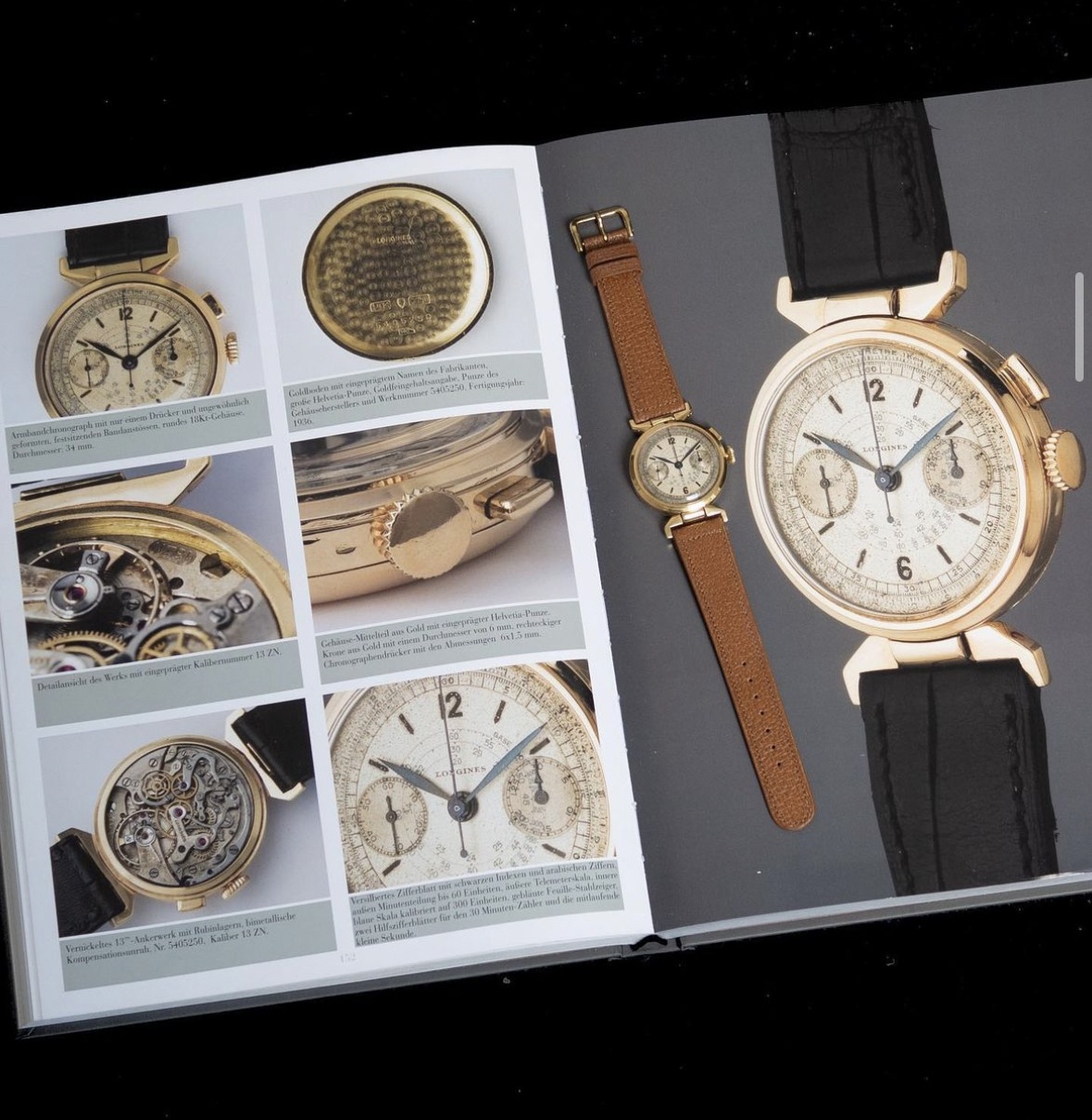 This pristine chronograph stands as a testament to its enduring craftsmanship, retaining its full original condition and performing impeccably. To offer peace of mind to its fortunate owner, it comes with a 1-year guarantee, the extract of archives, and a copy of the Longines book by John Goldberger.
Uncover the magic of history and precision in this Longines 13zn chronograph, a true horological gem. With its rare features and illustrious documentation, this timepiece connects its owner to a legacy of masterful watchmaking, an opportunity embraced by those who truly appreciate the beauty of horology's finest creations.