Description
Patek Philippe ref 2509 in yellow gold from 1965
Indulge in the Timeless Beauty of the Patek Philippe Calatrava Ref 2509 – A Horological Masterpiece. Coming up for sale soon, get in touch now for more information, pictures and videos
Welcome to our website, where we present to you an extraordinary timepiece that embodies the essence of Patek Philippe's exceptional craftsmanship – the Patek Philippe Calatrava Ref 2509. This watch is a true collector's item, boasting a remarkable amagnetic 27AM400 caliber movement.
Over the years, we have had the privilege of offering several of these exquisite timepieces at Vintage Times. As an enthusiast myself, along with many dedicated collectors, I am particularly drawn to the unique case design crafted by the esteemed firm Borgel. The quality and distinctiveness of this type of case truly set it apart.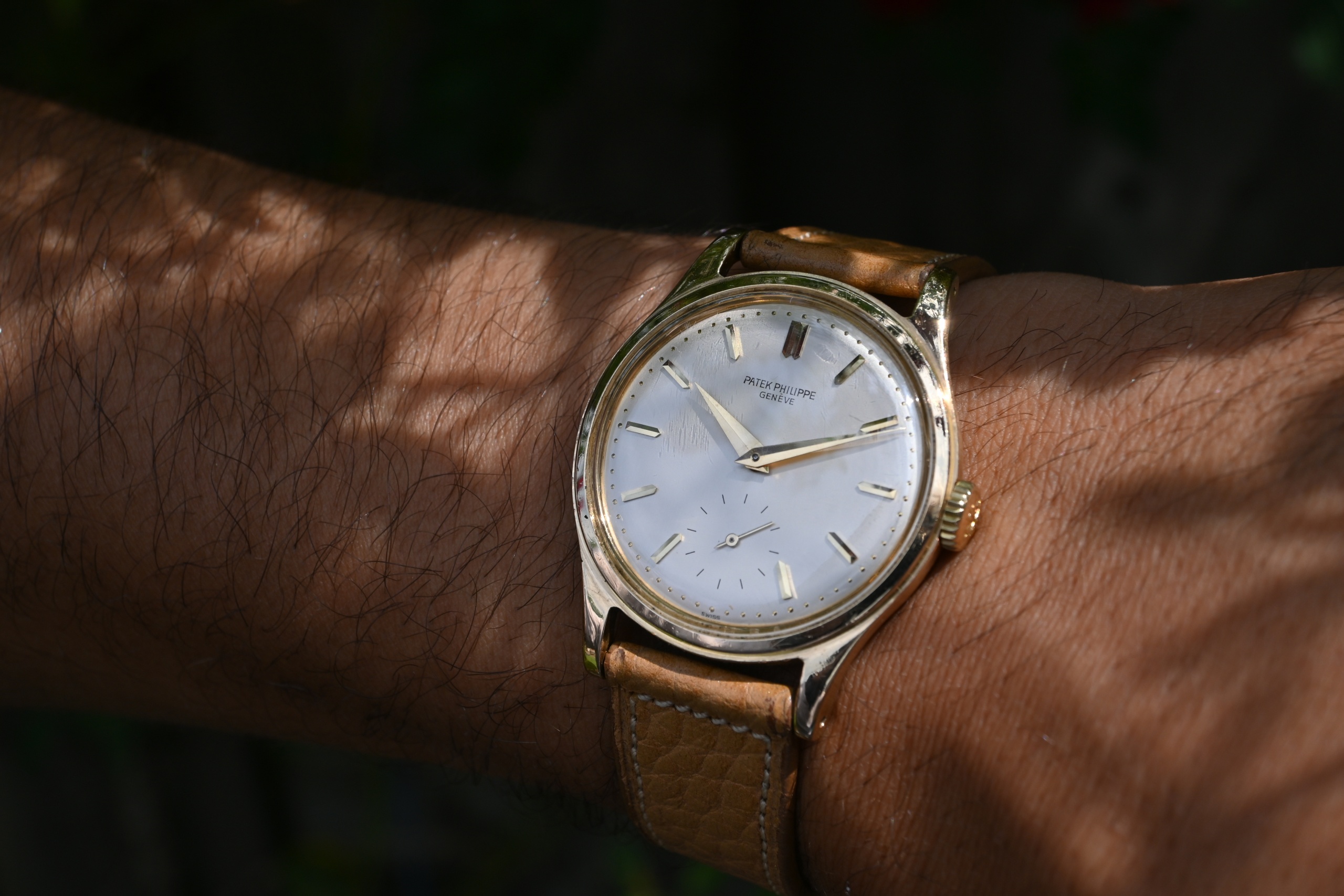 Measuring 35mm in diameter, this Calatrava Ref 2509 is encased in lustrous 18k yellow gold, exhibiting a captivating allure. The case is fitted with a screw-down case back, adding an element of robustness and ensuring the protection of the exceptional movement within. The case design features beautifully shaped teardrop lugs, enhancing the overall elegance and grace of this timepiece.
The silver dial of this watch is in mint condition, presenting a flawless surface that is sure to impress even the most discerning eye. It remains untouched, preserving its original charm and adding to its desirability. The combination of gold hour markers and delicate gold dots beneath the lacquer creates a visually stunning and harmonious aesthetic.
The watch is presented in a very good and original raw state, with a light polishing to maintain its authenticity. The case showcases a few light scratches on the plexiglass, a gentle reminder of its journey through time. These subtle imperfections add character and authenticity to the watch.
Produced in 1965 and sold on October 4, 1965, this Patek Philippe Calatrava Ref 2509 holds a remarkable place in horological history. Together with the watch comes the extract of the archives which confirms the amagnetic movement and production details.  Its precise production and sale dates contribute to its unique story and collectability.
To offer you peace of mind and ensure your satisfaction, this Patek Philippe Calatrava Ref 2509 comes with a one-year guarantee. We stand behind the quality and authenticity of our timepieces, and we want you to cherish this remarkable watch for years to come.
Immerse yourself in the timeless beauty of the Patek Philippe Calatrava Ref 2509. Visit our website today to explore our curated collection of exceptional timepieces. Rediscover the art of horology and allow your wrist to be adorned with a timepiece that tells a story of unparalleled elegance and craftsmanship.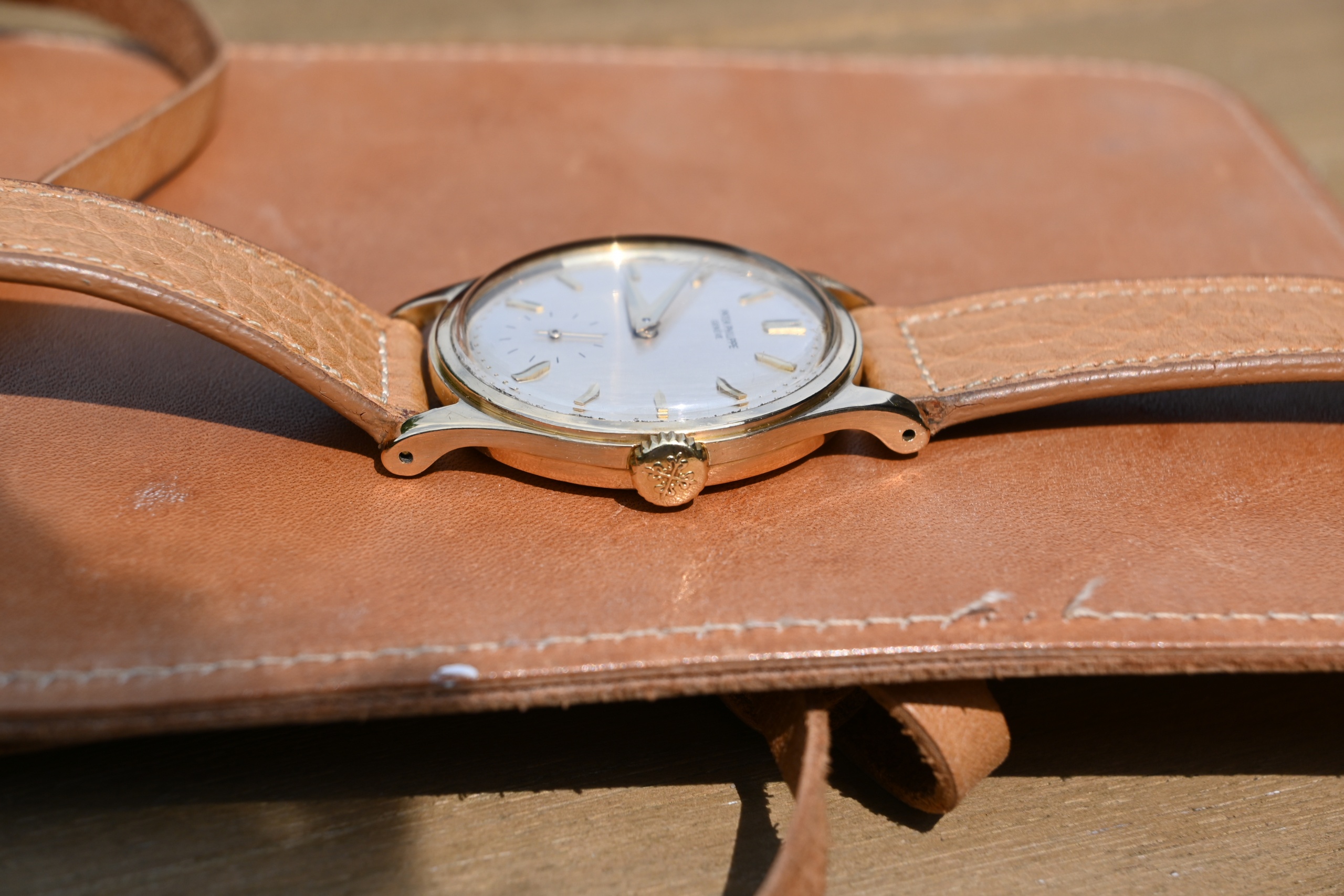 Vintage Times – Where Time Embraces History. Experience the allure of horological excellence and let your wrist be adorned with a timepiece that transcends the boundaries of time.