Description
Rolex Datejust ref 6305-1 Honeycomb dial
Very rare Rolex Datejust with a honeycomb dial from the 1950's. This configuration of the Datejust is one of the most desirable specimens there is, especially in this untouched condition where the waffle textured dial is conserved in mint condition. The original non lume dial and hands are untouched as well as the case and bezel.
Only a handful of textured Datejust watches have survived today, they have always been rare. The production of such a watch dial was very exquisite and not many are around today. We are proud to offer this example up for sale and hope it will end up in a special collection.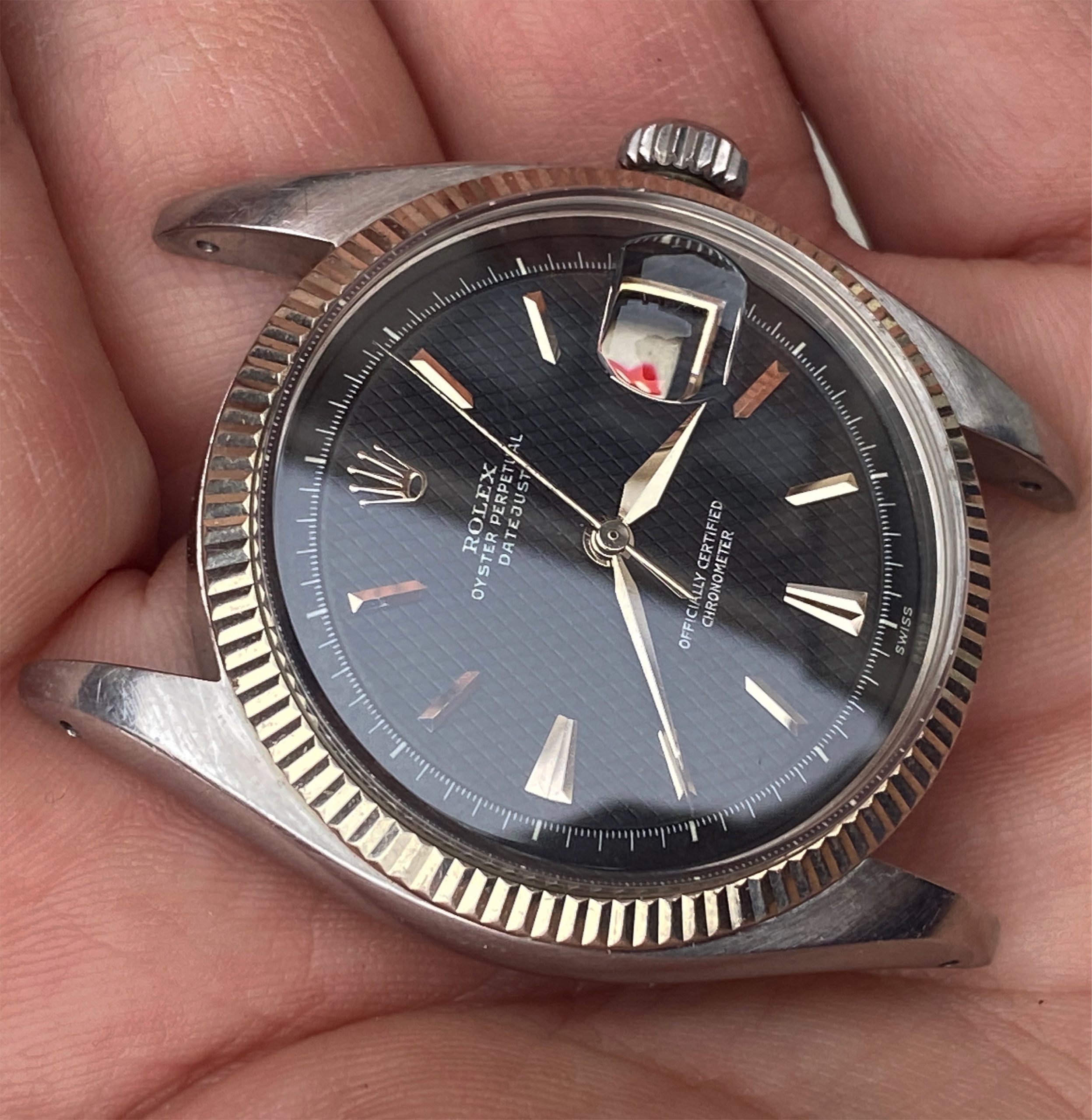 At Vintage Times we are specialized in the most desirable watches, we don't come across the 6305-1 often and with a honeycomb dial we just handled a few, this specimen is definitely the best example we have come across. The strong case remains unpolished as well as the bezel.
Watch Details
Rolex Datejust 6305-1
Honeycomb dial
Year circa 1953
serial 939xx
case size 36mm
black textured dial
Brevet Case
A294 Movement
unpolished condition