Description
Beautiful dresswatch from Longines in 18k Pink gold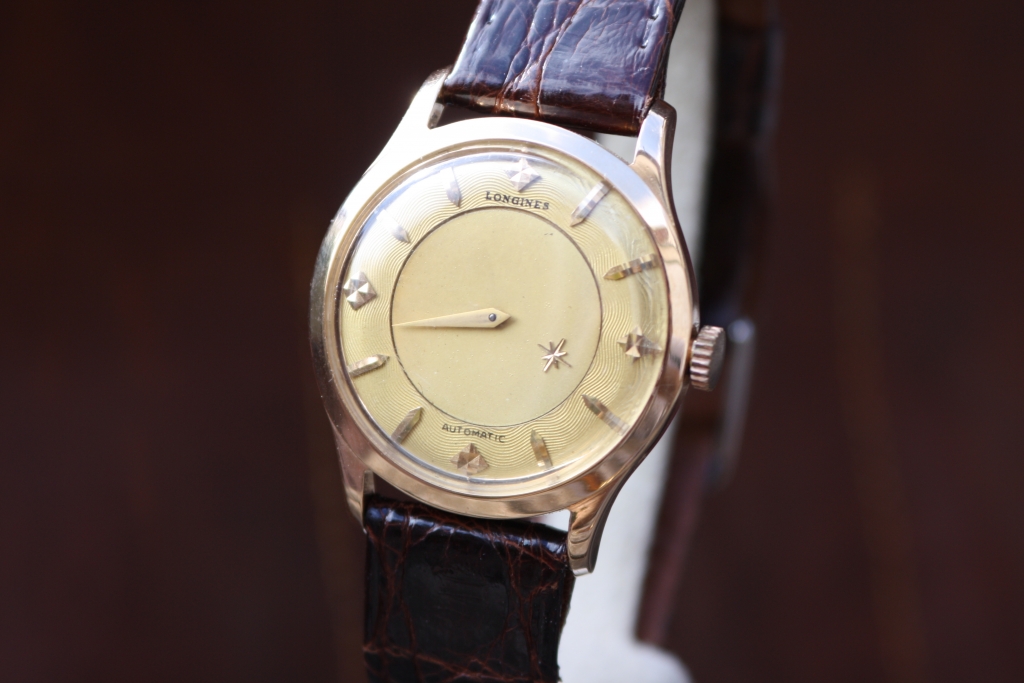 Longines Mystery dial
This longines watch dates back to the 1950's when several brands had 'mystery dial' watches in their collection. The watches are very recognizable as they have no regular 'hour hand' but an inner disc with a star stone indicate the hours together with the normal shaped minute hand. Often diamonds or other gems where used for the hour hand.
Wat makes this example extremely rare is the pink gold case in 18k gold. It has as screw back case and inside is running an automatic movement by Longines. The dial of the watch is made of yellow gold and set with pink gold markers, the outher dial has a beautiful 'guilloche' finish.
Screw back case in 18k pink gold
The watch case is very elegant and reminds to the calatrava cases used by Patek Philippe. It has an octagonal shaped caseback signed with the case makers hallmark 'SP'. The watch condition is very good as well as the perfect running movement, unfortunately the gold plated crown shows signs of wearing. Noteworthy and also known from Borgel watch cases is the watch ref number  firmly stamped between the lugs.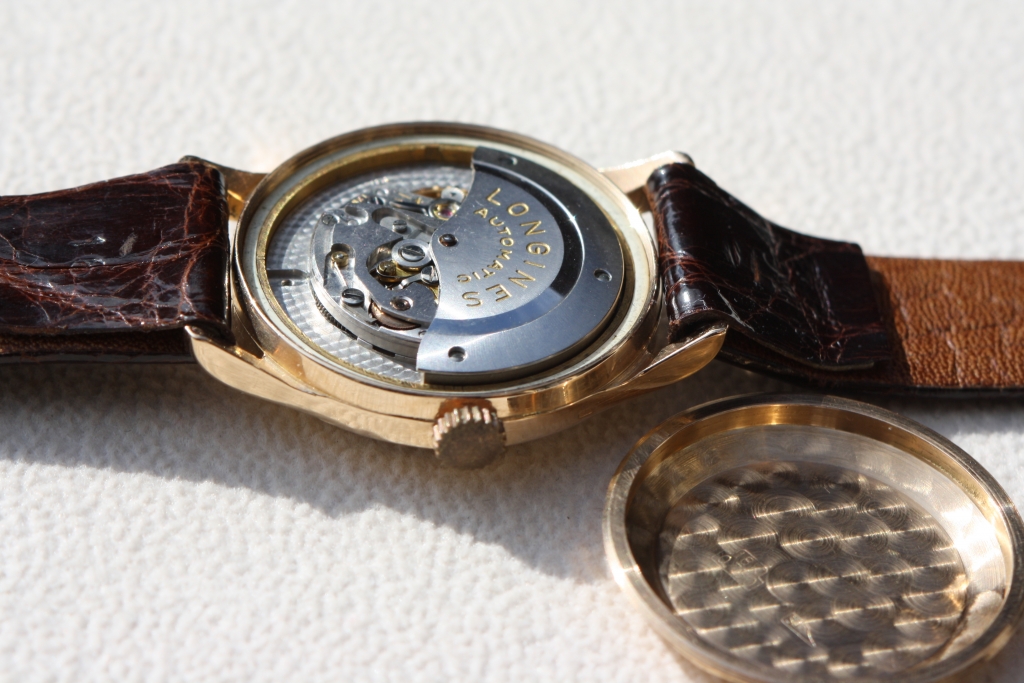 Contact us for inquiries about this unique vintage timepiece
This longines wristwatch could be worn by man and woman. It has been designed as a gentleman watch but with todays standard it's a perfect woman wristwatch too.
Longines Mysterie dial
full original condition
18k pink gold case
automatic movement
32mm case size
guilloche dial
6 months guarantee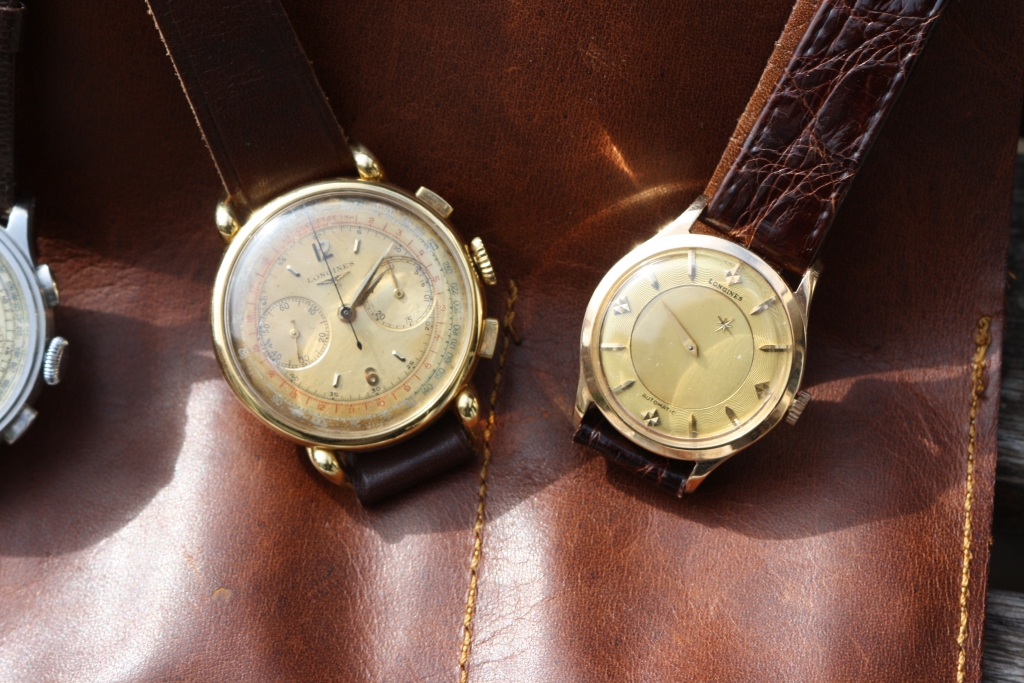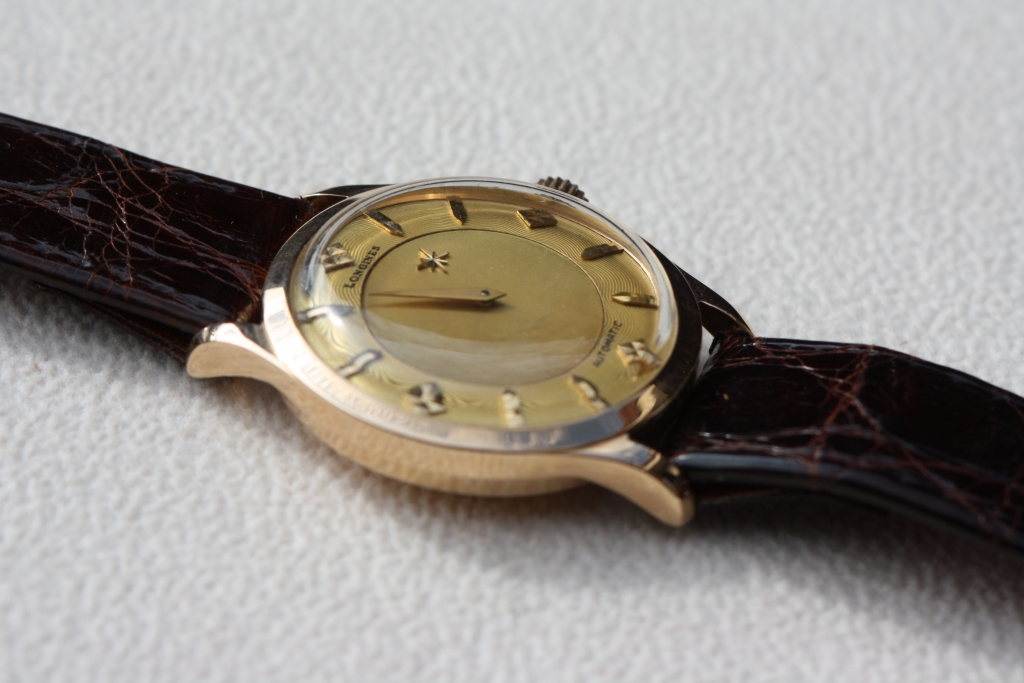 The watch accompanied by an oversized 'flyback' chronograph which is for sale here.
[contact-form-7 404 "Not Found"]