Description
18k solid gold Movado wristwatch from the 1920's
Beautiful Movado wristwatch from the 1920's with and impressive large case size for the time. The dial is signed Movado Chronometre and shows a patina developed over the last 100 years. Its hard to believe this watch is almost 100 years old and still remains in this great condition. The hands are made from blued steel, they are matching very well with the lacquered numerals for the hour indices.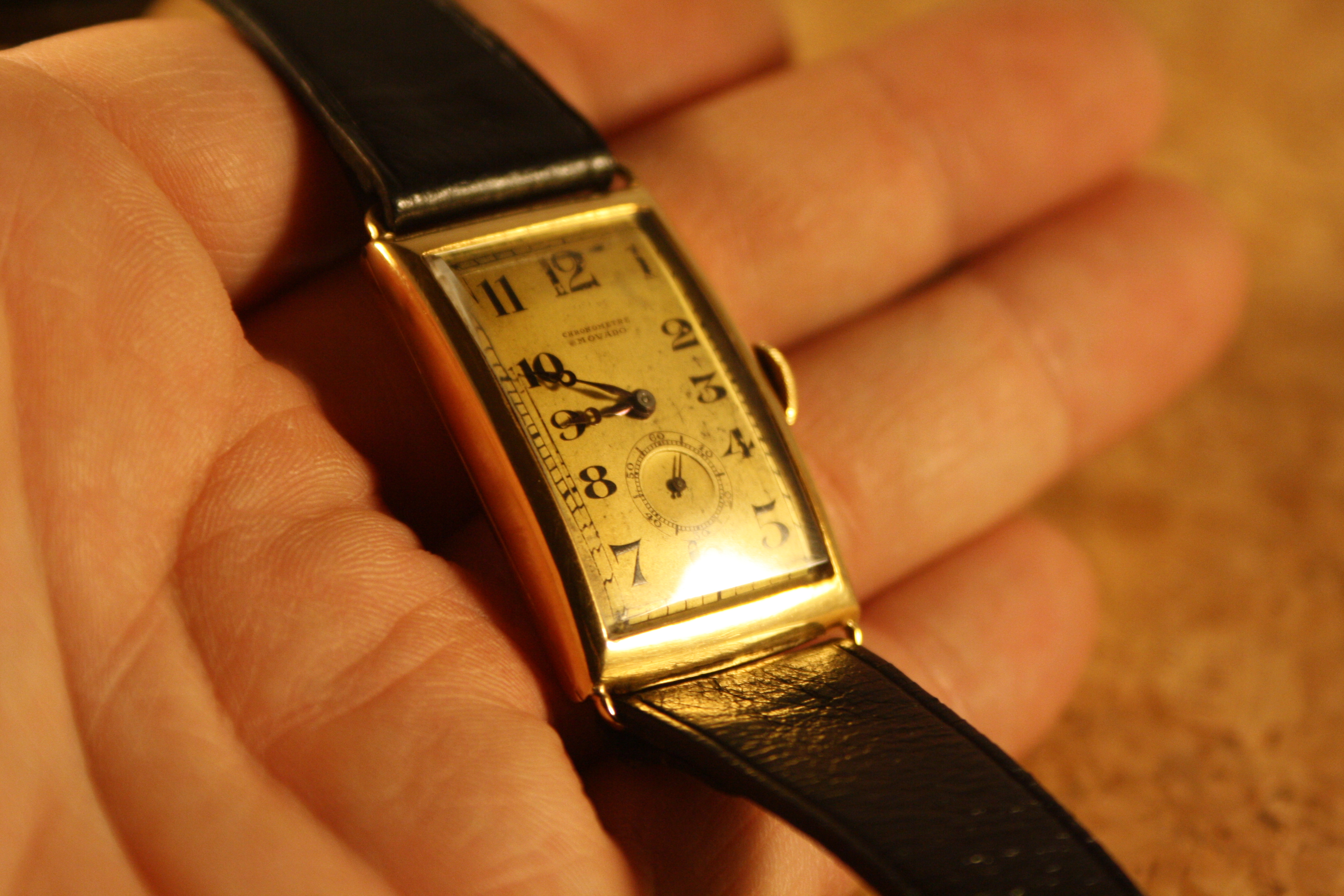 The design of the case and dial design is very similar with Patek Philippe watches from the same era, the finishing of the movement is well done and the case made out of 18k gold has a beautiful system to open and close  on a gentle way. This case system has proved itself as it protected the movement from dust and moisture over the years. Below a picture of the case half opened.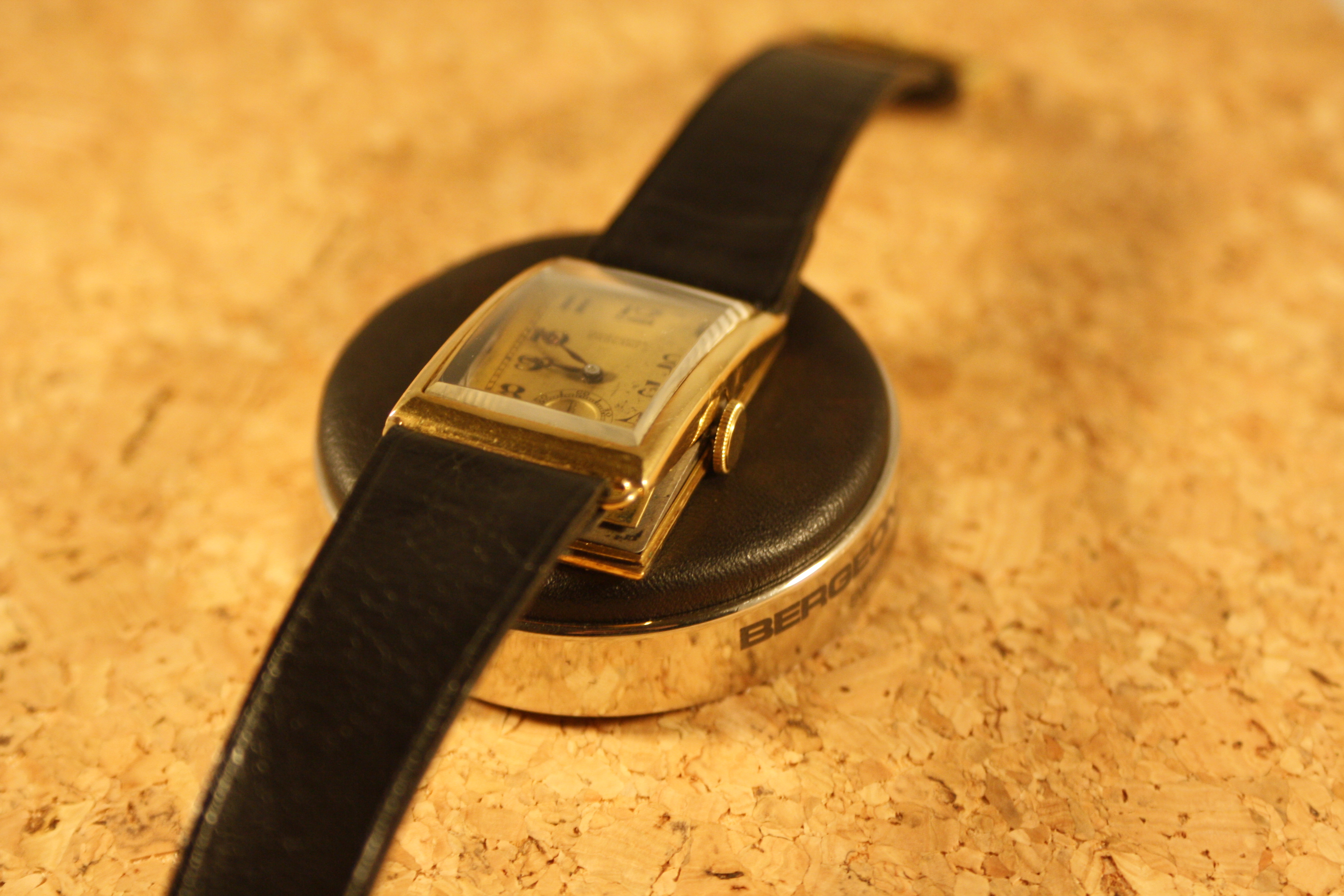 Furthermore the movement of the watch is very well finished with Geneva stripings, the case quality is very good not many watches in 18k solid gold where produced during the 20's. The case is signed with the Movado logo and serial numbers, the original crown is very elegant and from high quality standard just as the rest of the watch.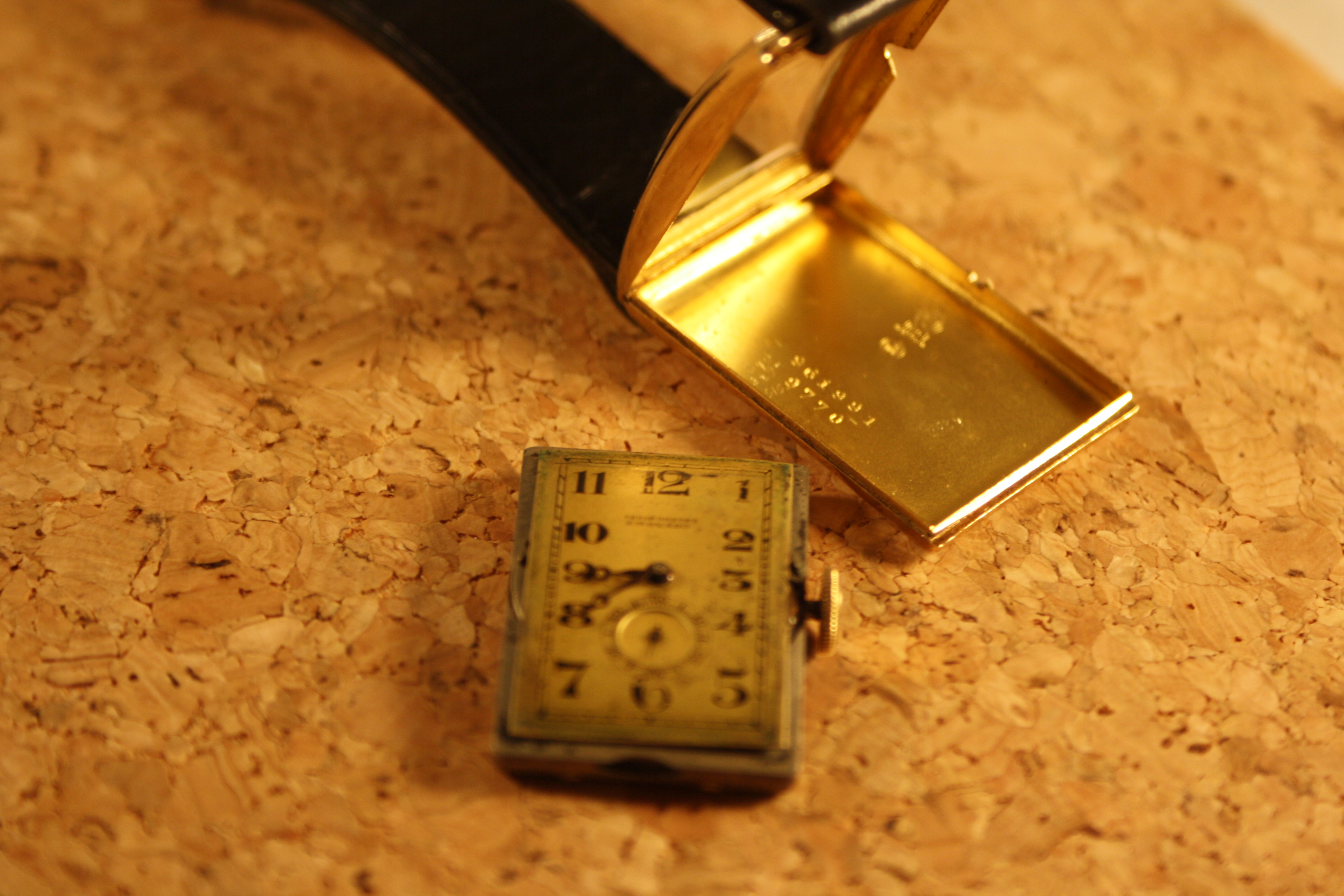 Details and more info on this Movado vintage watch
For more information about this beautiful and rare Movado contact us at [email protected] or call. We ship worldwide and trade in vintage timepieces as well.
Movado rectangular watch
18k solid gold case
rare dial and case design
circa 1920's
24x36mm case size
original condition
6 months guarantee
Vintage Times
high-end vintage timepieces
Sell your movado
Do you have a nice vintage movado watch you want to sell contact us for a valuation or offer.