Description
Patek Philippe Calatrava 1953 ref 96 31mm
very well preserved Patek Philippe Calatrava from the early 1950's. The ref 96 is one of the most iconic wristwatches by Patek Philippe. The Patek 96 was introduced in the early 1930's and has been produced for many years.
This particular example dates back to circa 1953 and is well preserved. It has been serviced by Patek Philippe in the past and the movement is clean and running perfectly. It has a later "Sigma Dial' which can be recognized by the Swiss signature underneath the watch dial and indicates that the hour markers are made of solid gold.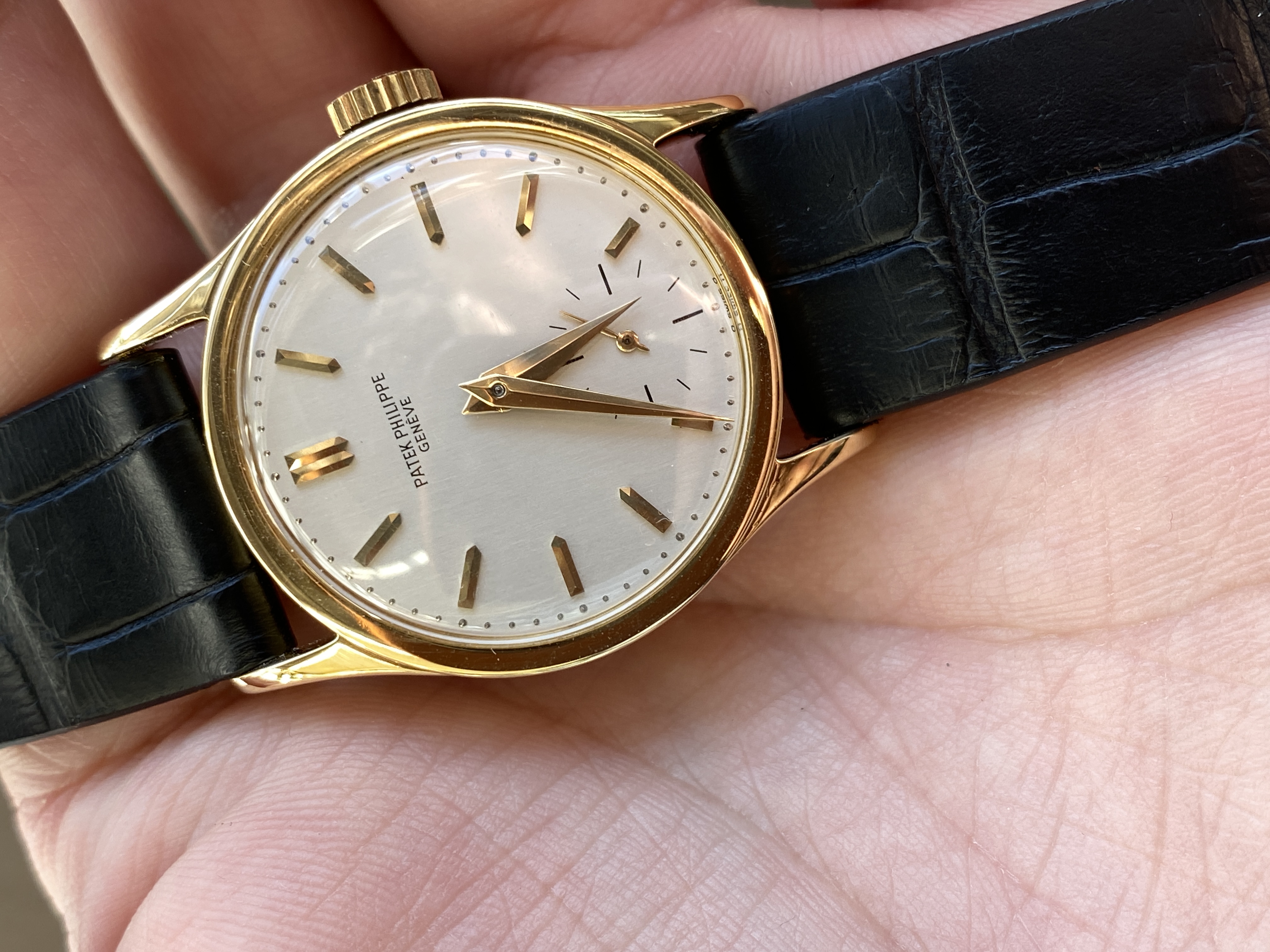 We give 1 year guarantee on this timepiece and guarantee full authenticity of the watch. It comes on an alligator leather strap with original wenger buckle.
For more information about this beautiful Patek Ref 96 contact us directly by phone or email. We ship worldwide with fedex express.
Vintage Times
high-end vintage timepieces
This Patek Philippe Ref 96 watch has been sold but we have another beautiful example here