Description
Rolex Oyster Perpetual Red Depth 6565
34mm Rolex Oyster Perpetual  from the 1950's. The watch is made in 18k yellow gold and has a two tone dial with a rare feature. The dial clearly shows a radium burn patina over the dial, what's still clear and eye-catching is the Depth Rating of the watch (50m = 165ft) written in Red. Furthermore it's decorated with Concorde shaped markers at the 3, 6, and 9 o' clock position.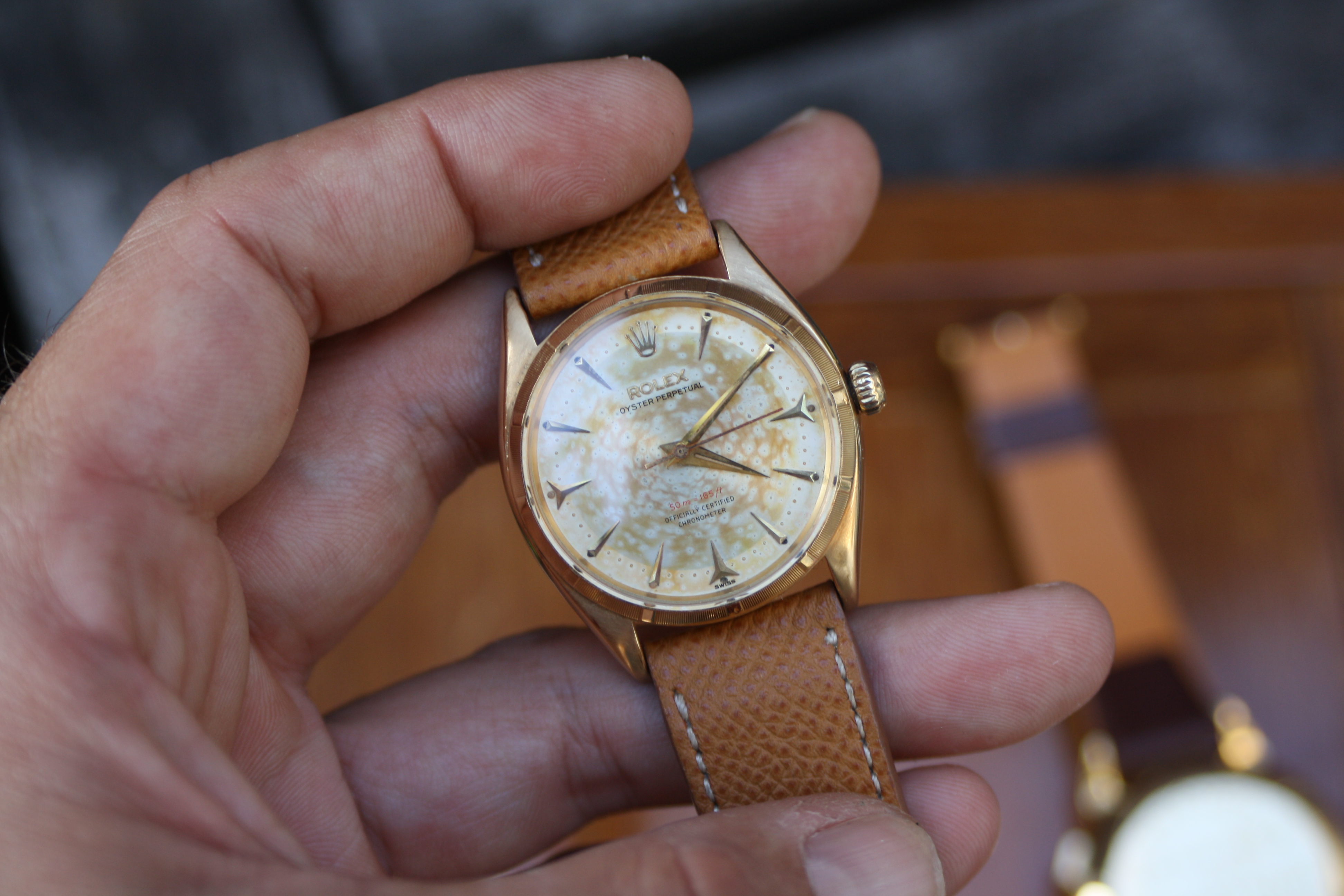 The watch is given to an employe of the Ford motor company in Belgium. It has an automatic movement with a butterfly movement rotor. The movement is clean and running perfectly on time. This watch could be considered as extremely rare as there are not many Rolex watches around with a depth signature on the dial in Red, this is one of the first waterproof rolex watches which was proofed to be water resistant till at least 50 meters.
Rolex 6565 with Red Depth from 1955
The watch is from 1955 and given to an employe of the Ford Motor Company in Belgium for being 25 years in service. In the 1950's big company's like Coca Cola and Ford ordered watches at Rolex Geneva with personalised casebacks.
Details of the watch
Rolex Oyster Perpetual
reference 6265
18k yellow gold
red depth writing
engine turned bezel
full original condition
1 year guarantee
Vintage Times NL 
tel / whatsapp +31 641 111 044
e.mail [email protected]