Description
Rolex 6305 18k Yellow gold 'Honeycomb dial'
Rolex 6305 honeycomb dial in yellow gold. This is truly one of the most beautiful Rolex Datejust watches in gold we have ever come across. The watch is featured in 18k yellow gold and has been preserved in perfect condition.
What makes this watch one of the rarest Datejust watches on earth is the mint condition Honeycomb dial which is made out of gold. The dial remains in perfect condition as wel as the radium hands. This is actually the first yellow gold 6305 with honeycomb dial we have seen so far. If you know a similar example (for sale) we are happy to hear so.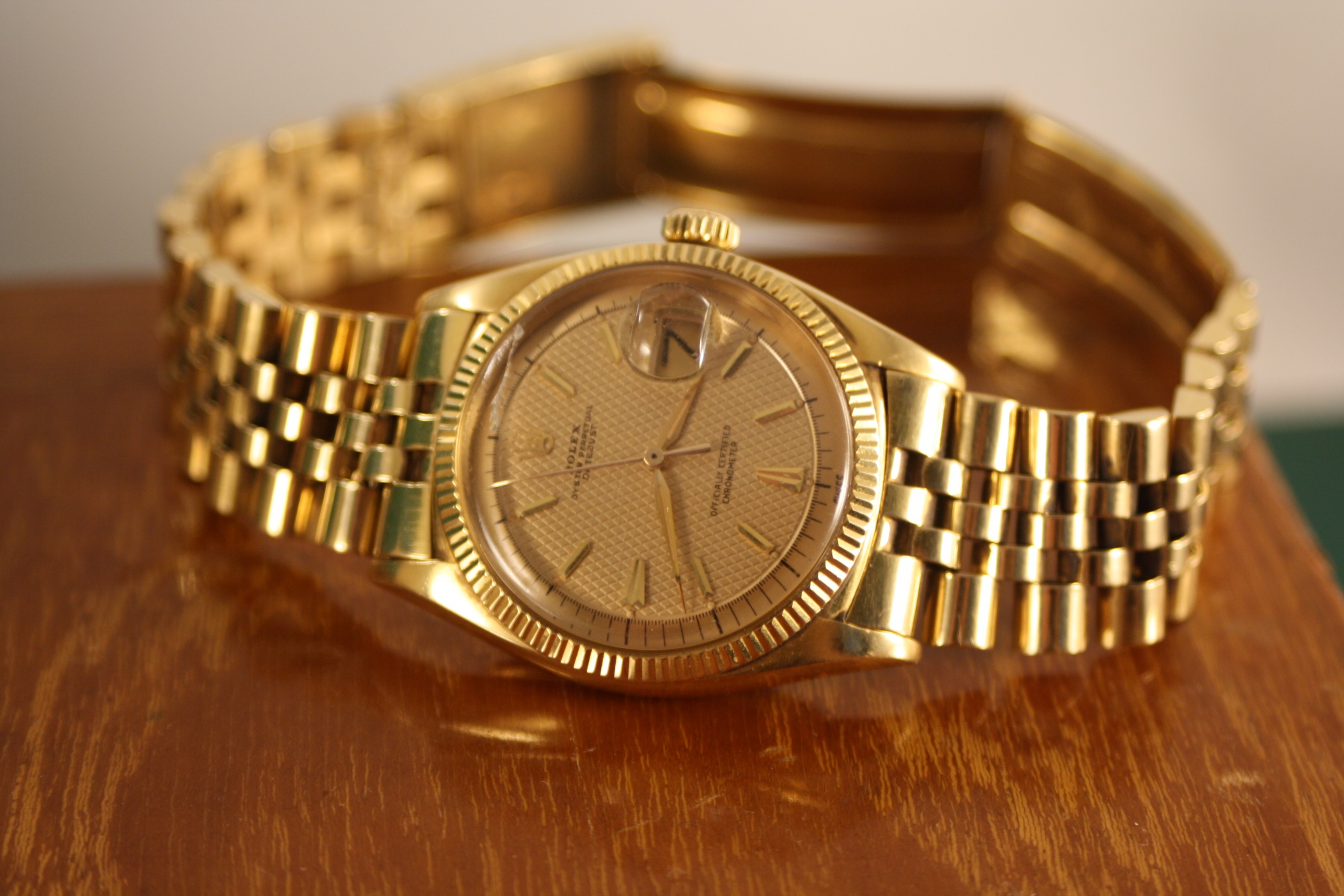 The condition of the watch remains fully original. All parts date back to 1953. Even the original crystal is present, it shows a small scratch but we decided not to change it as its proof of the watch being preserved very well. The dial remains in immaculate condition which makes this rolex a highly collectible piece for a top collector.
This Rolex Datejust with honeycomb dial has been sold, contact us if you have any inquires or a similar watch for sale
Vintage Times
high-end vintage timepieces
Watch Details
Rolex Datejust
ref 6305-1
18k Yellow Gold
gold textured honeycomb dial
36mm case size
18k gold jubilee bracelet
radium dial and hands
year 1953
perfect condition