Description
Rolex Tru Beat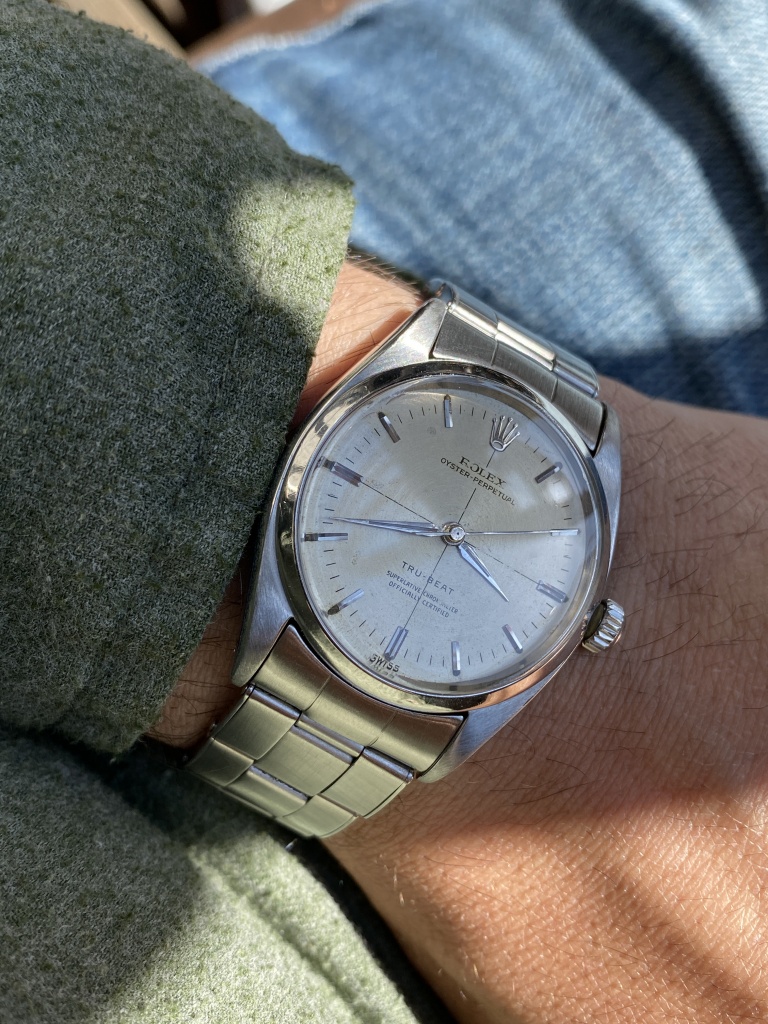 The Rolex Tru Beat
Rare and attractive rolex tru-beat from the mid 1950's. The rolex true beat is a watch designed to read time by the second, it originally has a dead beat seconds movement which was very useful for doctors and scientists.
The tru-beat rolex is powered by the automatic caliber 1040, as the mechanism for the true beat was hard to service many of these examples have the true beat mechanism (which remains out of four extra parts added) removed.
The example we offer for sale has the original 1040 movement with working dead beat second function. The movement has been fully serviced and is running smooth. 
It has the original 'swiss' signed dial with radium indices and hands, the dial shows some wear but remains in overal good condition. The case is very strong and the back has a number written in it starting with TX…… from what we believe this I a doctors identification number from the us (Texas)
we sell the watch with 1 year full guarantee, please let us know when you have any questions about the watch we are happy to answer all your questions.
Specifications of the watch
Rolex Oyster Perpetual Tru Beat ref 6556 34mm case size 1040 automatic movement steel bracelet 1 year guarantee