Description
Tudor 7928 Pointed Crown Guards from 1961
Tudor 7928 PCG (pointed crown guards) Submariner wristwatch from 1961 in extremely well preserved condition. This Tudor 7928 dates back to the early 1960's when Tudor used beautiful gilt dials for their watches, this particular example turned into a beautiful Tropical brown color.
The Tudor 7928 houses the caliber 390 which was made in the Rolex factories, furthermore the case, bracelet and crown are all designed and produced by Rolex. The Tudor 7928 features pointed crown guards just like early Rolex Submariner watches.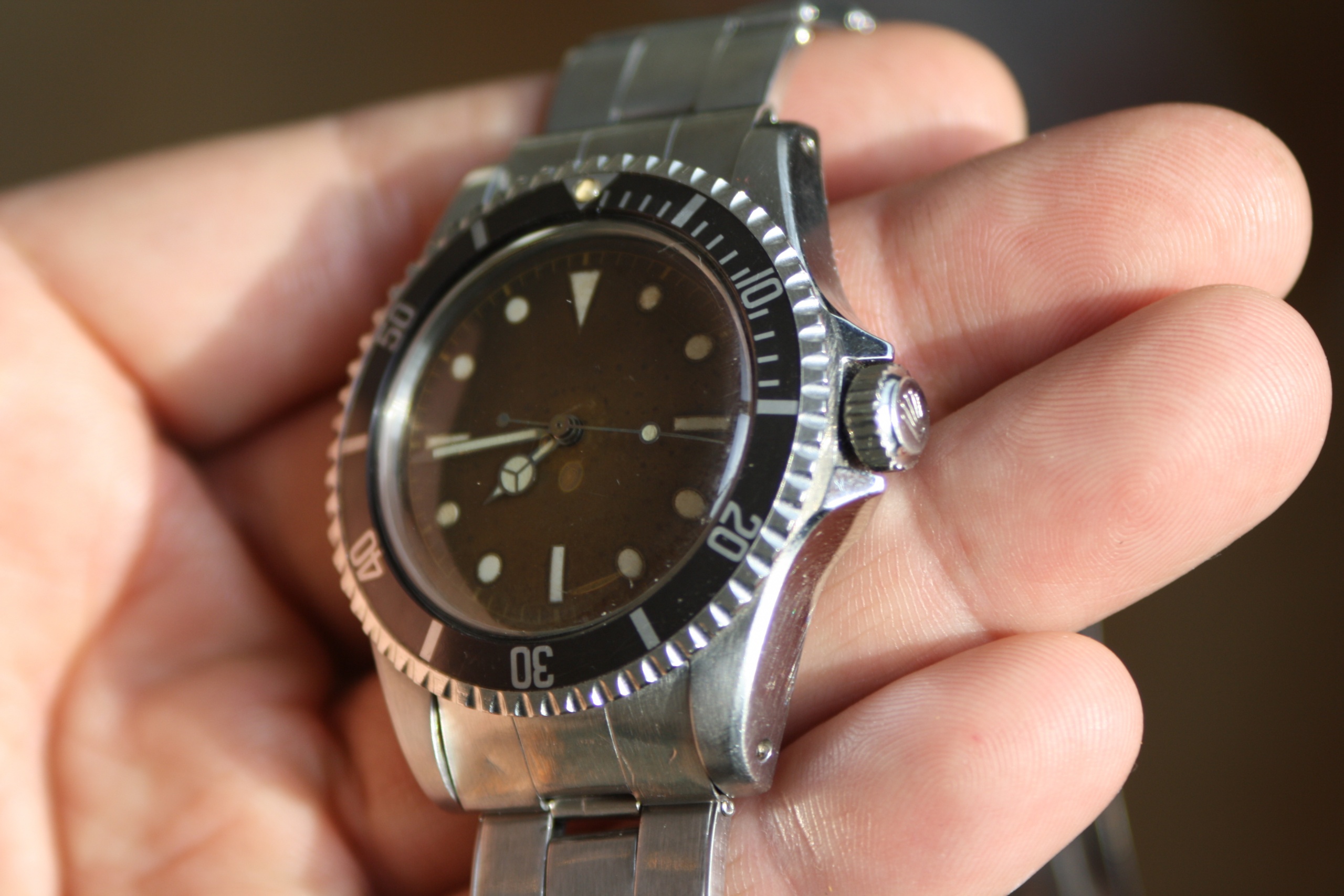 The tudor signature and writing on the dial is almost invisible in certain lighting. The dial is truly astonishing as well as the well preserved case. We are happy to share more detailed videos and pics of the watch on request.
A very similar example of this Tudor 7928 wirh the same aging has been sold at Phillips auction in December 2021, you can find it here.
The watch case remains in immaculate condition with its original unpolished and strong chamfers and crown guards on the case, the caseback shows signs of wearing as well as the steel bracelet which is slightly later then the watch itself.
Please don't hesitate to get in touch with us for more information about this extremely rare and attractive Tudor Submariner 7928.
Watch Info
Tudor submariner
Ref 7928
Year 1961
Gilt dial
Pointed crown guards
Long 5 bezel
338.xxx serial
Rivited bracelet (1967)
Caliber 390
Us 'row' import mark
1 year full guarantee
Have a look at our recently added watches here