Rolex Explorer 1974 matte dial
This example has been sold. Contact us for any inquiries about the collection or sales.
a Rolex 1016 Explorer from 1974. This 36mm Rolex watch is one of the most sought after time only watches by Rolex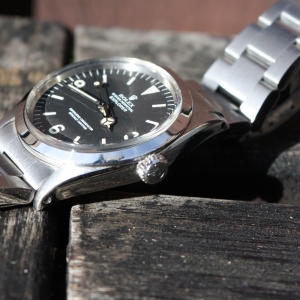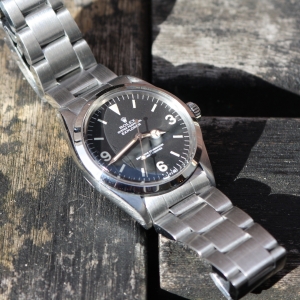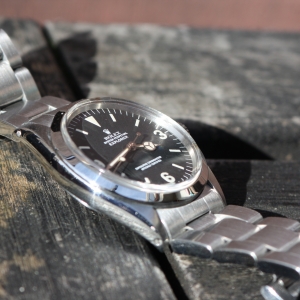 Contact us when you are looking to buy or sell a Rolex 1016 Explorer vintage. Our company is located in Amsterdam. Please mail or call for an appointment.
Vintage Times Amsterdam
Vintage Times Amsterdam is a young Watch company located in Amsterdam (the Netherlands). We only sell high end Vintage watches in original condition.
Our business has been born out of  passion for vintage timepieces. We have an office in the centre of Amsterdam where we meet our clients on appointment. We also ship worldwide.
Please don't hesitate to contact us, we are always willing to give you more information and high quality pictures of the watches we have for sale. Of course we also like to share our passion and knowledgeabout vintage watches with other collectors and watch dealers
Visit our online store for the full collection Rolex and other vintage watches
VINTAGE TIMES AMSTERDAM