Description
Gübelin yellow gold wristwatch with a waterproof Spillmann case in mint condition
Very well preserved Gübelin men's wristwatch in 18k yellow gold. The watch dates back to the early 1950's and has an engraved caseback dating 1953. Gübelin is a jewelry store and luxury watch retailer in Switzerland and is known for selling the most exclusive jewelry in the world. They sell brands like Patek Philippe and Rolex but also sold watches under their own name during the 1950's.
At the Gübelin company in Luzern are working the best watchmakers who are familie and specialized with Rolex watches and complicated Patek Philippe wristwatches. Gübelin watches made in the 50's are from extraordinary quality, the watches are build with the best cases, dials and modified movements by the Gübelin workshop. The watch case from this particular model has the hammerhead 136 stamped inside which refers to the Spillmann SA casemaking factory who also supplied watchcases to Rolex , Audemars Piguet and Vacheron & Constantin.
Actually this Gübelin watch shares her watch case with a very rare Audemars Piguet ref 5007 with the Valjoux VZSS-C movement as seen here
https://antiwatchman.com/wp/ha-3053/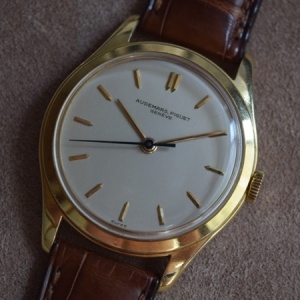 The condition of the watch remains mint and untouched. It shows no dents or damages on the watch case and dial, the crystal shows minor signs of wearing. With it's 35mm waterproof case and manual wound movement this watch directly reminds to the Patek 2508 from the same era.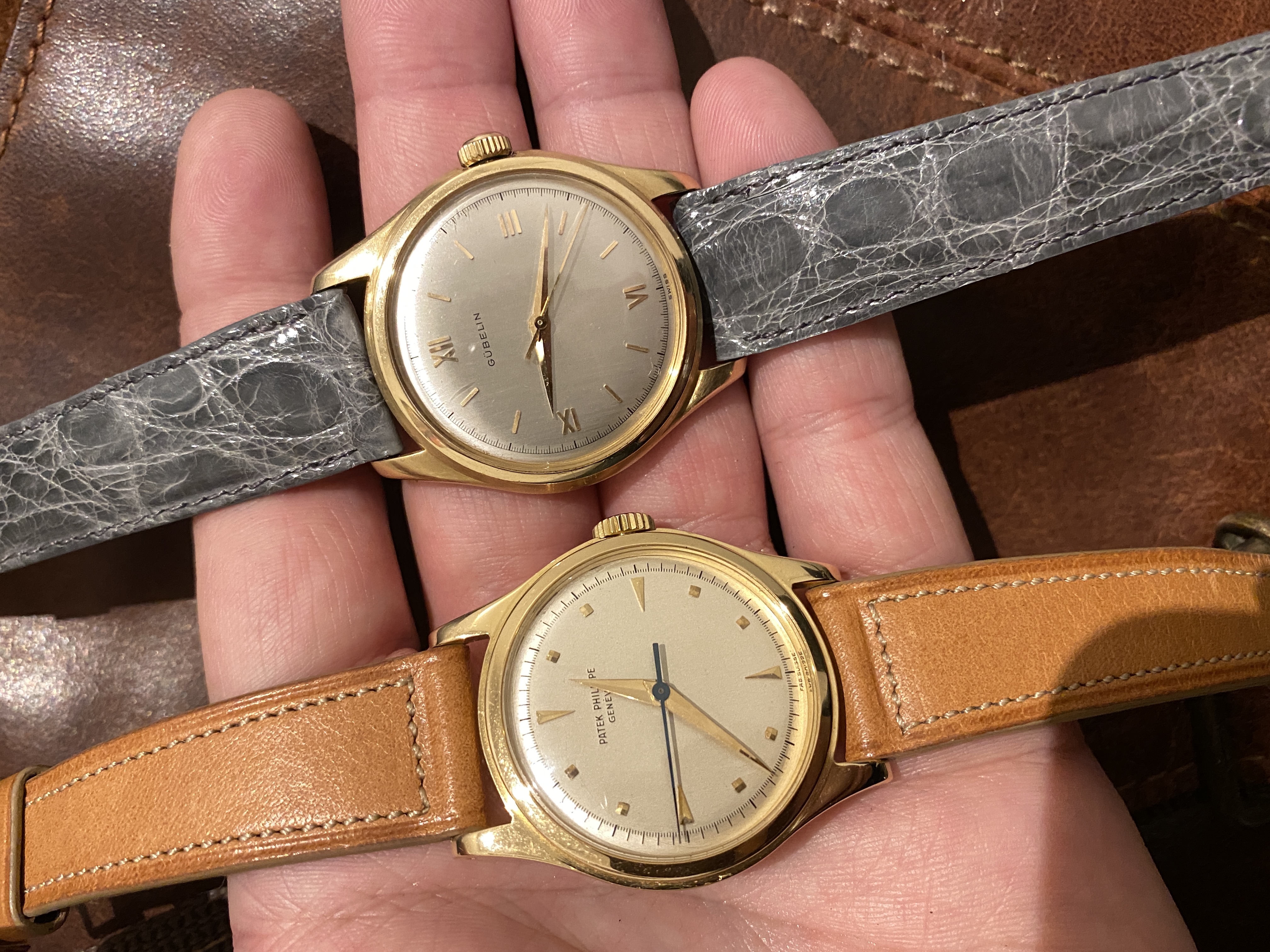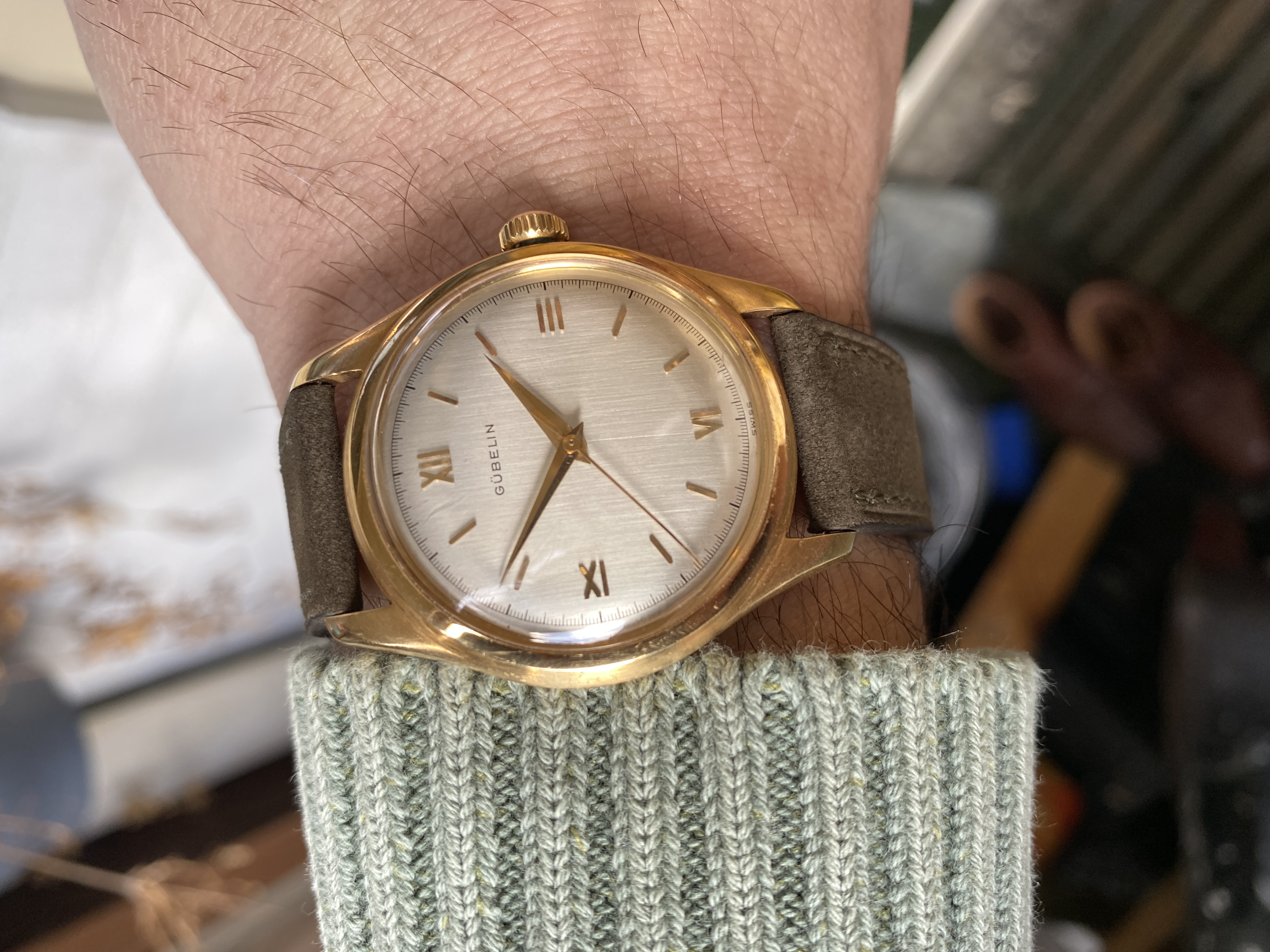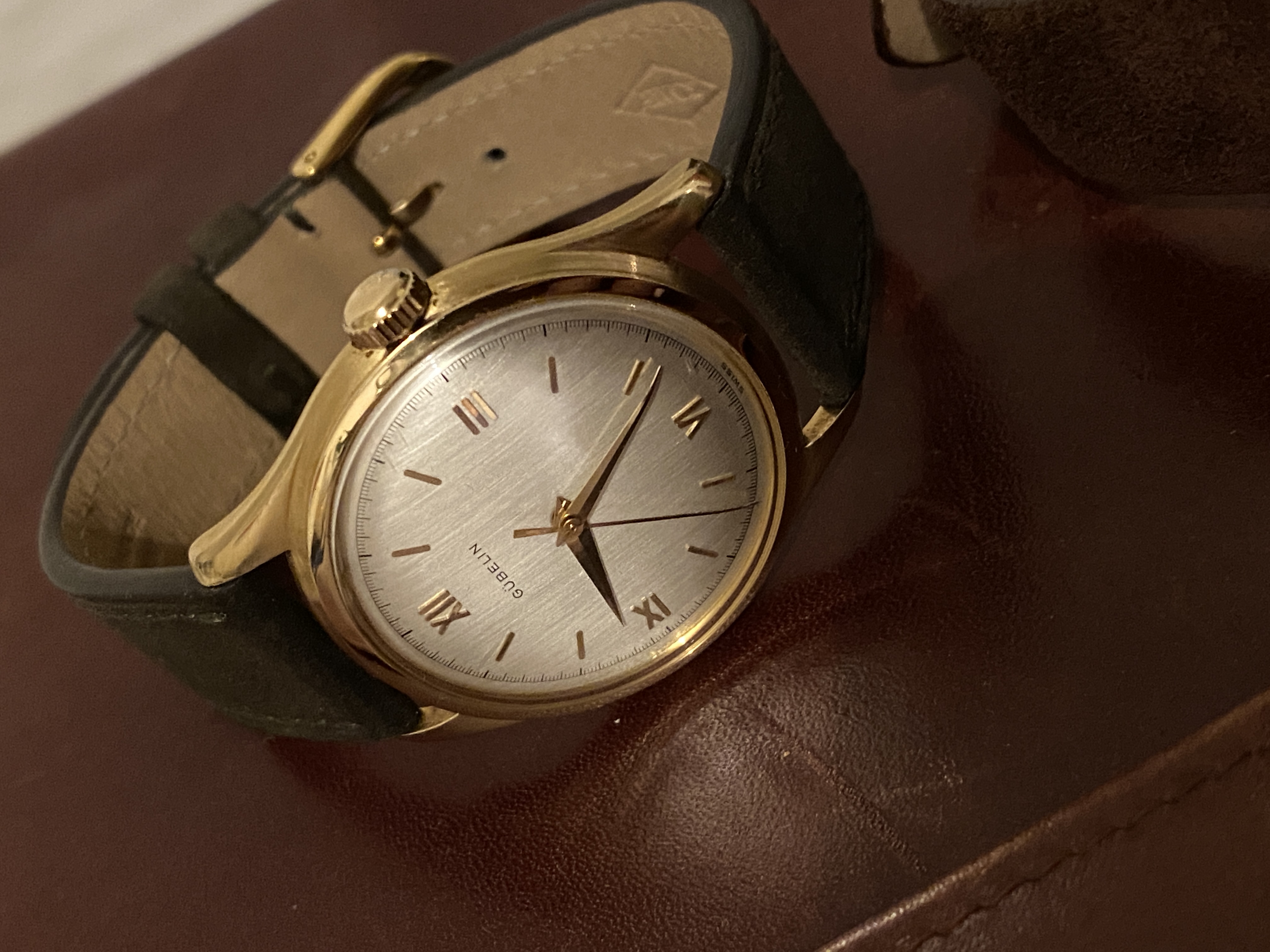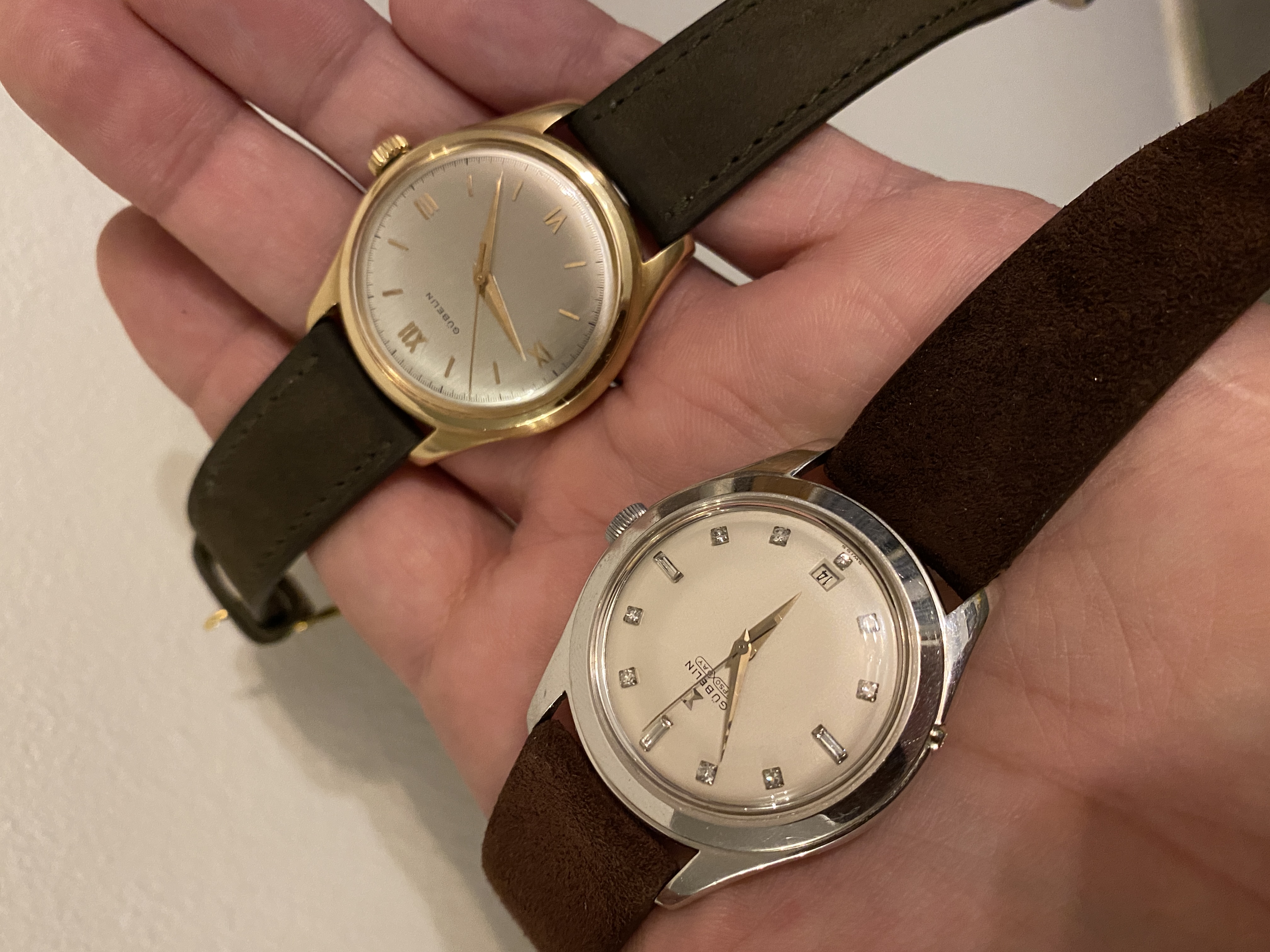 Watch Details
Gübelin Yellow Gold
18k Solid gold case
35mm case size (without crown)
silver vertical brushed dial
waterproof Spillmann case
manual wound movement
plexiglass crystal
perfect mint condition
1 year guarantee
Find all our gold wristwatches here