Description
Lange 1815 Chronograph Flyback first series
The Lange 1815 Chronograph, one of the most beautiful and sophisticated Lange & Söhne wristwatches in white gold.
This is the first series of the 1815 Chronograph. The first series is considered by many as the most beautiful and attractive Lange chronograph ever made.
It has a fabulous dial with different heights of the subdial, graduation scale and hour markers, this makes the first series ref 401.026 different from later examples, all together the dial is simple but perfectly detailed. In the white gold metal it gives a perfectly well balanced and calm feeling on the wrist.
When looking at the back of the watch the movement is visible in all it's glory, the 1815 chronograph movement is considered by many as the best chronograph movement ever made.
The watch condition is mint, it has been serviced by the manufacture a few years ago (2016) and not been worn much after.
We sell this watch with 1 year full guarantee.
Don't hesitate to contact us with any questions. We ship worldwide and also trade in vintage timepieces. You can find our dealer details below this page, we are available by app, phone or mail.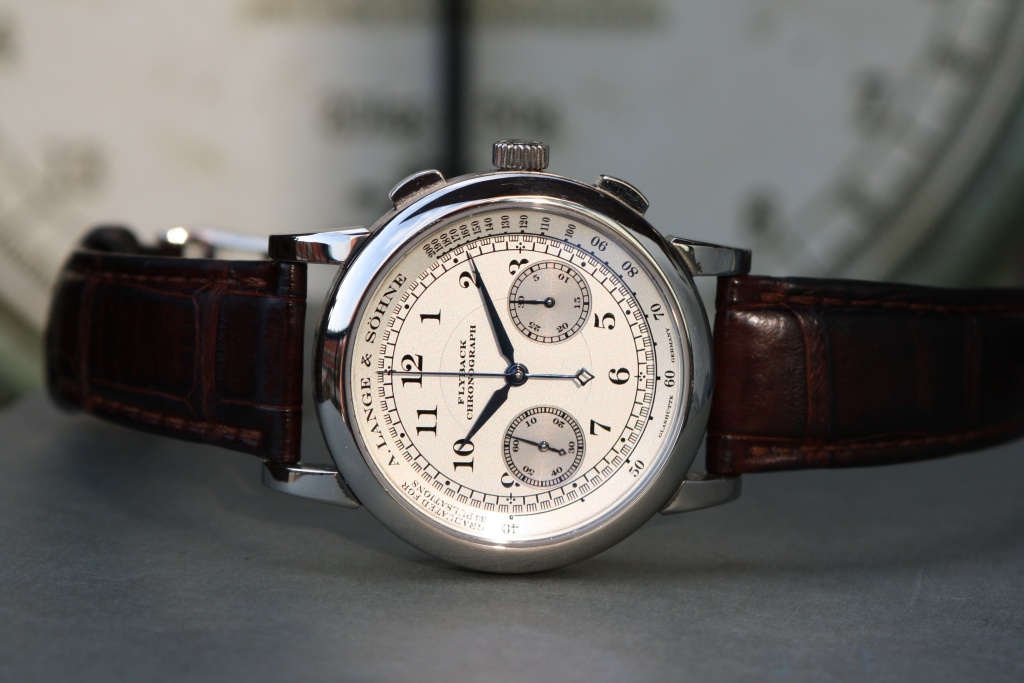 Fill in the contact form and we get in touch with you!