Description
Movado vintage chronograph M95 subsea from the 1960's
Discover the Timeless Elegance of the Movado M95 Chronograph
Experience the epitome of vintage luxury with the Movado M95 Chronograph from the 1960s. This extraordinary timepiece showcases the perfect blend of style, precision, and craftsmanship, making it a true collector's item for horology enthusiasts.
The Movado M95 Chronograph boasts a stainless steel case that exudes understated sophistication. Its sleek and classic design transports you back to the glamorous era of the 1960s, where style reigned supreme. As you hold this timepiece in your hands, you can feel the weight of history, and appreciate the meticulous attention to detail that went into its creation.
One of the standout features of this exceptional watch is its in-house M95 caliber movement, a testament to Movado's dedication to horological excellence. The precision and reliability of this movement ensure accurate timekeeping and functionality, making it a reliable companion for any occasion.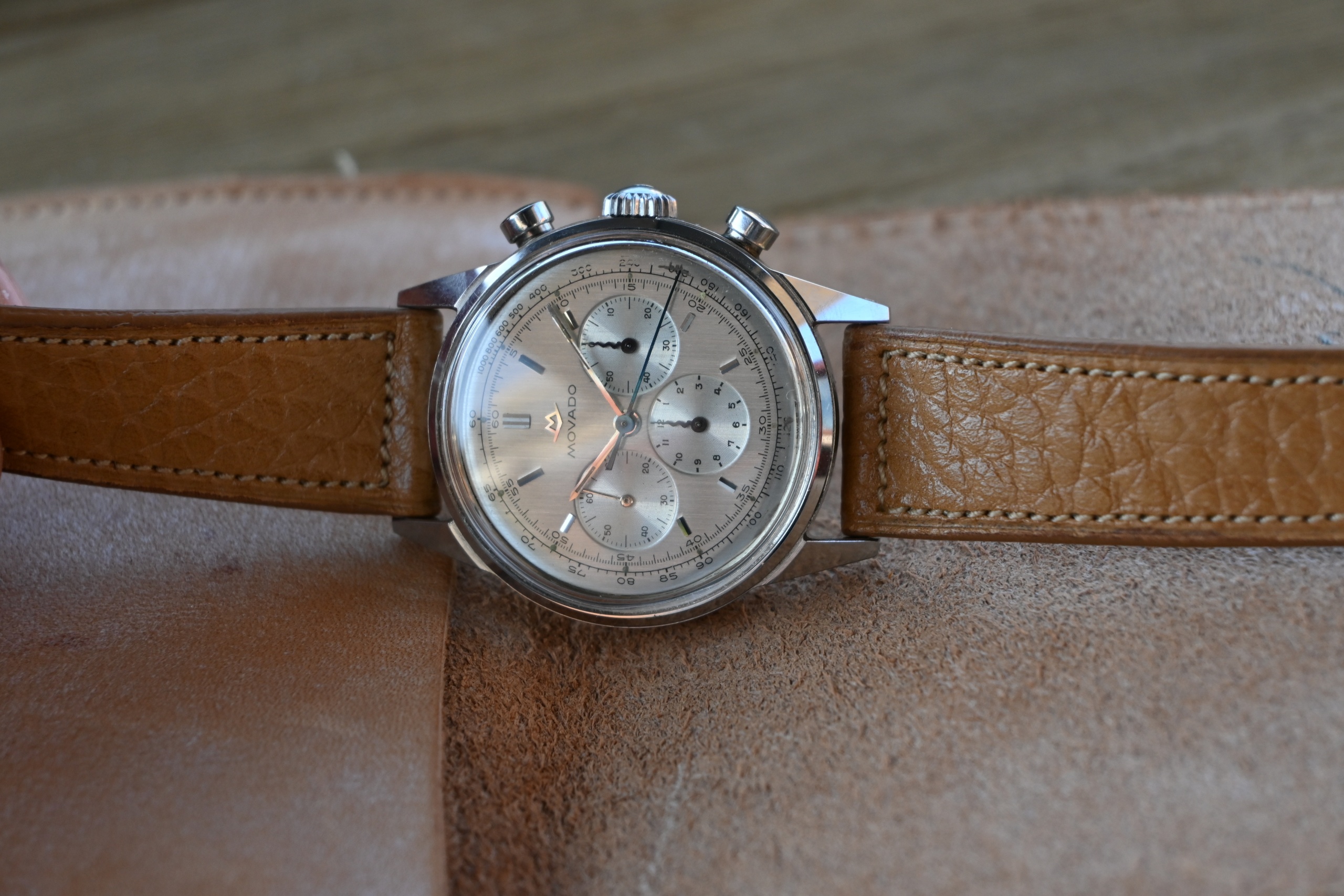 The silver vertically brushed dial adds a touch of uniqueness and elegance to the timepiece. The vertical brush pattern creates a subtle play of light, enhancing the dial's overall aesthetic appeal. Adorning the dial are serpent-shaped minute and hour hands for the chronograph function, adding a dash of individuality and charm to this vintage masterpiece.
As you activate the chronograph, you'll witness the seamless precision of the M95 movement in action. The sweeping motion of the hands and the smooth operation of the subdials showcase the technical mastery of Movado, making each interaction with the chronograph a moment to savor.
This Movado M95 Chronograph is a late example from the 1960s, representing the culmination of Movado's expertise and innovation during that era. Owning this timepiece means becoming part of a legacy of timeless style and elegance. As many collectors know the waterproof type case made by Francois Borgel is very similar with the famous Patek Philippe 1463 chronograph which shares a similar case made by the same maker
Step into the world of vintage horology and elevate your collection with the Movado M95 Chronograph. Explore its iconic design, admire its flawless execution, and immerse yourself in the rich history it represents. At Vintagetimes, we pride ourselves on curating exceptional timepieces that tell stories and capture the essence of a bygone era.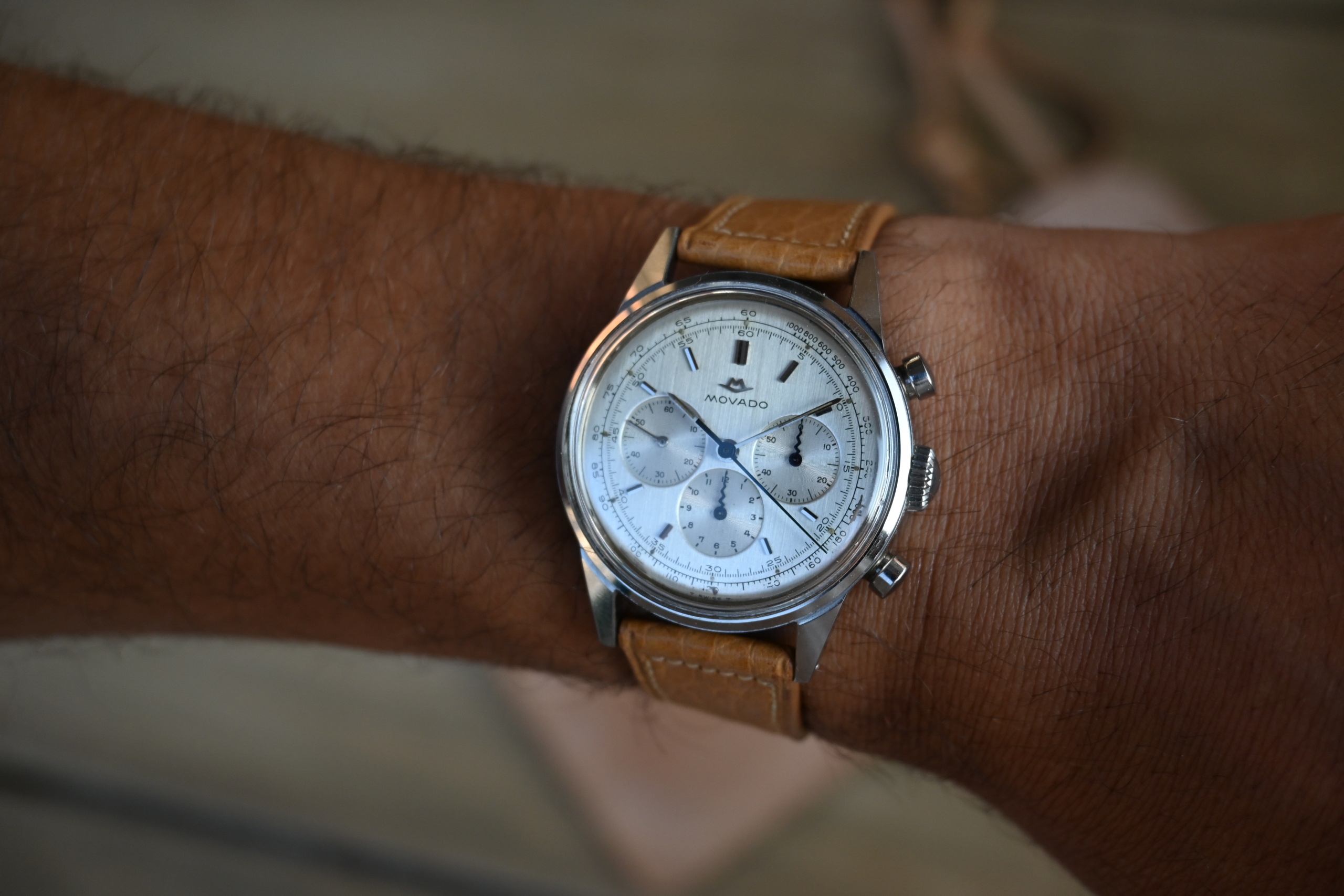 Visit Vintagetimes today to discover the allure of the Movado M95 Chronograph and explore our collection of vintage watches. Let this extraordinary timepiece grace your wrist and become a cherished part of your journey through time.
Vintagetimes – Where Time Embraces History. Rediscover the art of horology.
have a look at our other watches