Description
Rolex Ufo 9083
Rolex Ufo 9083
Rolex Ufo 9083 'Precision'
This is the only known mechanical Rolex with integrated bracelet. The later oysterquartz also had an integrated bracelet system.
This extremely rare Rolex is also known as the Rolex Ufo 'flying Saucer' due to it's unique ufo shaped watch case. The bracelet is a riveted example with the year code 57′ stamped in the clasp. The condition of the watch is very good seeing it's age. It shows minimal signs of wearing on the case and bracelet, also the case of the watch is unpolished.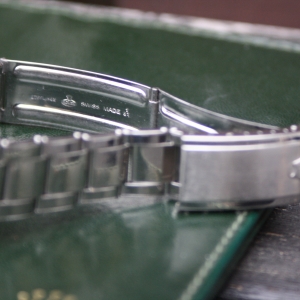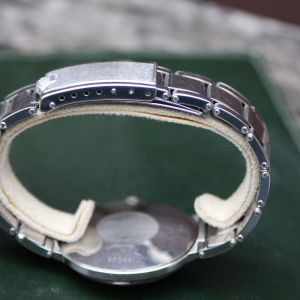 The original dial shows a nice patina, the condition is original and untouched. The dial has beautiful sunken indices also the Rolex crown is sunken into the dial.
Another cool feature on this ref 9083 is the fact it has a 3 digit case number. The number is subtile engraved in the watch case and caseback.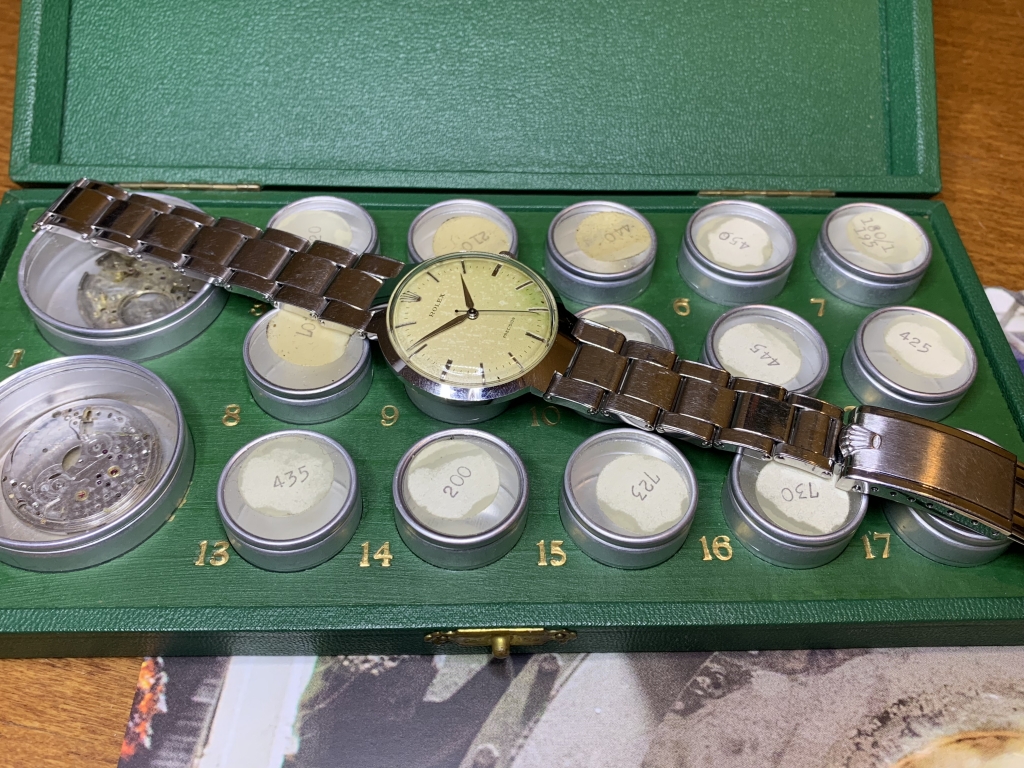 Rolex Ufo 9083 'Precision
rare 1950's example
full original condition
36mm "ufo' shaped case
3 digit serial number
unrestored dial and hands
rivited 7206 bracelet
1 year guarantee
Drie bijzondere Vintage Rolex horloges uit de jaren 50′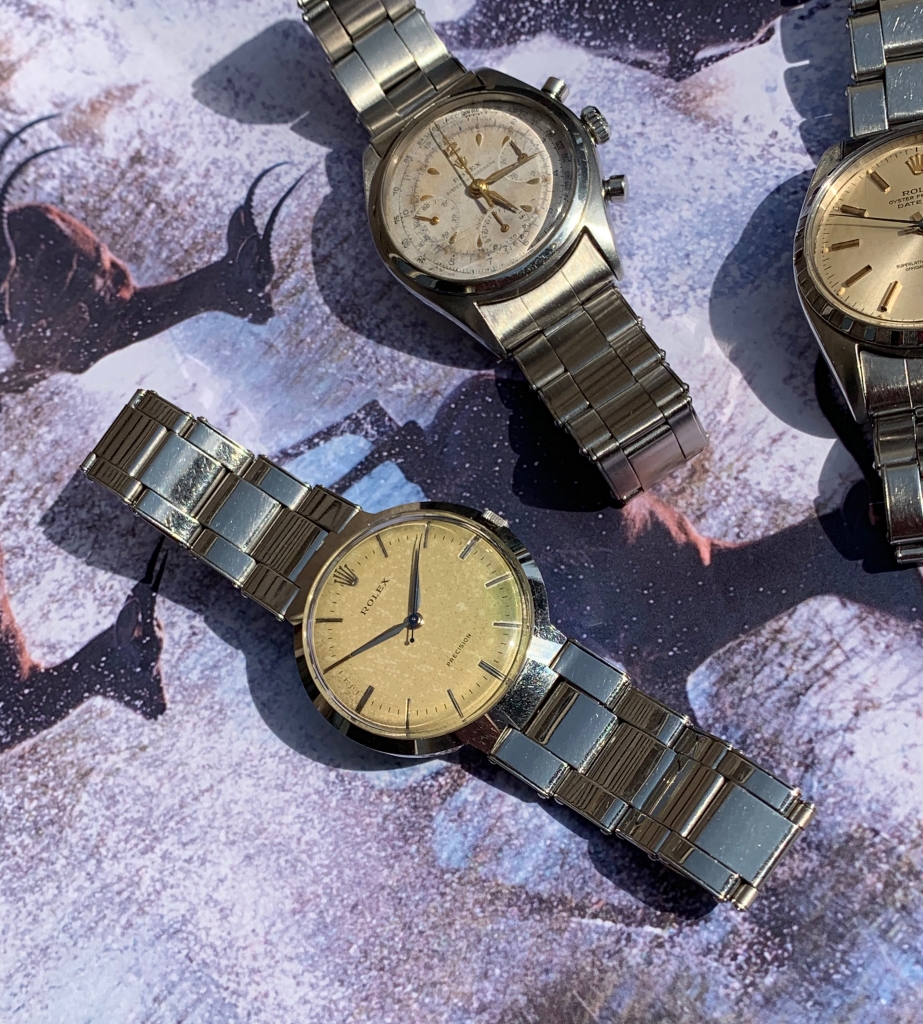 Guarantee and shipping
This watch comes with 1 year guarantee. We stay open for trade offers so don't hesitate to contact us for any inquiries. The Rolex Ufo 9084 is a rare model with it's intergraded 7206 bracelet, its a watch very little know about but we do know only a handful of these watches exist today! More info about our company and vintage Rolex watches you can find here.
For more information about this beautiful and uncommon Rolex vintage watch contact us now by phone or mail.
We ship worldwide with fedex priority and also welcome you at our office at the Herengracht in Amsterdam city
Vintage Times
High-end Vintage Timepieces
[contact-form-7 404 "Not Found"]