Rare 1950's Movado chronograph ref 19038
This rare Movado wristwatch dates back to the 1950's and has been preserved in perfect original condition. The dial featured on this example is rare and beautiful, its belongs to the last batch Movado ref 19038 watches. It bears the 'M' logo on the dial, later ref's have a raised applied Movado logo while earlier examples have nog logo at all. The luminous material on the dial and hands contains Radium and the dial is signed 'Switserland' at the bottom of the dial. This watch has spend most of it's life in the bank safe with the minute hand at 1'o clock. A small part of the luminous material from the minute hand has left a 'radium mark' on the dial
Movado M95 chronograph in original 'untouched' condition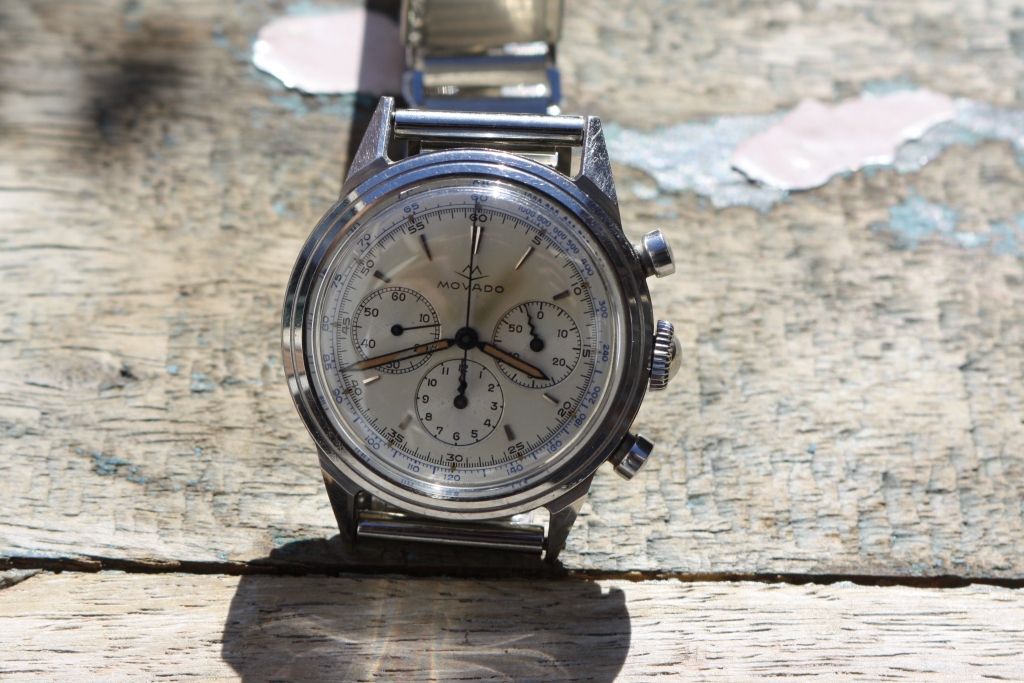 The Movado 19038 m95 chronograph
the m95 movado watch is a spectacular chronograph which has an in-house 3 register chronograph movement made in the Movado factories, furthermore Movado used the famous steel 'waterproof' borgel cases made by François Borgel who invented this waterproof case system. Patek Philippe, Mido, Doxa, Ulysse Nardin and a small amount of other brands have been using these watch cases too.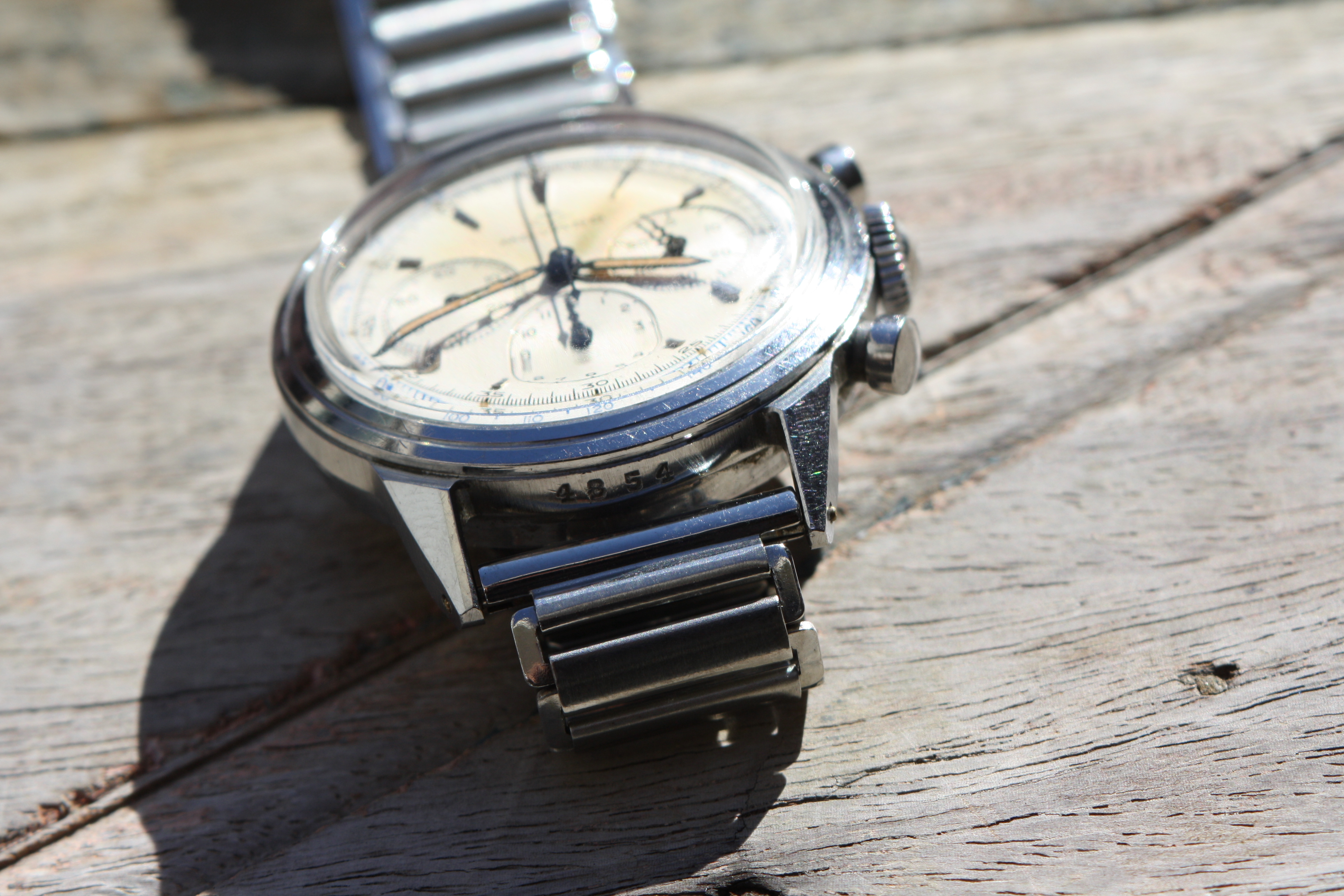 Condition of the watch
the condition of this M95 chronograph could be considered as extremely well preserved. I found the watch on it's original leather strap together with the original steel Movado buckle. Except some loss of the luminous material which left a radium stain there was no trace or any damage / marks on the dial or movement. The case of this 35mm chronograph remains in unrestored and unpolished condition and therefore still has the beautiful facets on the lugs and double stepped bezel. The steel bracelet on the watch is a modified GF Bamboo style bracelet made to fit this watch by myself.
for more information about the M95 chronograph watch we advise to read this article on rescapement.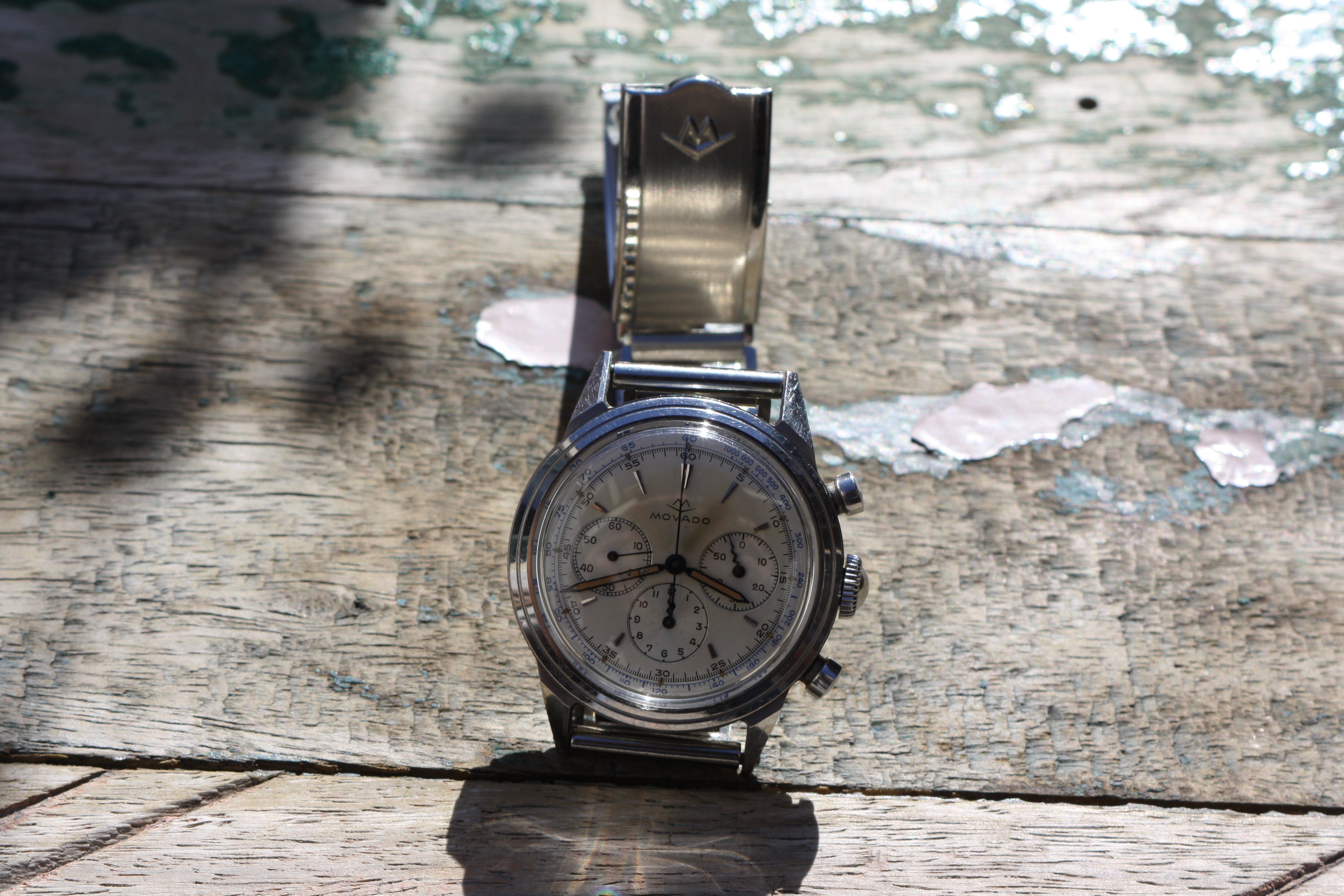 Technical details
Movado m95 chronograph
ref 19038
steel François Borgel case
35mm diameter
radium dial & hands
m95 inhouse movement
later steel bracelet
More pictures of this Movado m95 chronograph
Find high resolution images of this watch at our shop page. Click here to find out more about this beautiful watch.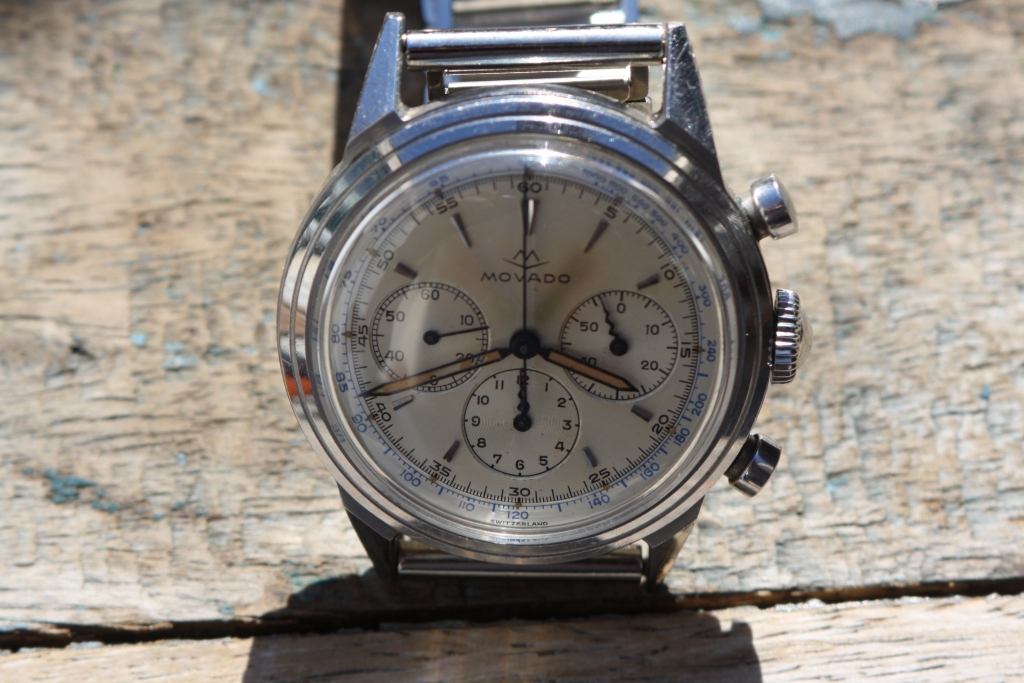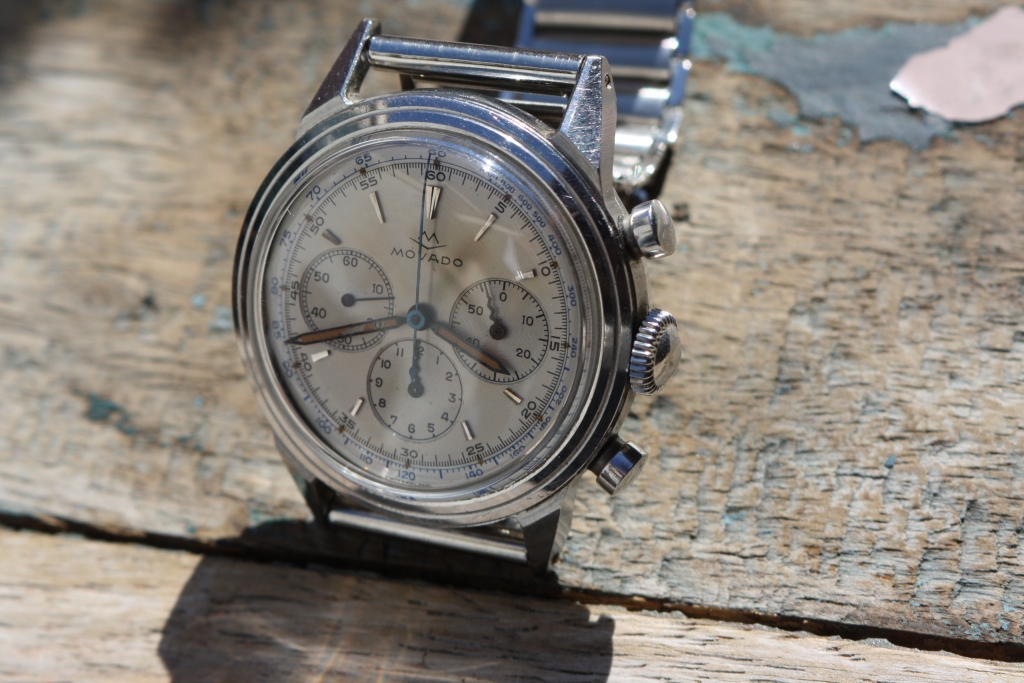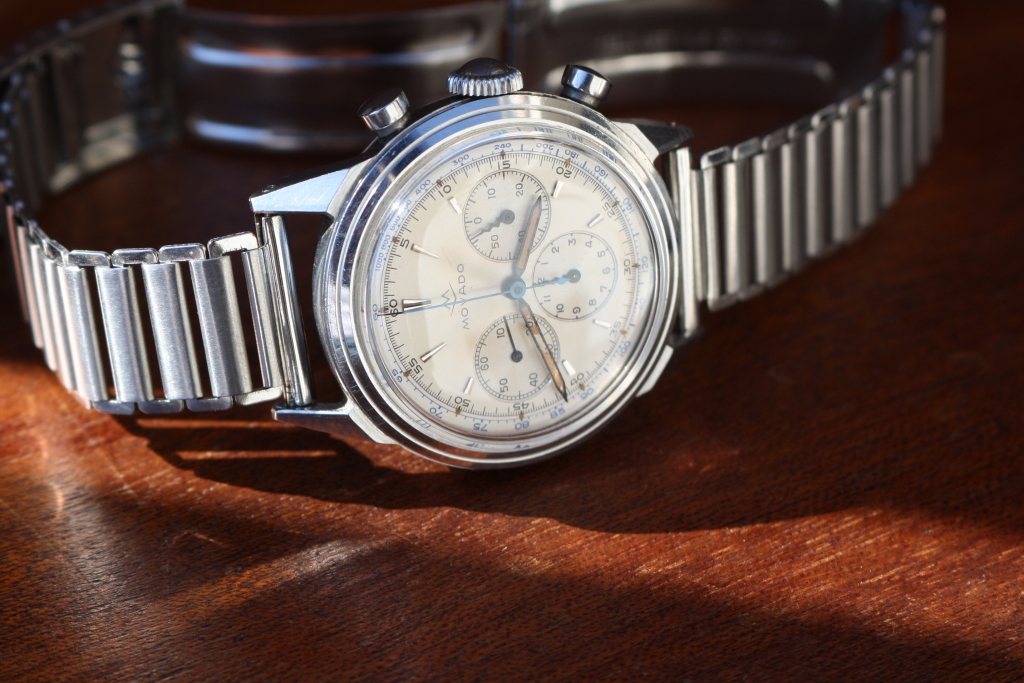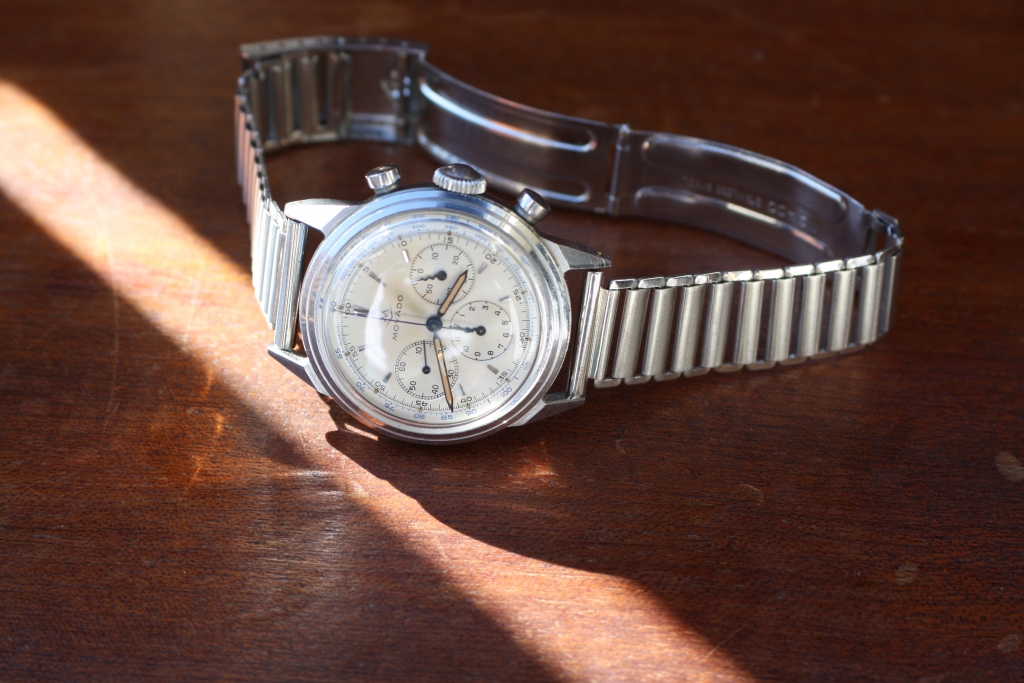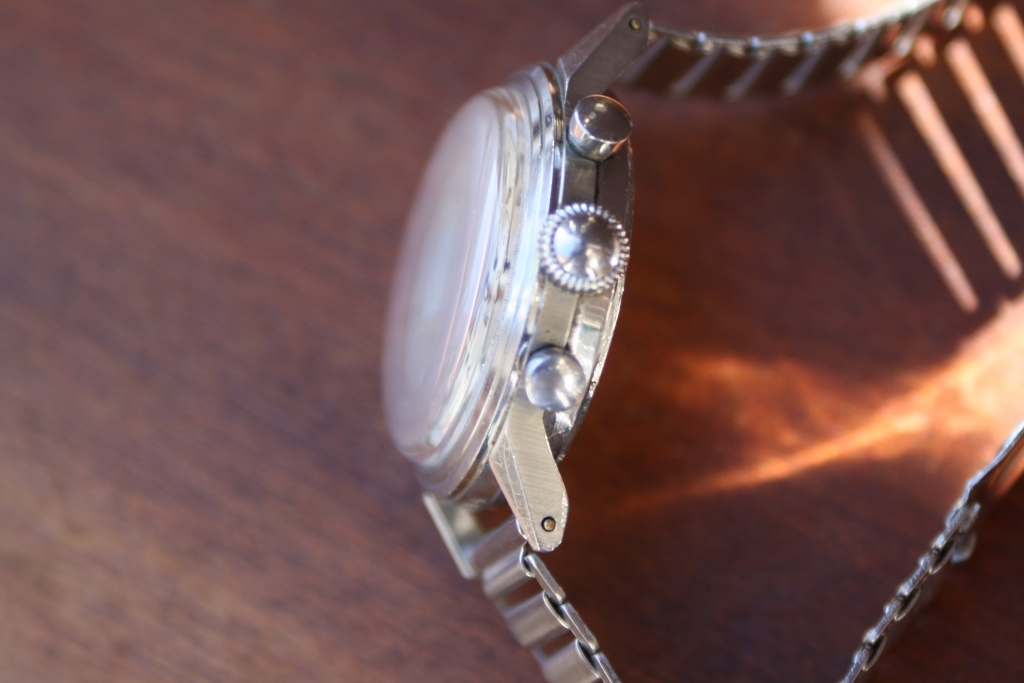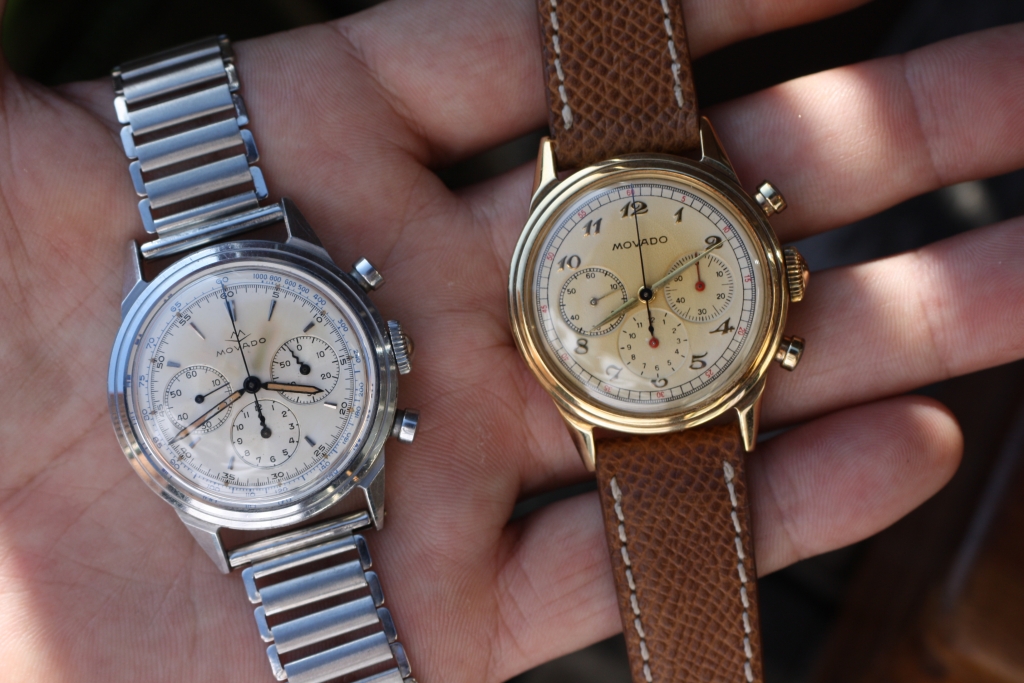 checkout other movado chronograph watches here
for any questions regarding Movado wristwatches you can contact me at [email protected]