Description
Movado M95 'subsea' white dial in yellow gold
Beautiful Movado m95 chronograph in perfect condition. The watch has a beautiful and sharp case, the case is designed by Francois Borgel and remains directly to the fabulous case design of the Patek 1463 (also made by Francois Borgel).
The dial of this watch is untouched and perfectly clean. It has a white grainé finish which accentuate the beautiful red chronograph counters and blued steel chronograph second hand.\
It still has the original subsea plexiglass crystal which shows some scratches here and there. On request we supply the watch with a new crystal.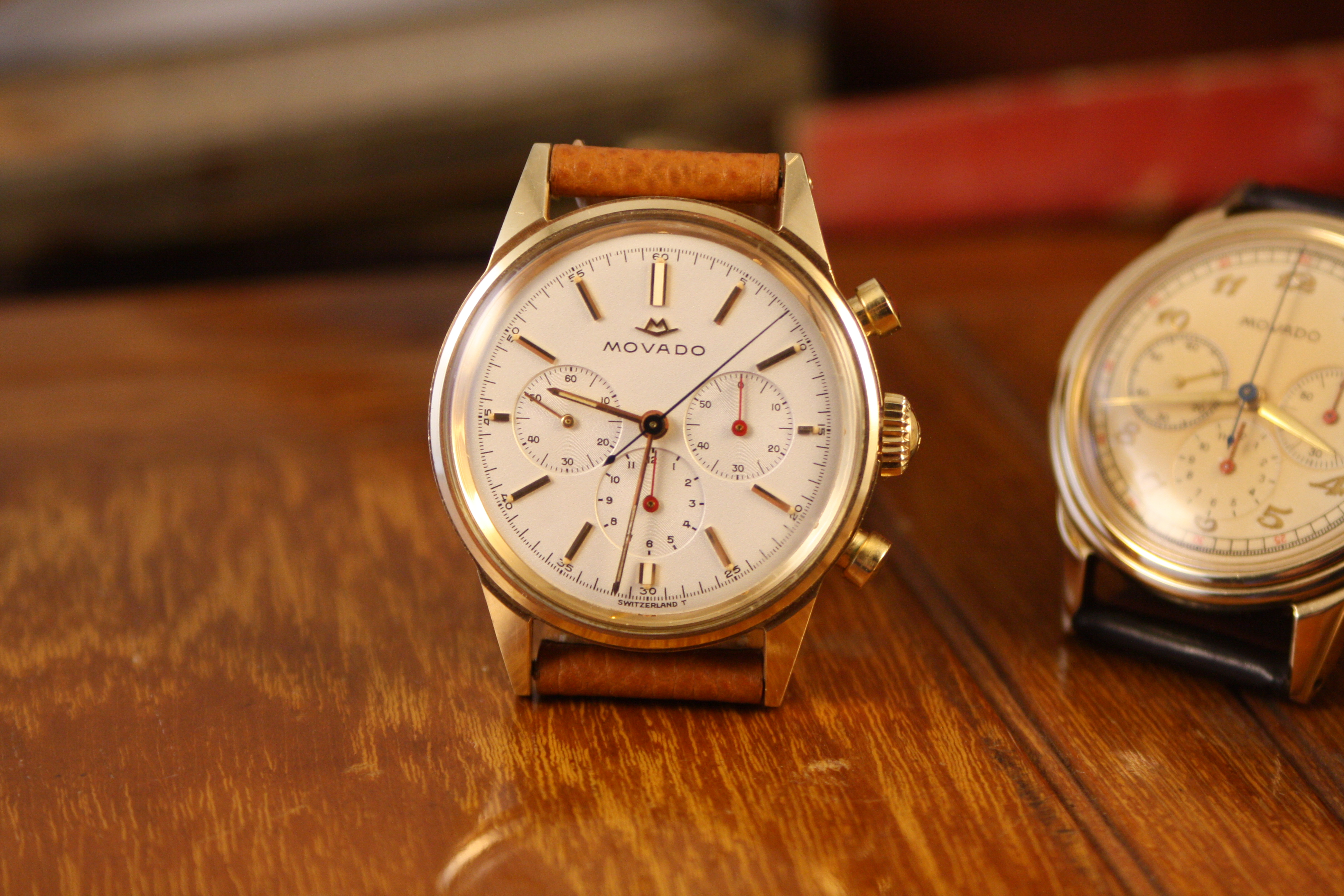 Read more about our passion about Movado watches on our blog page here.
Please contact us for more information about this Movado Subsea chronograph. We are happy to send you more information and high definition pictures and videos from the watch.
let us know if you are looking for a particular example not listed on the website.
Details of the watch
Movado Subsea chronograph
inhouse movement M95
35mm case size
14k solid gold
fb patented case
screw back case
plexi crystal
1 year guarantee
Looking to sell your vintage movado chronograph watch ? Contact us directly or visit our Movado page