Rolex 6565 with Red Depth writing
For sale is this beautiful 18k solid gold Rolex watch. The watch is from 1955 and given to an employe of the Ford Motor Company in Belgium for being 25 years in service. In the 1950's big company's like Coca Cola and Ford ordered watches at Rolex Geneva with personalised casebacks.
What makes this example a real collectors watch is the dial. This rare ref 6565 has an unusual depth rating on the dial, the fact that it is written in red makes this a very rare and maybe 'unique' Rolex wristwatch. The red depth indication is known from early gmt master and explorer watches.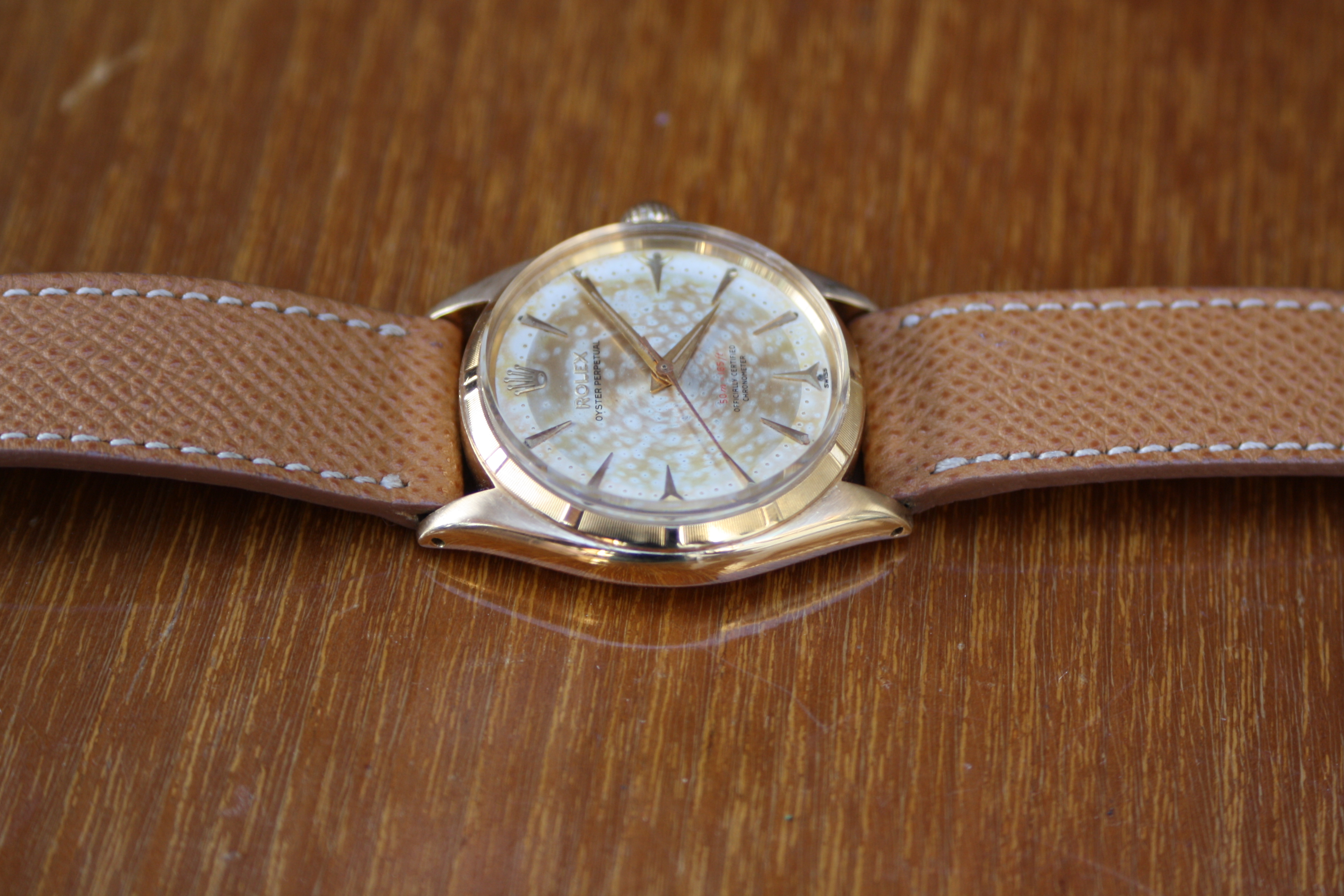 The dial also has unusual markers which are called 'spaceship' or 'concorde' markers by collectors. As the dial and hands of these early rolex wristwatches contain lots of 'radium' material the dial has been a very specific patina caused by the so called 'radium burn' from the watch hands.
The watch has been evaluated by rolex experts in 2014 with a collectors buying price at 10k+ euro.
For more information about this ultra rare rolex 6565 please send an email or call us now

Rolex Red Depth writing
rolex reference 6565
18k yellow gold
red depth indicator
year 1955
concorde markers/index
automatic movement cal. 1030
34mm case
radium dial and hands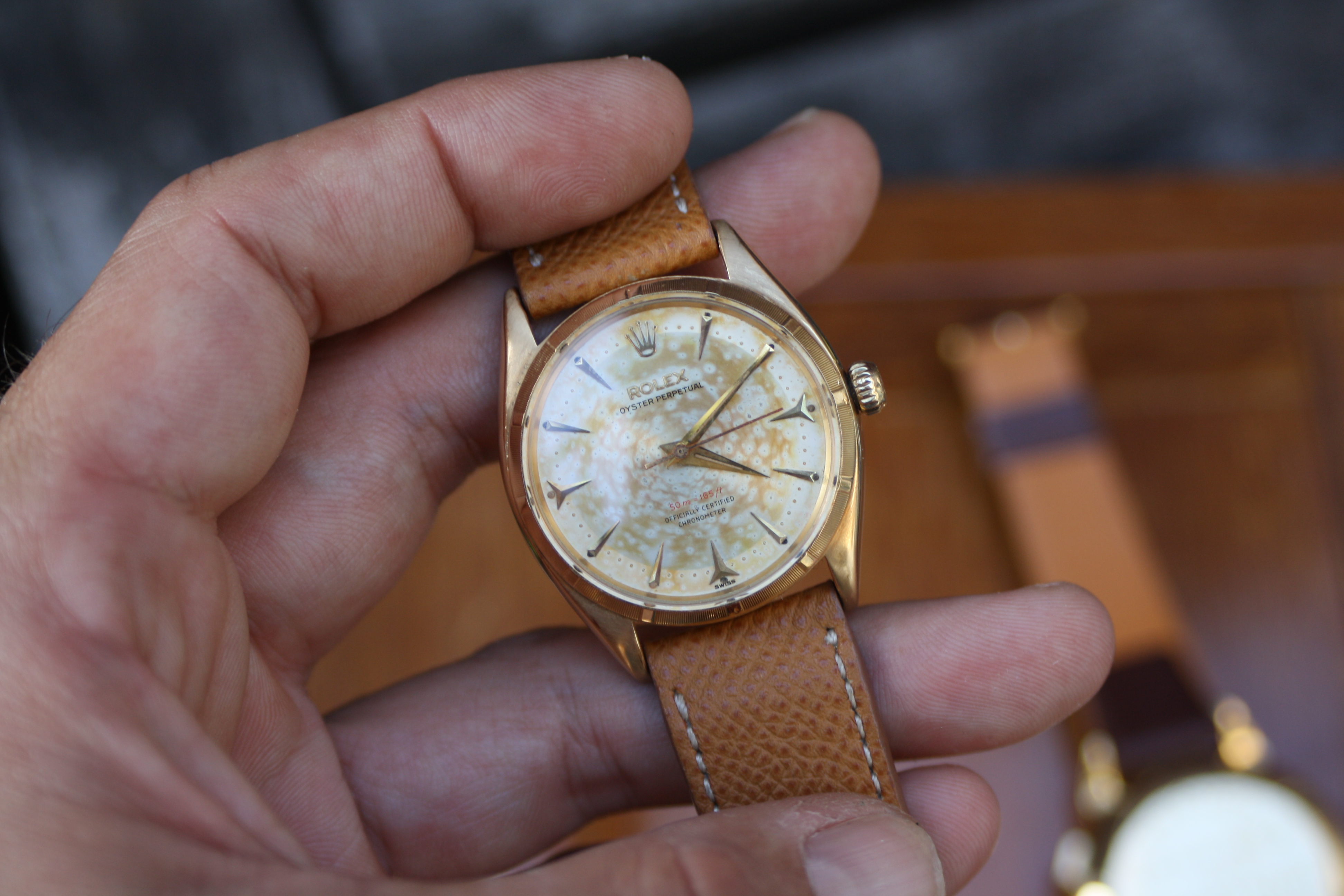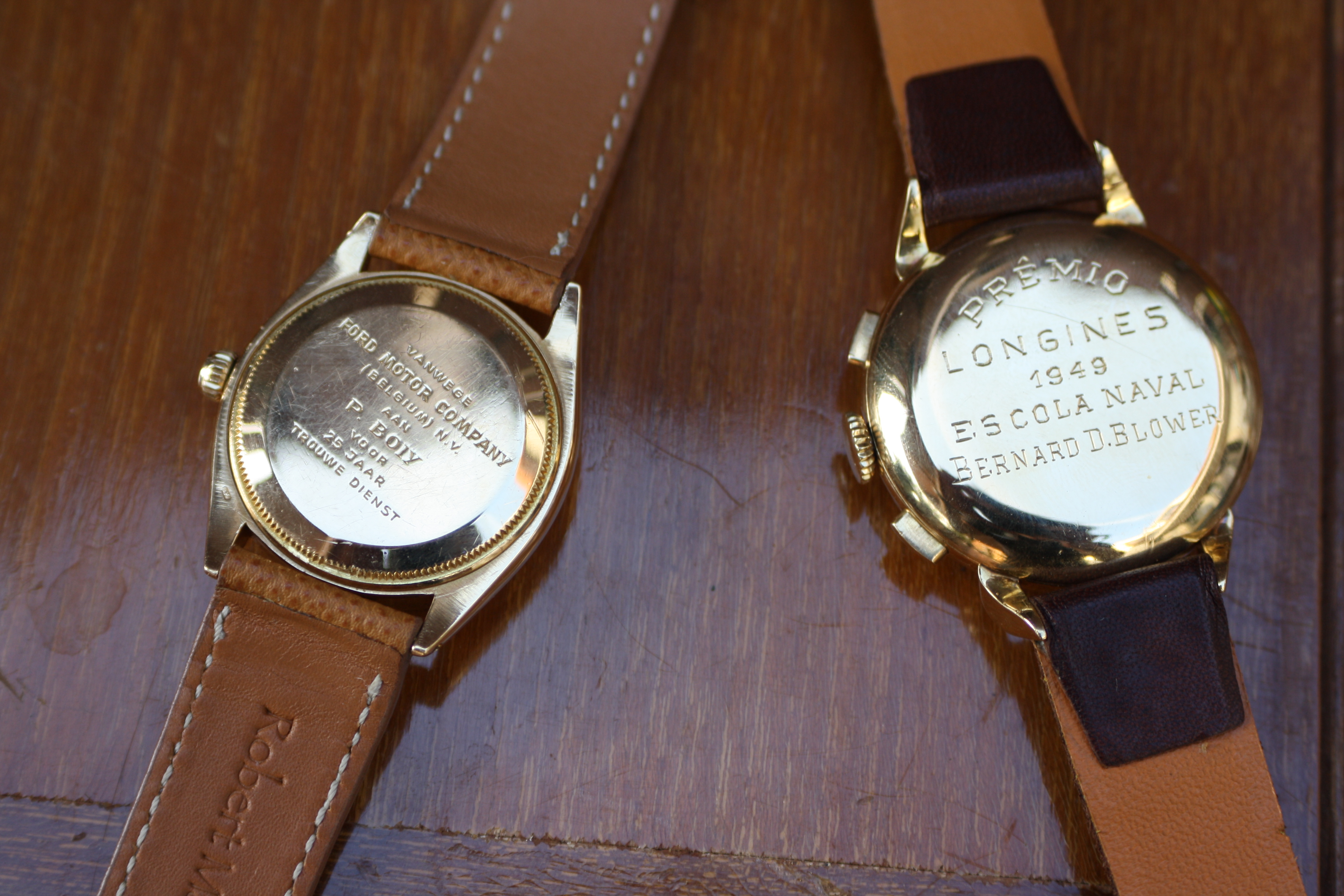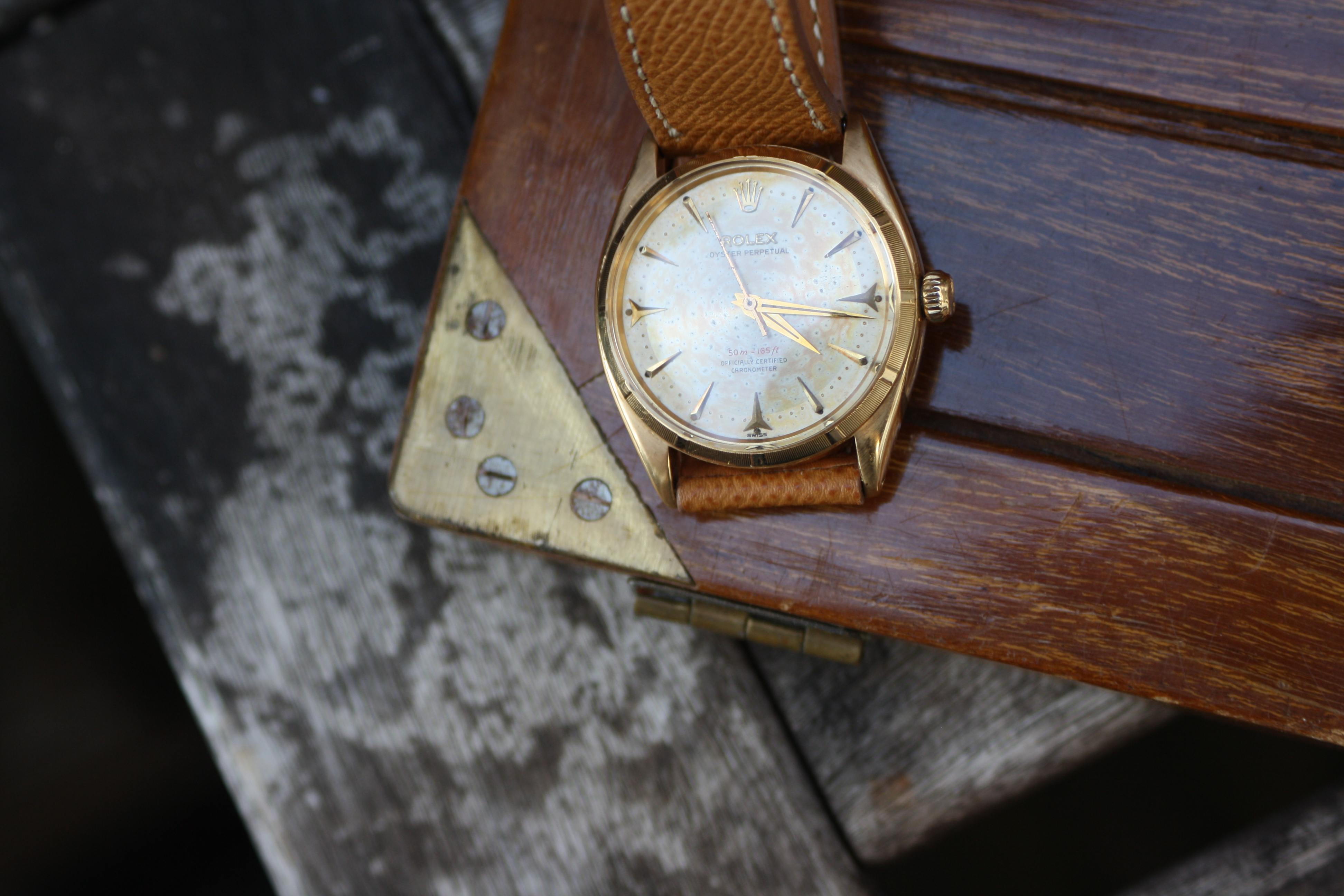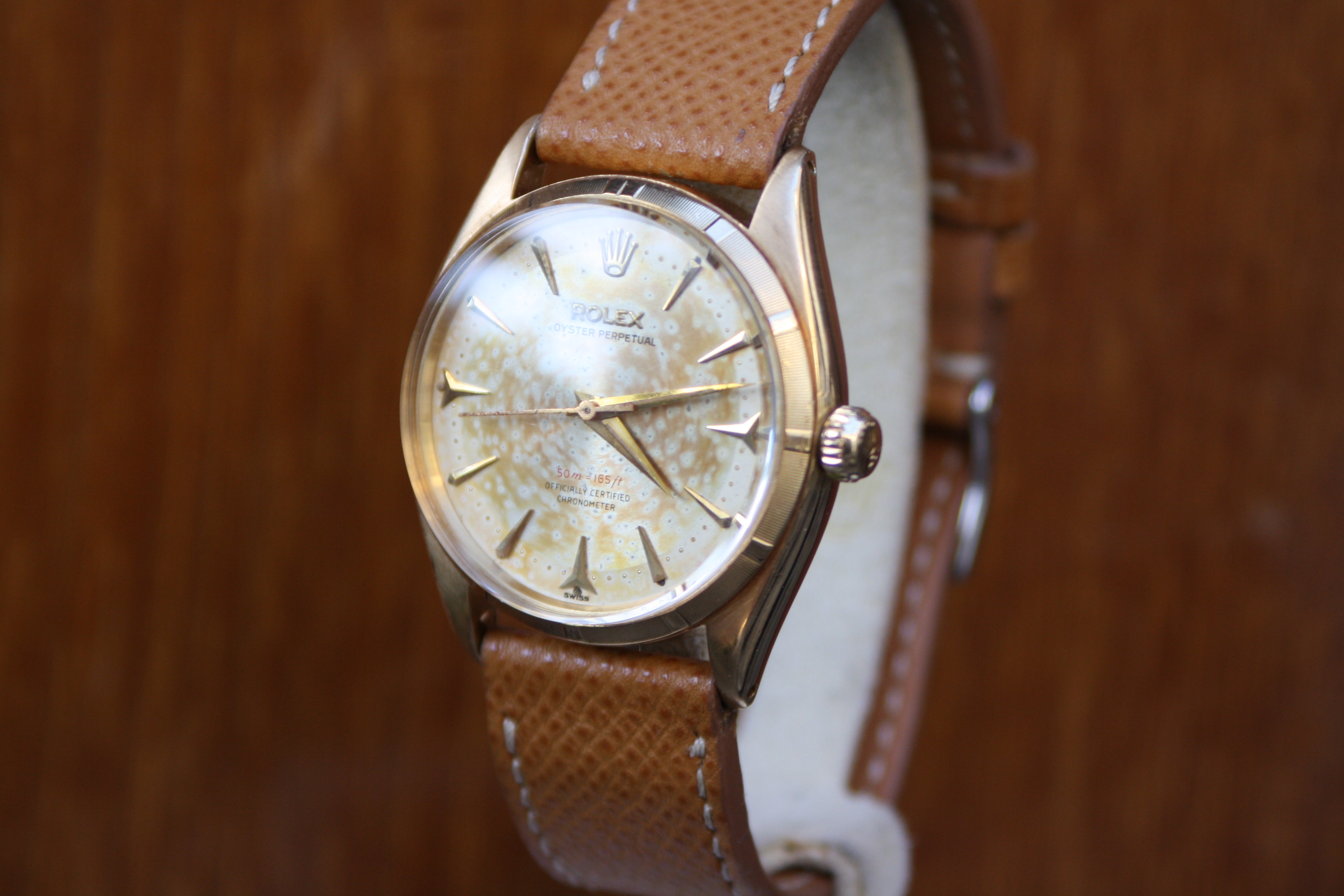 Check out watches for sale in our online shop