Rolex Double Red 1665 in perfect condition
When collectors talk about the 'Double Red' Rolex they refer to the 1665 sea dweller produced between 1967 and 1978. The Sea Dweller ref 1665 models after this year did not feature the 'double red' signature on the dial but still had a plexiglass crystal and matte dial.
The Rolex sea dweller examples with double red writing are very sought after by collectors especially in good condition like this example from the mid 70's. This 1665 double red remains in perfect original condition, the dial is mint and the tritium developed a beautiful creamy yellow patina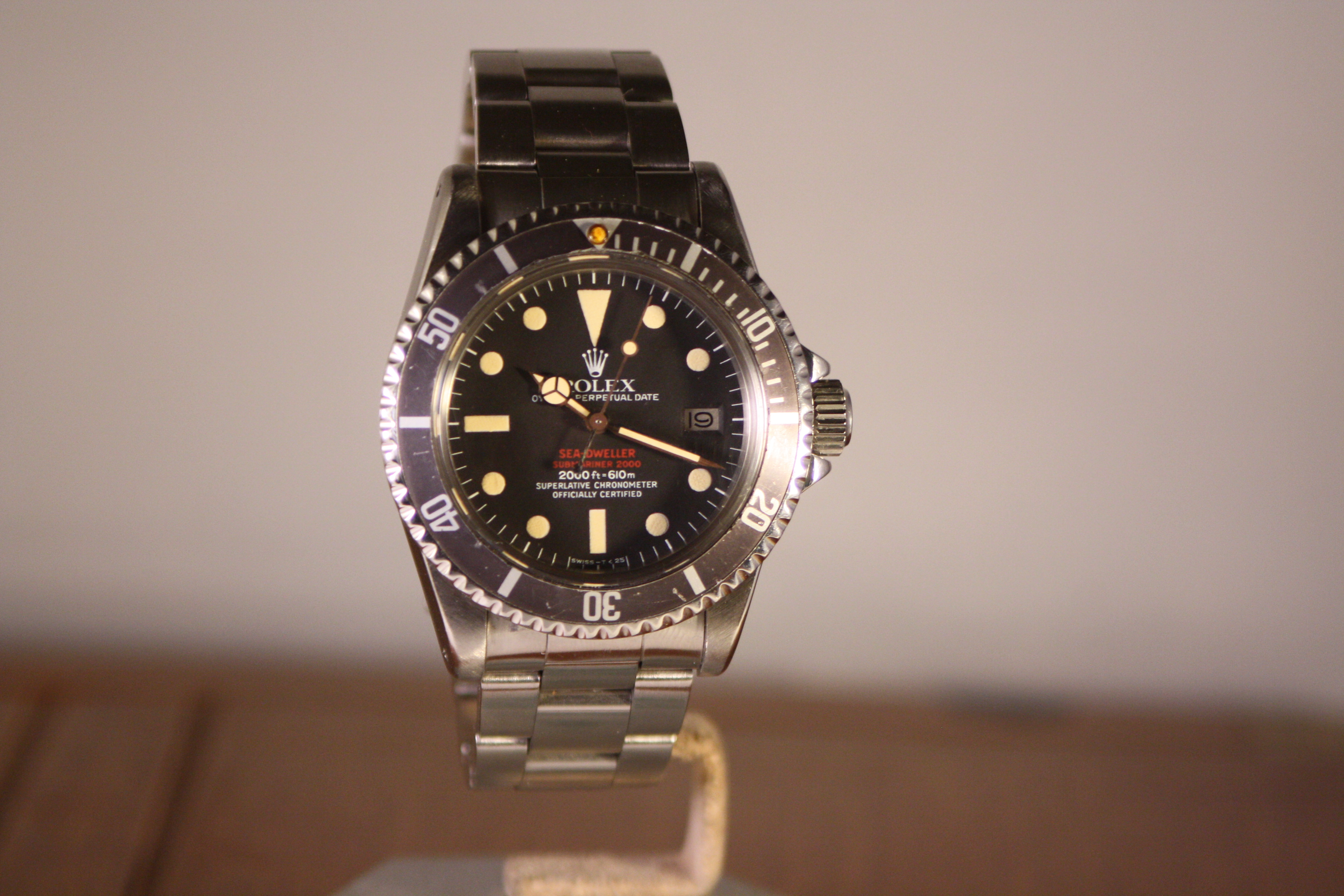 Watch Details
Rolex Sea Dweller ref 1665
Double Red mk4 dial
4.07xxxx serial
Year 1975/1976
with valuation from Rolex retailer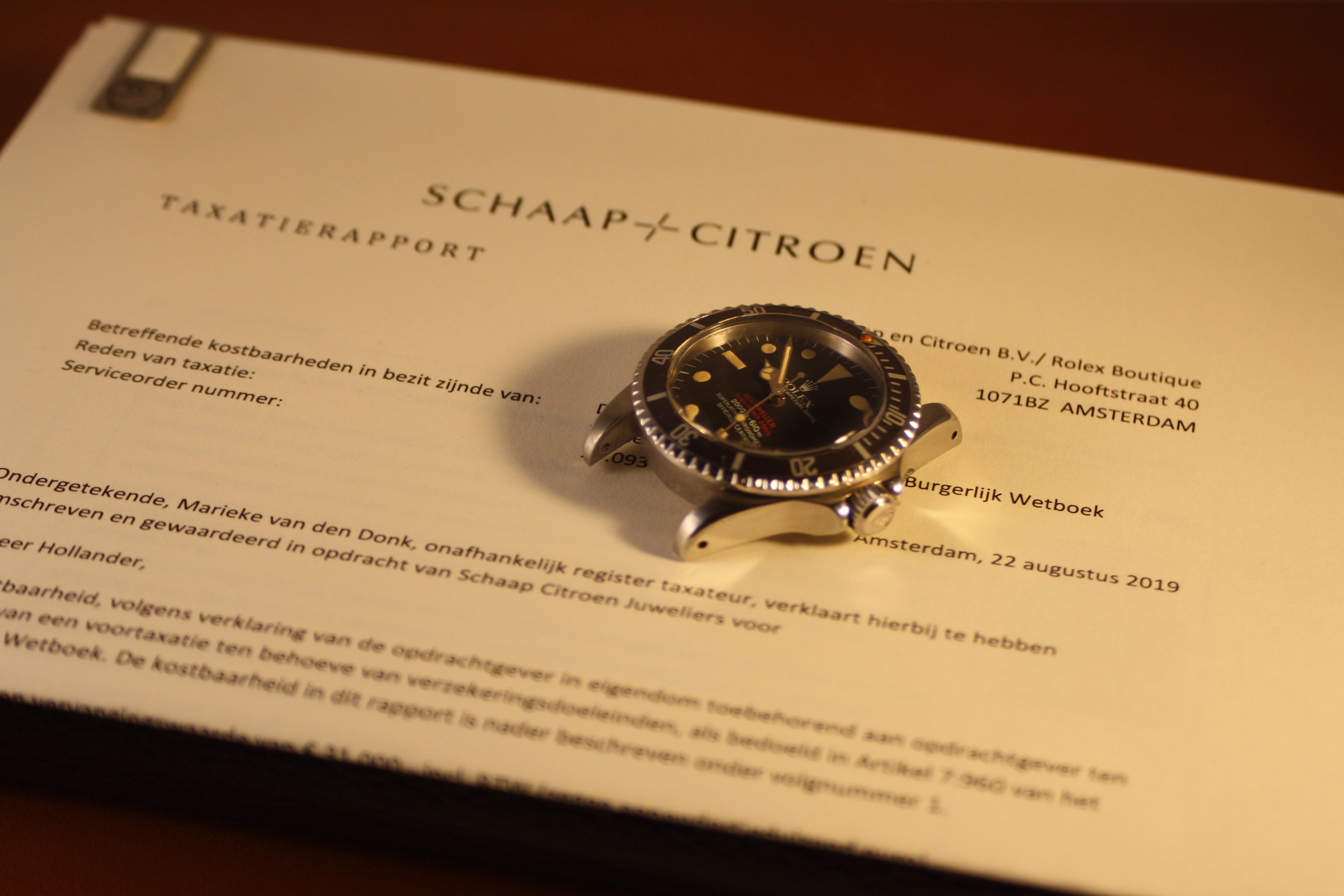 Condition of the watch
The condition of this Rolex sea dweller is fully original, the case has been gently polished in the past and remains in good shape, the dial condition is perfectly mint and untouched. The 'fat font' bezel has turned into a beautiful grey color with a purple hue. The clasp of the watch has been changed during service in the 1980's. Last service of the watch has been taken place in 1998, it has been barely worn after and the condition of the movement is very good. On request we deliver the watch with a full rolex service.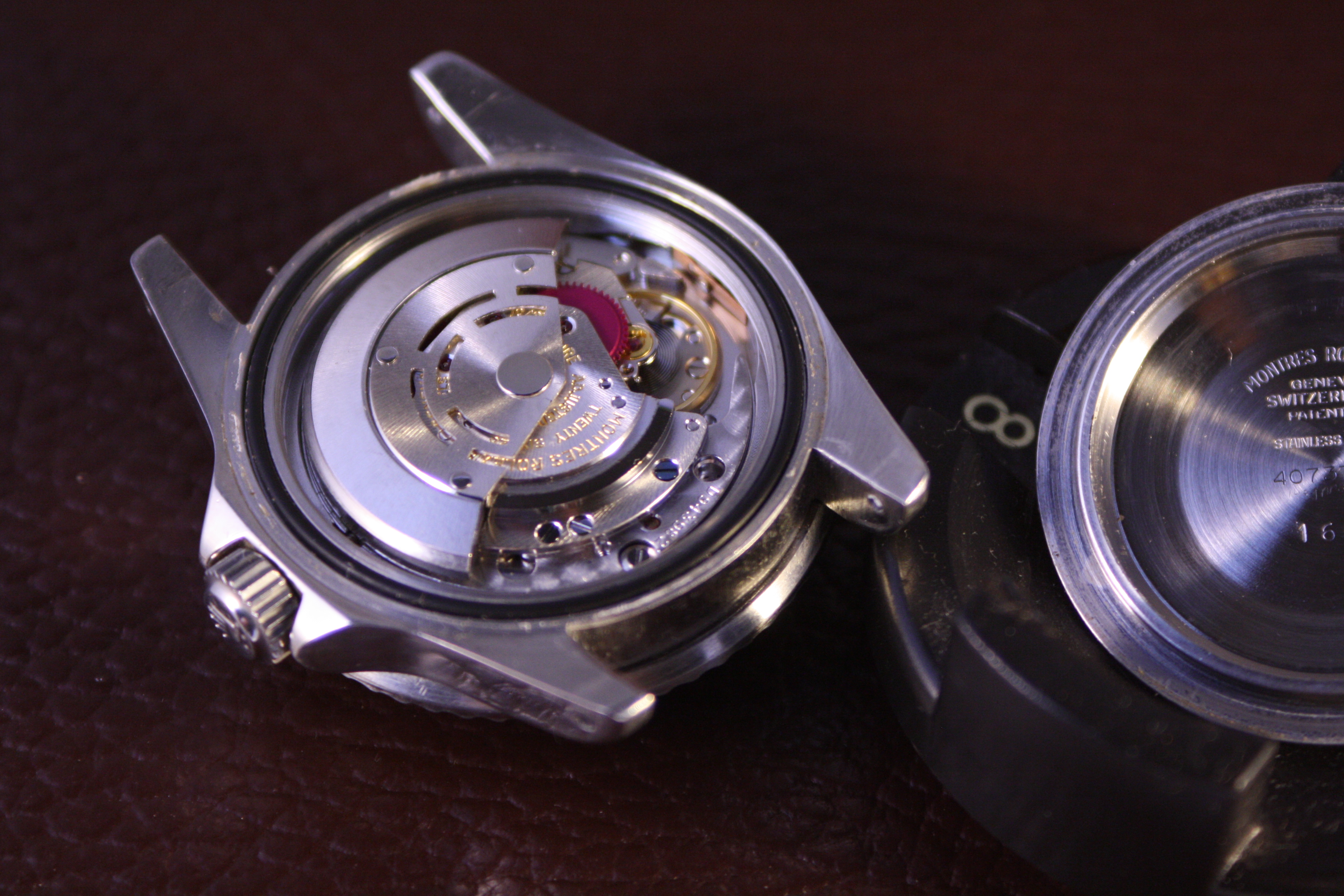 We are happy to offer this sea dweller for sale in our store, for more information and pictures have a look at this watch on our shop page.
The watch comes with the original box, valuation from Dutch rolex retailer; Schaap & Citroen, a replacement crystal from last rolex service and 1 year guarantee by vintage times. Please don't hesitate to contact us for any questions about this vintage Rolex. We ship worldwide and also trade in vintage timepieces.
For general information about the development and different types of Rolex Sea-Dweller watches we advise you to have a look at drsd.com a website dedicated to Rolex sport models with great reference material.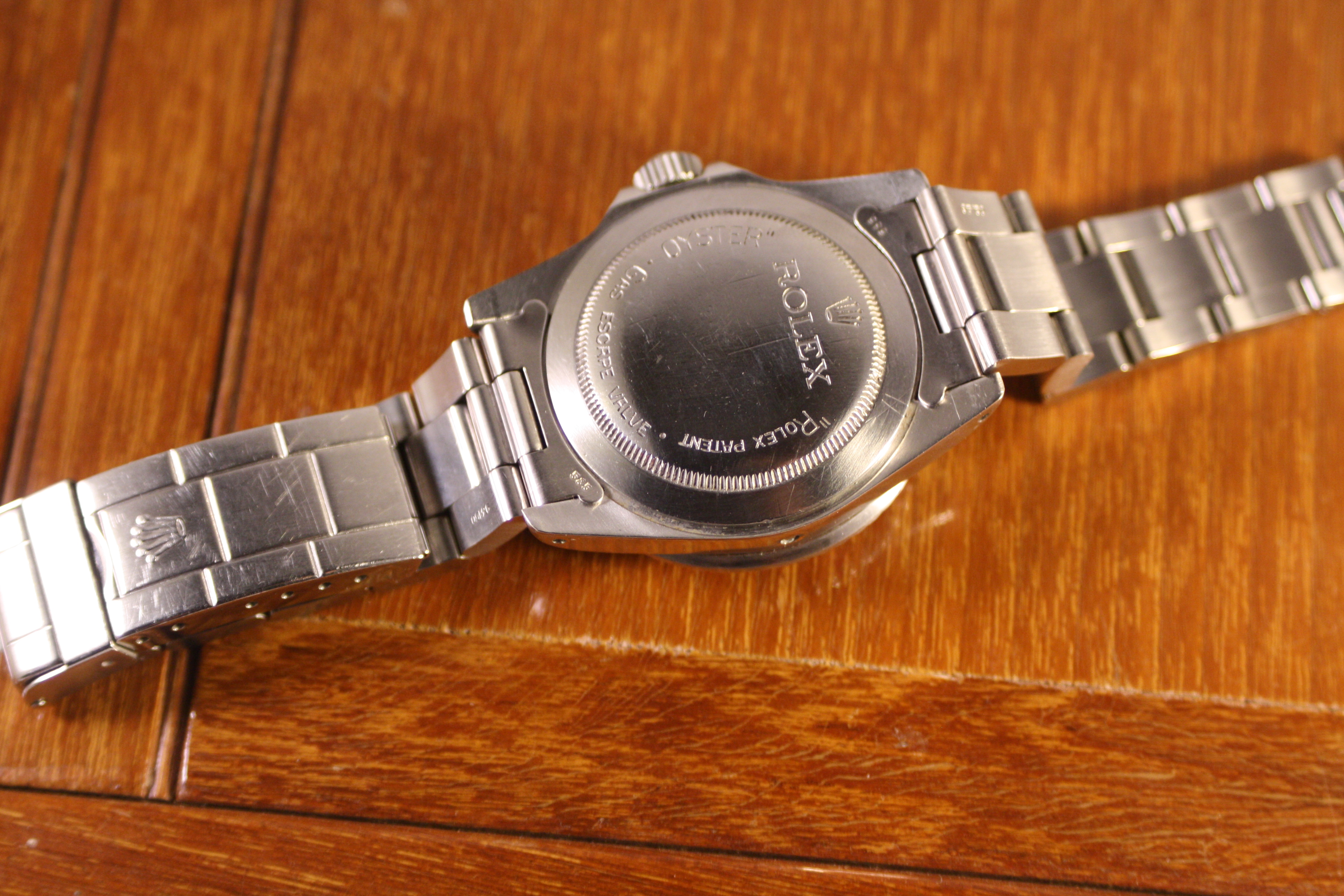 Vintage Times Amsterdam
whatsapp: +31 641 111 044