Description
Rolex 6305 'Ovettone' 36mm Datejust
Rolex 6305 Ovettone wristwatch, a very rare and early example produced in 1953. This 36mm Datejust has some very special characteristics, first of all its one of the earliest productions of the Rolex 6305 reference, it has much in common with the 6075 and 4467 Datejust as its featuring a thin fluted bezel, full red date, the old style applied Rolex logo and the Datejust writing in red.
What makes this early production of the Datejust 6305 even more rare is the fact it has been produced in 10 carat gold, the watch has been produced for the English market and has unusual gold hallmarks in the back, in fact this watch has the same features as the Rolex watch given to Norgay Tenzing by Rolex in 1953. Norgay Tenzing climbed the Mount Everest and was one of the best sherpa's known, he was offered a Rolex Datejust in yellow gold, exactly the same model as the one we offer for sale with the same dial but without luminous material on the dial and hands. The watch was originally delivered on a leather strap, with a later service the watch was supplied with a gold bracelet in the US.
For more information about this historical important Rolex watch we suggest to read the full story here.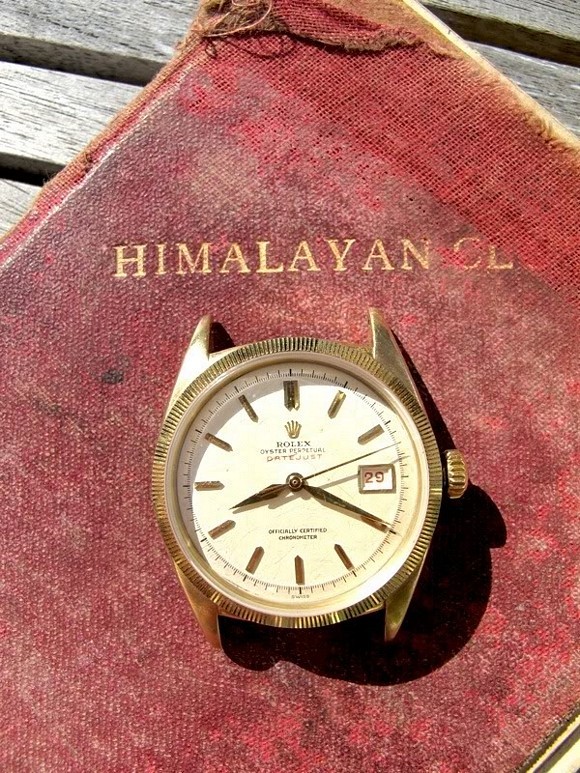 I have never come across another Datejust in 10kt gold, in fact only the British delivered a very small batch of 10k gold watches in the past. The watch we offer for sale is fitted on a 14k jubilee bracelet which has been restored in the past.
The original dial of the watch shows some wear, it has never been restored and remains in full original condition. We are happy to offer this amazing Rolex Datejust for sale, besides the fact that the watch is extremely rare due to its reference and case material its also fascinating to know only two models are known on the market today from which one has a proven important history. Unfortunately we don't know the history of this wristwatch but if the watch could talk it would definitely had some interesting stories to tell.
Contact us now for inquiries or questions about this unique Rolex 6305 wristwatch, we are happy to answer your questions and share more pictures and information about the watch.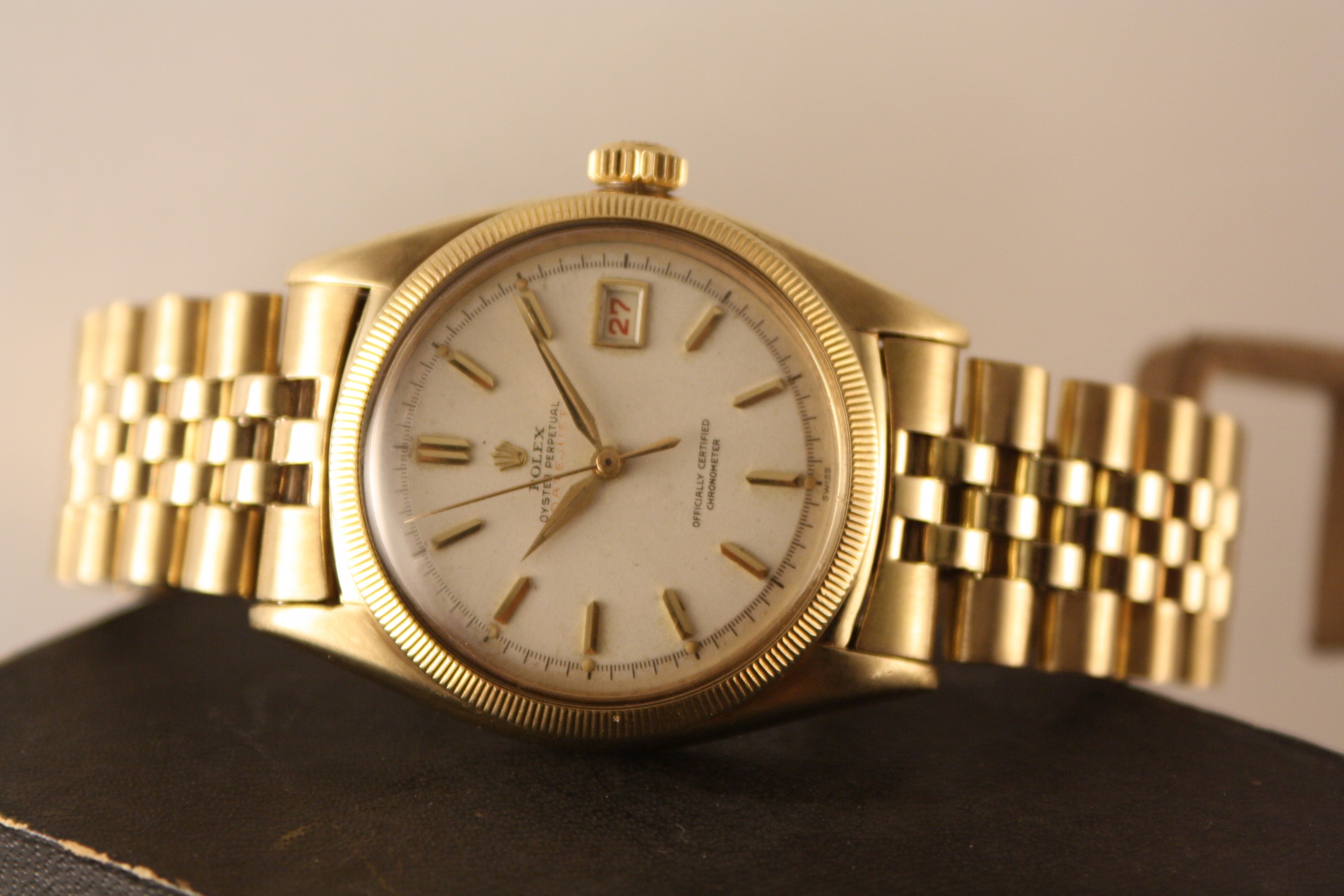 Watch info
Rolex 36mm Datejust 'Ovettone'
10k solid gold
year 1953
full red date
caliber 645 automatic
14k jubilee bracelet signed 51′
full original condition
Please don't hesitate to contact us for questions and sales
Vintage Times NL 
Rare and exclusive vintage timepieces
tel / whatsapp +31 641 111 044
e.mail [email protected]
see more rolex watches from our vintage collection