Description
Rolex 6609 Rose Gold 36mm datejust Gilt dial
Rolex 6609 rose gold Turn o Graph Datejust from the 1950's. A very rare and unique wristwatch with an attractive black gilt dial. Besides the fact not many of these watches have been produced the pink gold example is really scarce and this example features a rare folder bracelet made by Mecan for Rolex.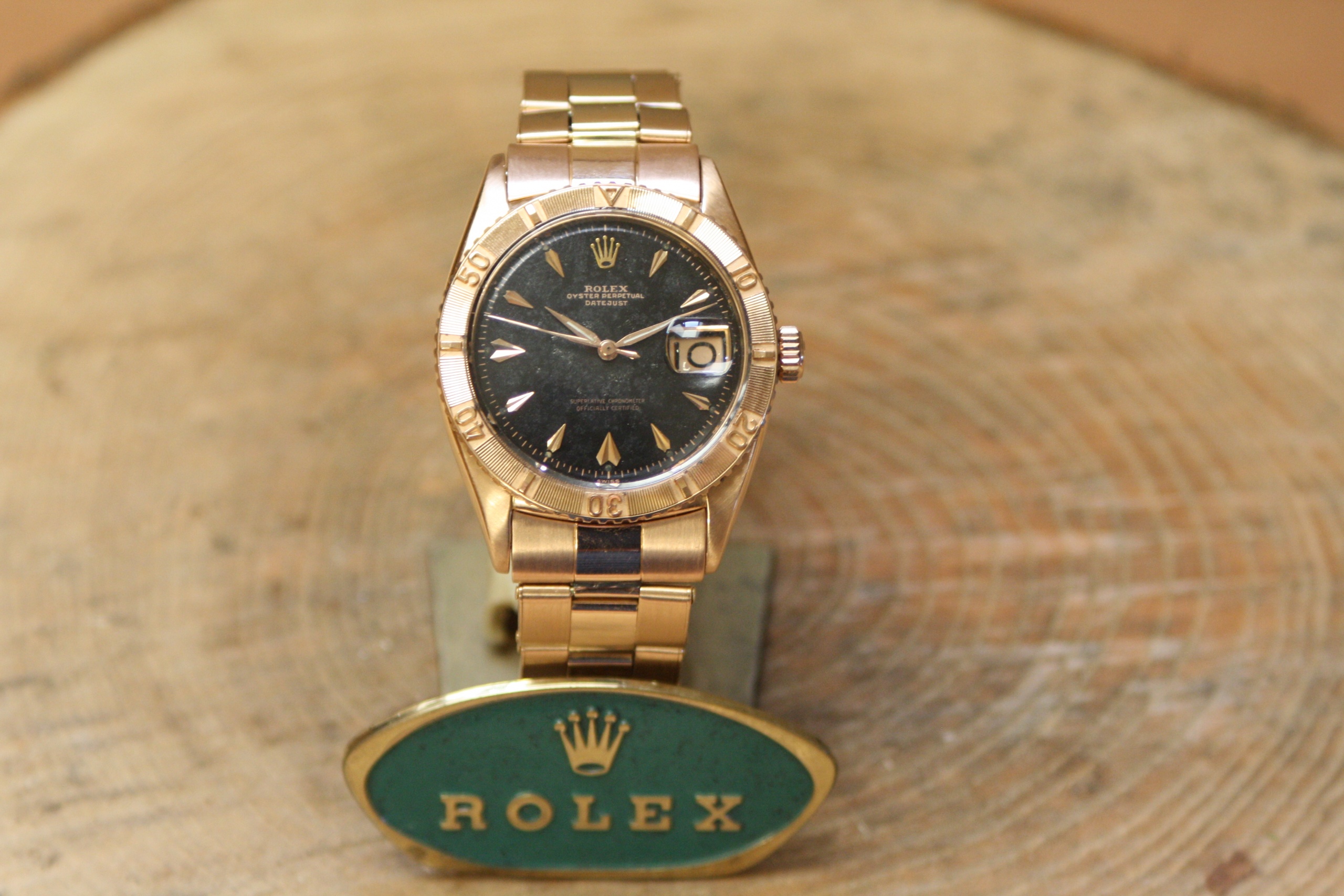 This Rolex 6609 in Rose gold features a beautiful lacquer gilt dial which shows a beautiful patina, the aging on the dial is beautiful while the gilt writing is still looking extremely sharp
20mm oyster riveted bracelet by Mecan
the bracelet on this rolex 6609 is even more rare. The riveted stretch bracelet in 18k rose gold is signed by Mecan, this jewelry company produced bracelets under the license of Rolex. Other companies who supplied Rolex bracelets where; C&I, Gay Freres and South American companies. Some of these bracelet have unusual end links and are only produced in small batches. The clasp has the old style Rolex logo and is signed 1st quarter of 1956.
Its a fascinating rare and collectible Rolex wristwatch which can be considered as unique in many ways, this rolex thunderbird is one of the best examples we have come through.
Watch details
Rolex Thunderbird / Turn O Graph
ref 6609
caliber 1065
18k rose gold
Mecan signed oyster bracelet
36mm case size
rotating bezel