Description
Rolex Tridor ref 18039b from the 1980's with a stunning dial
The Tridor day-date is fabricated by Rolex in the 1980's and at first glance this watch may look like a two tone model however it's made of solid 18k gold. The body is made out of white gold while the bezel is featured in yellow gold.
Even more interesting is the bracelet which has been made out of white, yellow, rosé and even blue gold. Originally blue the dial changed color and has developed a beautiful purplish hue. The serial is dating back to the year 1987, the watch has been worn carefully which the current condition proves.
The dial of this Rolex tridor has a beautiful color. The original blue color turned into a dark purple color. It has the original tritium lume, around the edges of the date and day window the dial shows a beautiful  patina which is very common and authentic for this type of dial.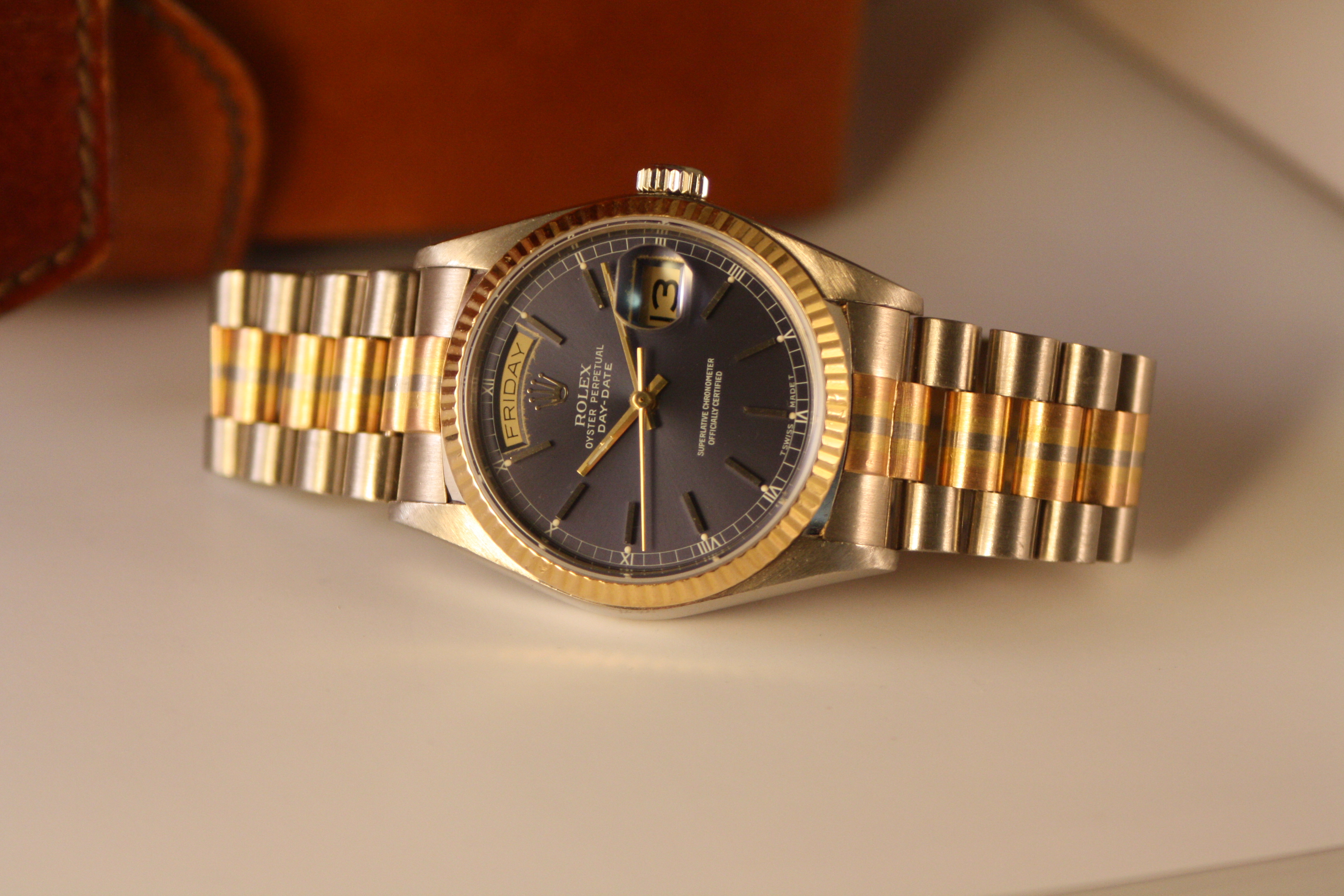 Rolex Tridor
The Rolex tridor, a Beautiful piece of Rolex watch art, made in the 1980's. A rolex tridor with a cocktail of gold. The condition of the watch is great and the bracelet has minimal stretch and signs of wearing.
Rolex 18039 tridor
18k solid gold
36mm case size
9.8 mil serial
sapphire crystal
single-quickset
blue/purple colored dial
with original box /. no papers
For more information about this Rolex tridor please contact us by mail or call.
Vintage Times NL 
Verkoop – Taxatie – Inkoop
tel / whatsapp +31 641 111 044
e.mail [email protected]
Find out our other Rolex watches for sale right now