In this article are highlighted some vintage Patek Philippe watches in gold.
Vintage Times buys and sells high-end vintage watches from various brand. One of the most outstanding brands in watch history is Patek Philippe. In this article we highlight various Patek Philippe models in gold. Let us know when you're looking for a vintage timepiece or when you have an old and desirable Patek Philippe watch for sale.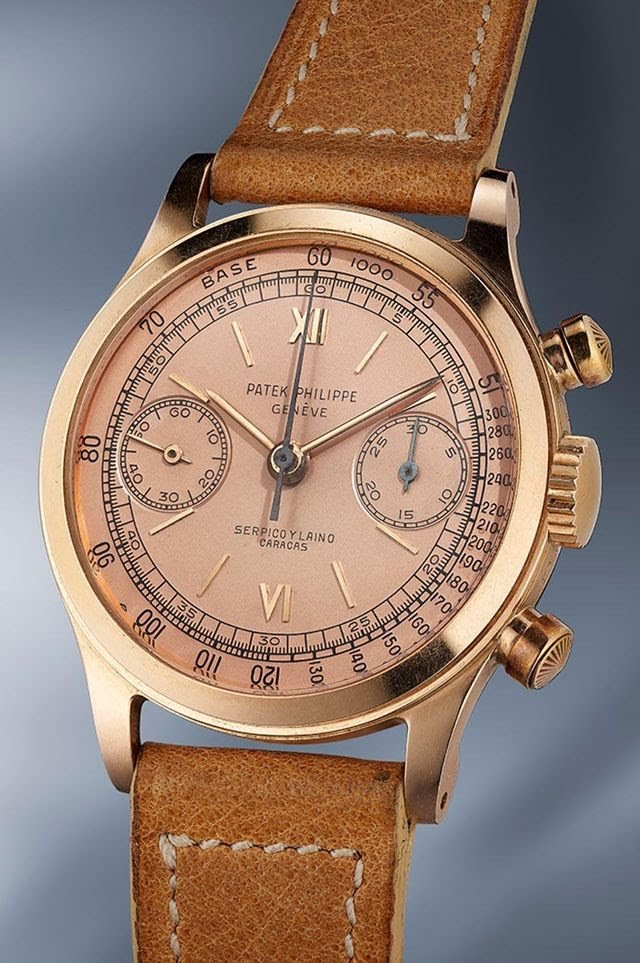 Patek Philippe gold vintage wristwathes
as a watch collector and dealer I'm a great fan of gold Patek Philippe dress watches, especially the Calatrava time only models and gold chronograph watches have my personal interest, the 1463 chronograph in rose gold is my personal grail watch
another personal favorite is the calatrava ref 2508 in yellow gold which has the same case specifics as the 1463 chronograph. For me this is one of the most well balanced time only dress watches produced. with it's 35mm case with waterproof caseback it's a classic dress watch with a sporty feeling.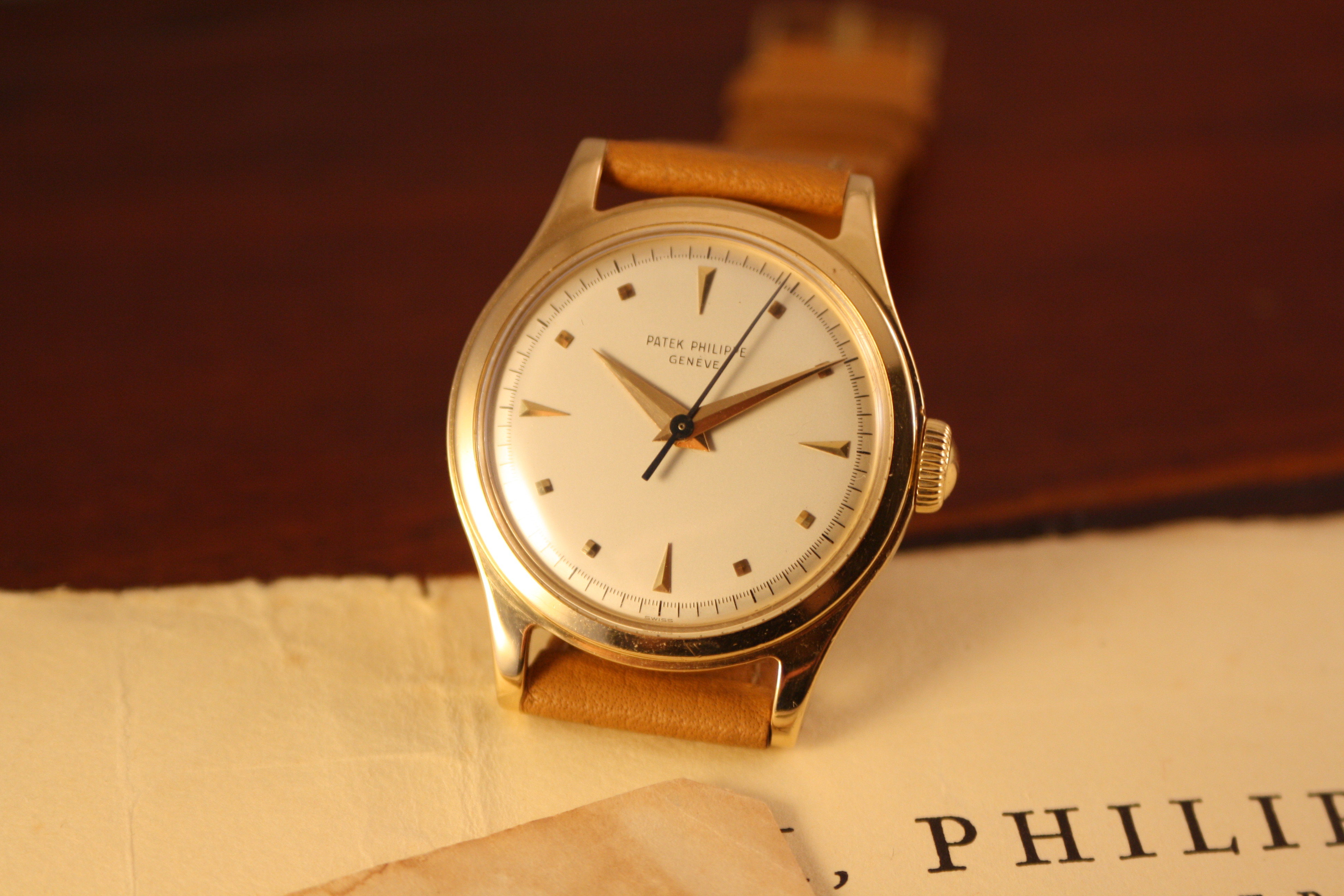 At this moment we have a full set Calatrava 2508 in stock. This model is featured in yellow gold with raised gold indices and could be considered as a rare set with the original papers and box set from the early 1950's. Read more about the 2508 we currently have for sale here.
we also have two nice ref 96 calatrava watches in stock. The reference 96 calatrava could be considered as the mother of all dress watches introduced in 1932 in steel, gold and platinum.
we have this rose gold example and yellow gold example in stock, both from the 1940's with a similar Patek Philippe & co. Signed dial. You can find more info at this page.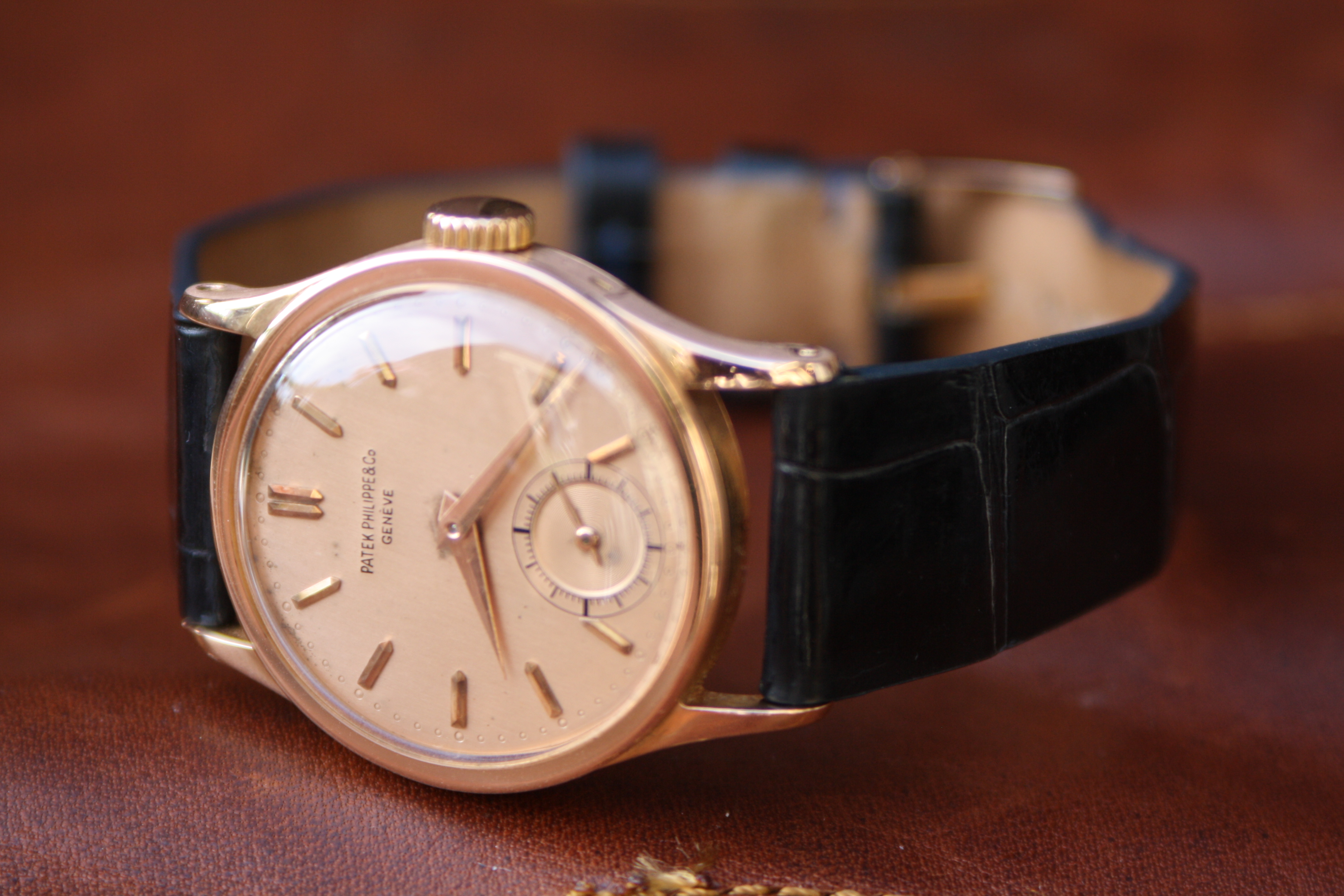 Patek Philippe Calatrava ref 570
Another beautiful Calatrava model with a 35mm watch case is the reference 570. We are currently looking for a nice Calatrava 570 as pictured below, please contact us at [email protected] when you have a gold Patek Philippe vintage watch for sale or you want to valuate your personal watch.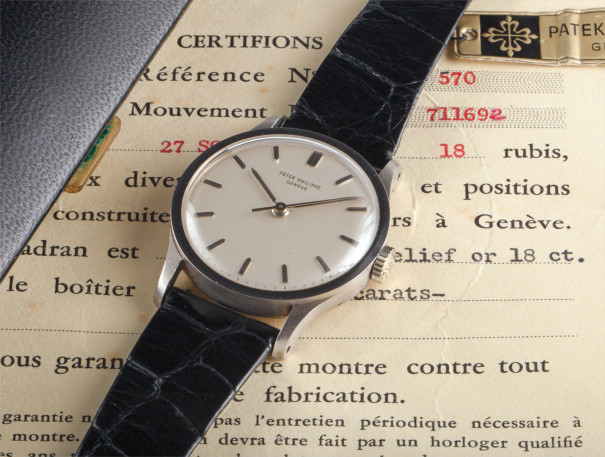 Sell your vintage Patek Philippe watch
For our collection and on client wishes we are always looking for the best examples of vintage Patek Philippe wristwatches. Contact us if you want to sell your vintage timepiece or when you want to know what value we would attach on your Vintage Patek. We are happy to answer all your watch related questions,
Vintage Times
high-end vintage timepieces