Description
Rolex 16808 Nipple dial Submariner date
Rolex 16808 Submariner Date in yellow gold with a fabulous matte 'nipple' dial. The watch remains in great condition and has a beautiful vintage appearance. The Rolex 16808 was the first submariner with a sapphire crystal. Early examples like this one feature a matte nipple dial, it was the last submariner with a matte dial together with the Rolex 16800 in steel. The Rolex 16808 is different from the later 16618 as it has the caliber 3035 running inside. The newer submariner uses the 3135 caliber. The early versions of the 16808 feature the attractive nipple dial while later models have the more common gloss dial. The 16618 submariner always has the new style gloss dial with tritium or luminova indices.
We sell the watch with two bezel inserts. One worn and faded bezel and an original service bezel. Both look very different and beautiful in their own way.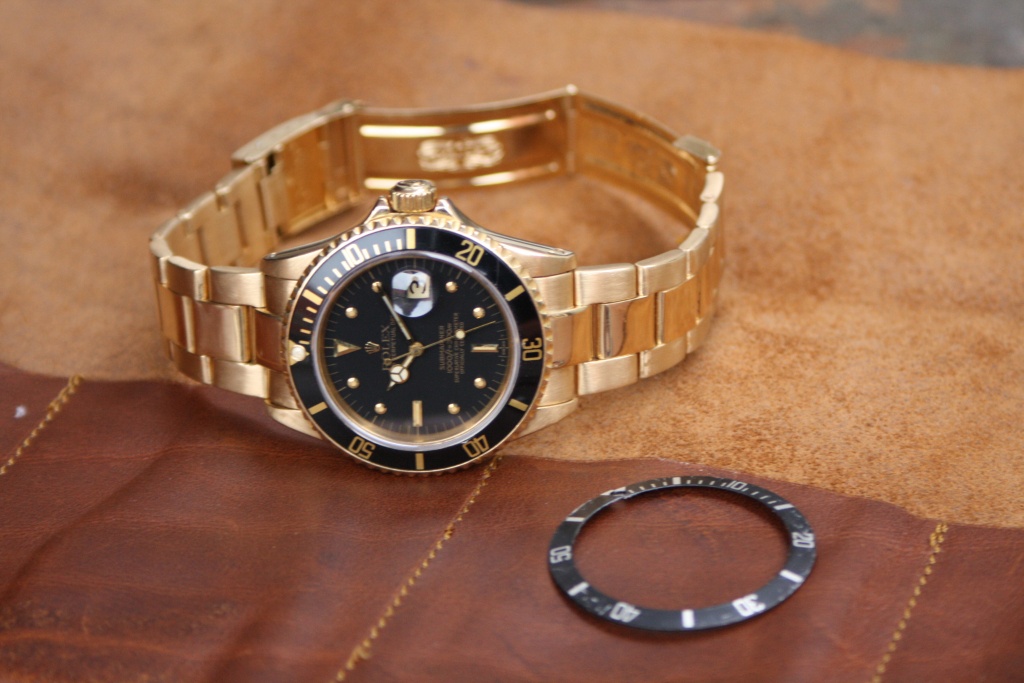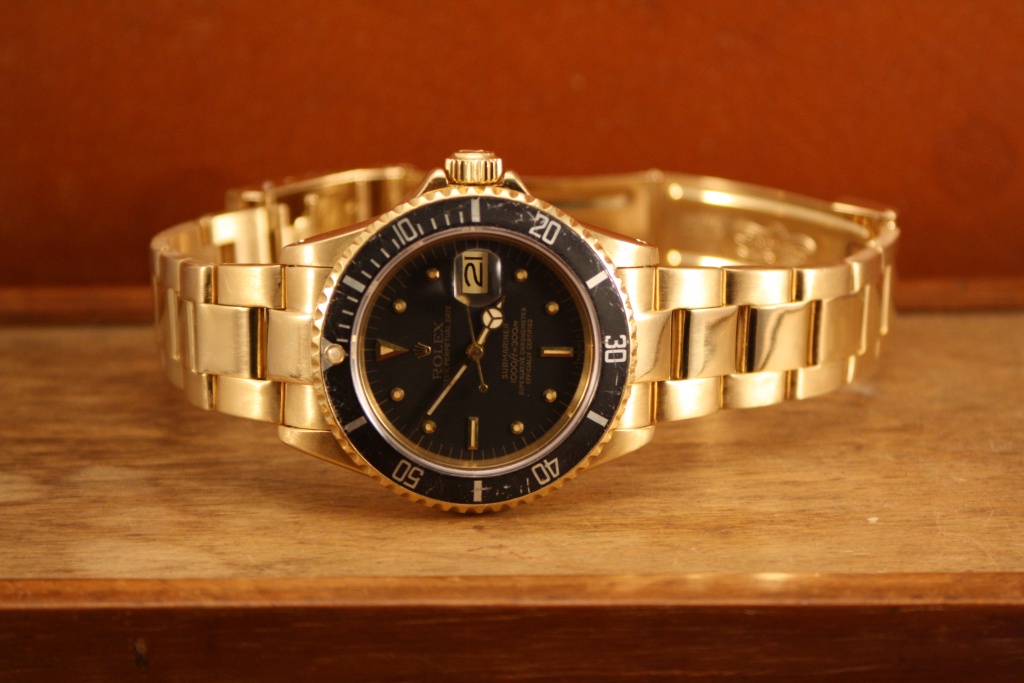 This Rolex Submariner 16808 with Nipple dial dates back to 1981 with its 7 mil serial number. The watch dial is mint and shows no flaws, the tritium turned into a beautiful light brown color. The bezel is faded into dark grey and shows some scratches, we have chosen not to change the bezel as it gives the watch an authentic vintage look, on request we can supply the watch with a new service bezel, send us an email if you want to see how the watch looks with a new bezel inlay.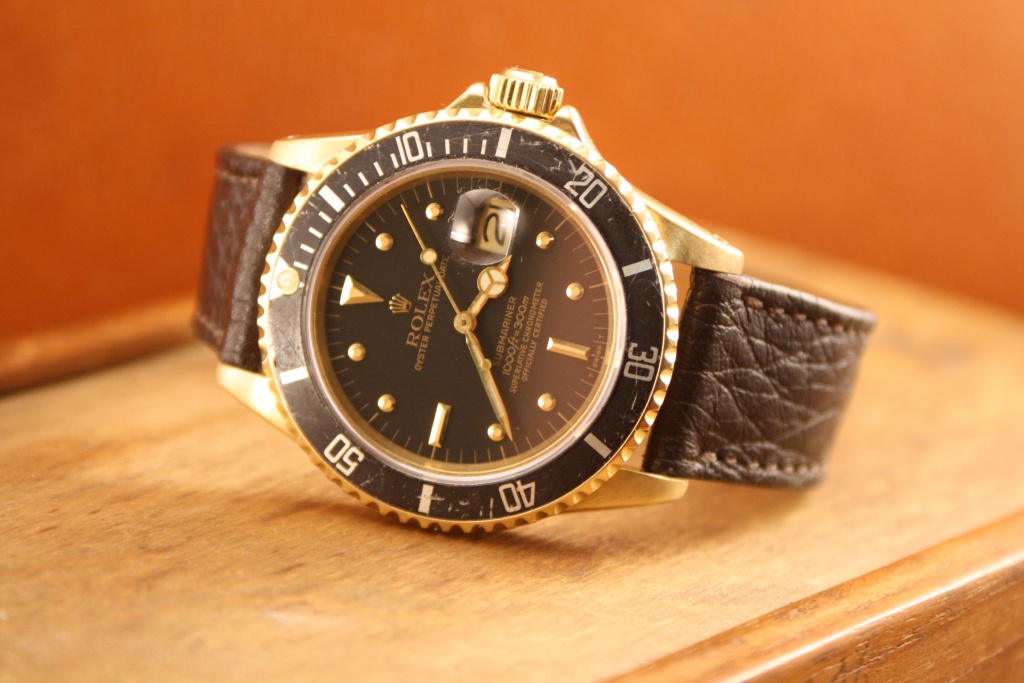 It has the original gold bracelet with 46′ end links in great condition. The bracelet shows minimal stretch and wears comfortable, the clasp has been changed with a newer clasp during Rolex service, therefore it is not possible to adjust the bracelet on the clasp. The diver extension is still present and we supply the watch with 1 extra gold link which is not shown in the pictures. Personally we love the 16808 nipple dial Submariner best on a leather strap, the watch comes with a leather strap of choice with original plated Rolex buckle.
We are happy to offer this vintage submariner with nipple dial up for sale. This is the perfect watch to worn casual on leather or more flashy with the gold bracelet, its also an interesting watch for investment with its mint matte nipple dial. It comes with 1 year guarantee and we ship worldwide.
Please contact us when you have any questions about this listing or when you need more information or detailed pictures. You can contact us at [email protected]
Vintage Times
high-end Vintage Timepieces
More vintage Rolex timepieces for sale
Check our customer Reviews at chrono24. It is possible to buy our watches through the chrono24 platform at a 6 perfect commission of the sale.