Description
The Submariner James Bond model ref 6536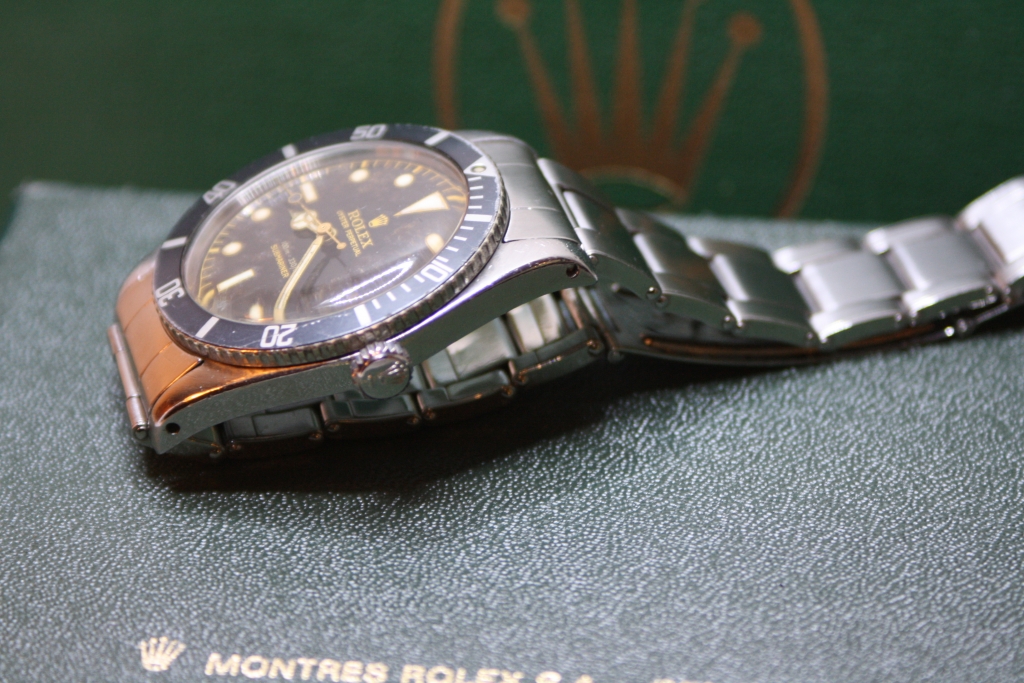 Rolex 6536 diving watch from the 1950's in original condition, one of Rolex most iconic sports watches. Introduced in 1955 the Rolex Submariner is one of the most collected sports watches by Rolex. The Rolex Submariner James Bond is a nickname  given because Sean Connery wears the watch in his very first James Bond movie.
The Ref 6536/1 Submariner
The Rolex Submariner 6536 was introduced together with the ref 6538 brevet, also known as the Rolex 'Big Crown'. The 6536/1 came shortly after the introduction and has the improved 1030 chronometer movement. The 6538 Submariner could be considered as the real 'James Bond' sub as he was wearing the big crown variant in the movie.
Gilt dial
The early Submariner watches feature a radium gilt dial. These dials where delivered 'glossy', with many of the early submariner's the gloss layer disappeared from the dial due to humidity and/or the strongly radioactive lume on the dial and hands. The Rolex Submariner James Bond we offer for sale has the original dial and hands in unrestored condition. The Glossy dial has partly lost his gloss which gives the watch a natural patina with a beautiful brown tone. The lume on the hands and dial is present and untouched,
Original condition
The Rolex Submariner James Bond models are hard to find these days. Especially in original condition they are sought after by collectors. Some collectors even say the early Submariner's are going to be the most important watches in 2019 auctions.
Sean Connery was wearing a submariner 6538 in Dr. No (1962) & From Russia With Love (1963). The reference 6538 is pretty much the same watch as the 6536/1 except the bigger crown. The reference 6538 is commonly referred to as the 'big crown' submariner. A beautiful example of the 6538 recently sold for half a million dollar at Phillips auction.
see link to the auction results: Link Auction results

ref 6536-1 submariner
year 1957
37mm case
full original condition
gilt dial and hands
with box / no papers
1 year guarantee
Please contact us directly by phone or mail for any questions related to this vintage rolex submariner
High-end Vintage Timepieces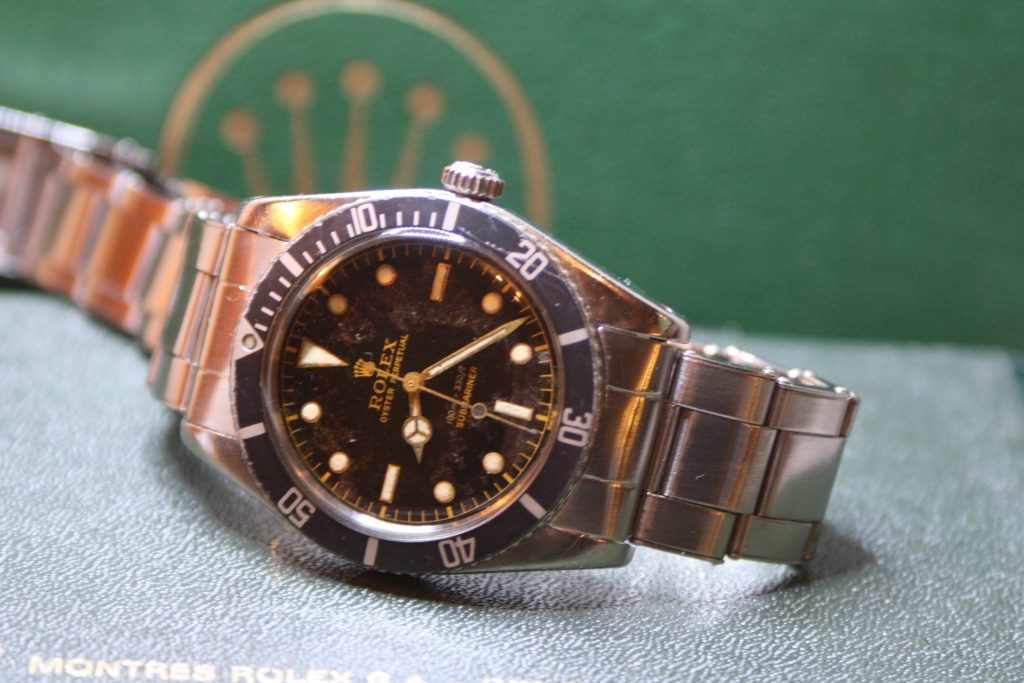 [contact-form-7 404 "Not Found"]