Description
Ulysse Nardin rare vintage steel chronograph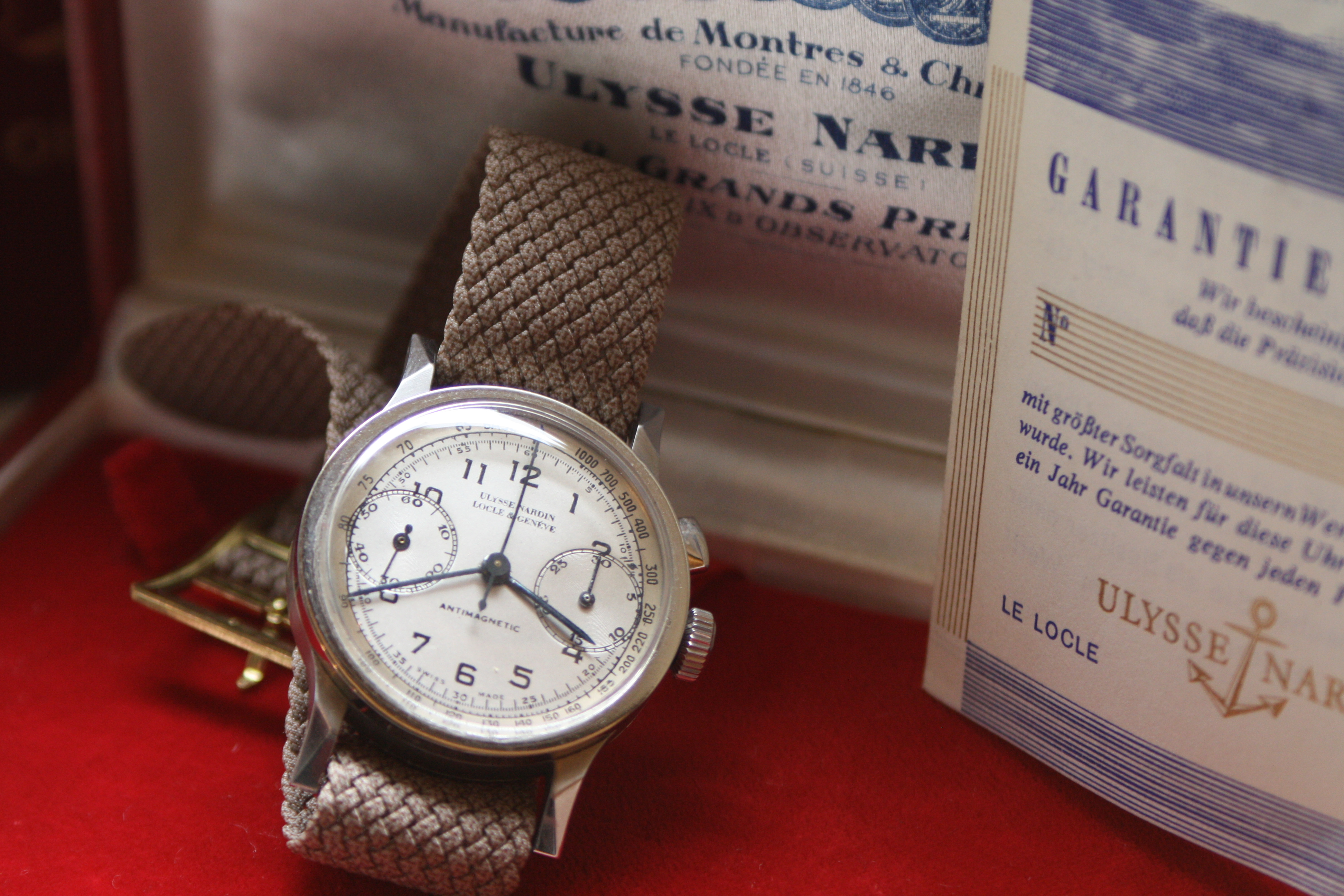 very rare Ulysse Nardin chronograph from the 1940's. The watch comes with its original box and documents, the condition is very good, the watch is keeping time and the chronograph functions perfectly as well. The case diameter is 32mm which makes this Ulysse Nardin one of the smalles Valjoux powered chronograph watches known.
The movement running inside this pretty little gem is the Valjoux 13" caliber, the valjoux 13" movement is a rare caliber find in high-end chronograph watches from the 1930's and 1940's, also the watch case is from extremely good quality with beautiful lugs. It's made in steel and signed staybrite on the outer case.
The watch is fully original and is triple signed by the manufacture, the movement is signed with a ref number and serial number as well.
Please contact us for any questions about this rare UN chronograph.
VINTAGE TIMES
high-end vintage timepieces
Description
Ulysse Nardin chronograph monopoussoir
Year circa 1940
diameter case 32mm
Valjoux cal 13" movement
staybrite signed steel case
with original box & guarantee booklet
More photo's of this Ulysse Nardin watch
[contact-form-7 404 "Not Found"]
other chronograph watches for sale