Description
Extremely beautiful Rolex 1501 with chocolate brown gilt dial for sale
This beautiful Rolex date comes from the 1960's and has a beautiful tanned brown dial. Early black gilt dials sometimes turn into beautiful (or less beautiful) brown colors over time. This example has the best tropical dial we have ever seen on a Rolex 1501 date.
About this Rolex date 1501 'oyster perpetual'
The original dial changed into a beautiful brown color, this is the best tropical dial we have seen in a while. Its a very classic watch with the 34mm case and eye catching with the breathtaking dial.
The condition of the watch is very good, it has a solid 'minimal polished' case and the movement has been serviced recently. The dial is what makes this watch a killer vintage, it shows a minor flaw at the 8′ o clock and some scratches on the plexiglass, nevertheless this is the most beautiful 1501 date watch on the market today.
Please contact us for more information. We ship worldwide and trade in vintage timepieces as well.
VINTAGE TIMES AMSTERDAM
[email protected]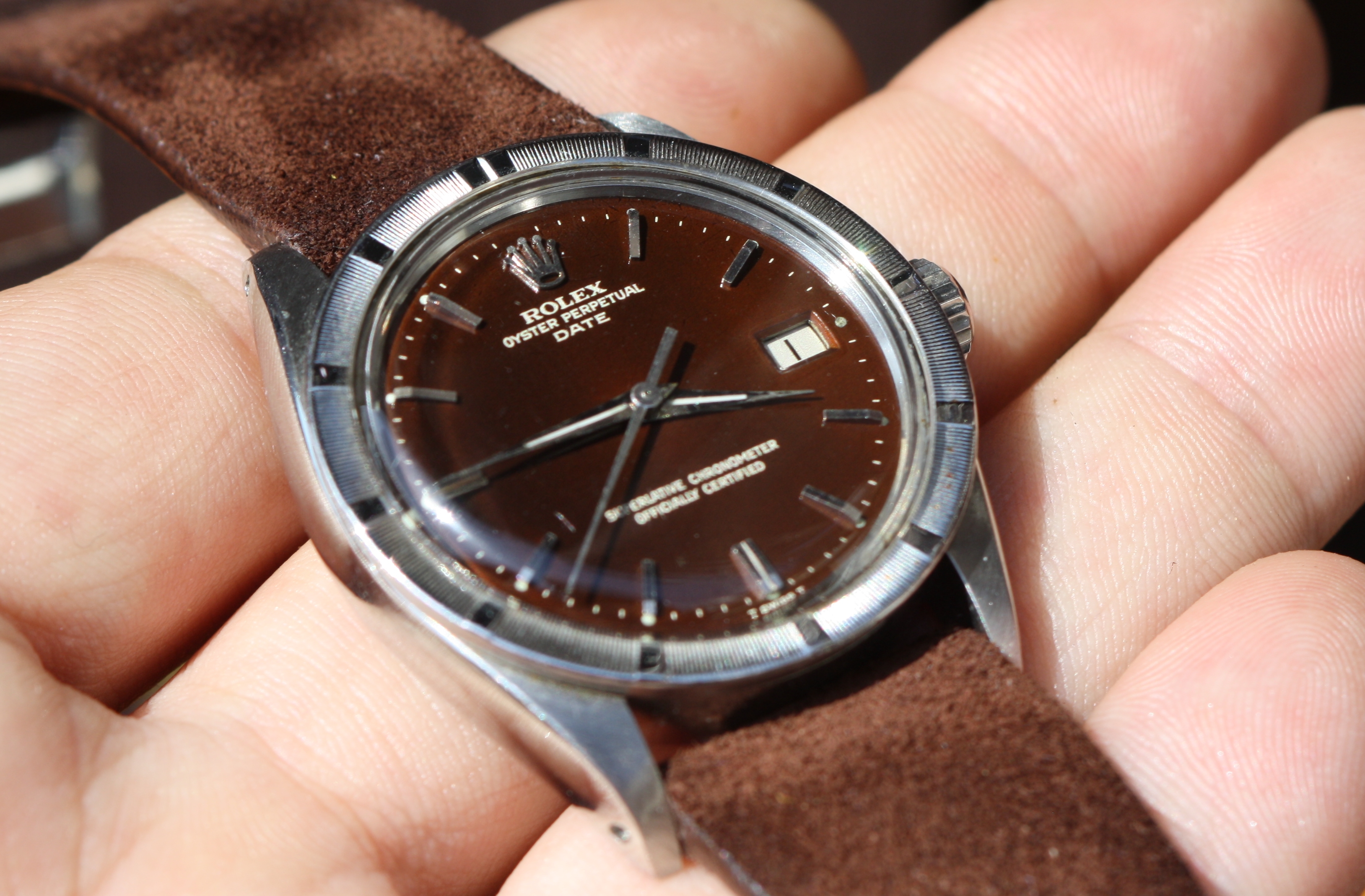 Vintage Times Amsterdam
whatsapp: +31 641 111 044
Check out our timepieces for sale